How To Improve Your Child's Grades, Study Skills & Memory Phenomenally!

Saturday, September 21, 2013 from 10:00 AM to 12:15 PM (Singapore Standard Time Singapore Time)
Event Details

Guinness Record Holder &
The Only Grand Master of Memory In Singapore Reveals
How To Improve Your Child's Grades, Study Skills & Memory Phenomenally! 
 
In this fast-paced, fun-filled and mind-blowing seminar, Nishant Kasibhatla - only person in the world who is a Guinness Record Holder AND a Grand Master of Memory AND a Certified Speaking Professional will show you how your child/ren can excel in their exams and have fun while studying.
In this workshop, you will:
Learn proven techniques to

sharpen focus, improve grades and boost memory
How to

make learning and studying a positive experience
Find out

how many of the 'deadly' Study Traps are affecting your child
How to

make learning fun, easy and fast!
Learn all about the traits of top students
Every child CAN be a Top Student. He/She just needs a combination of the right mindset, right techniques and the right training program.
Give your child a gift of "making learning a fun exercise"!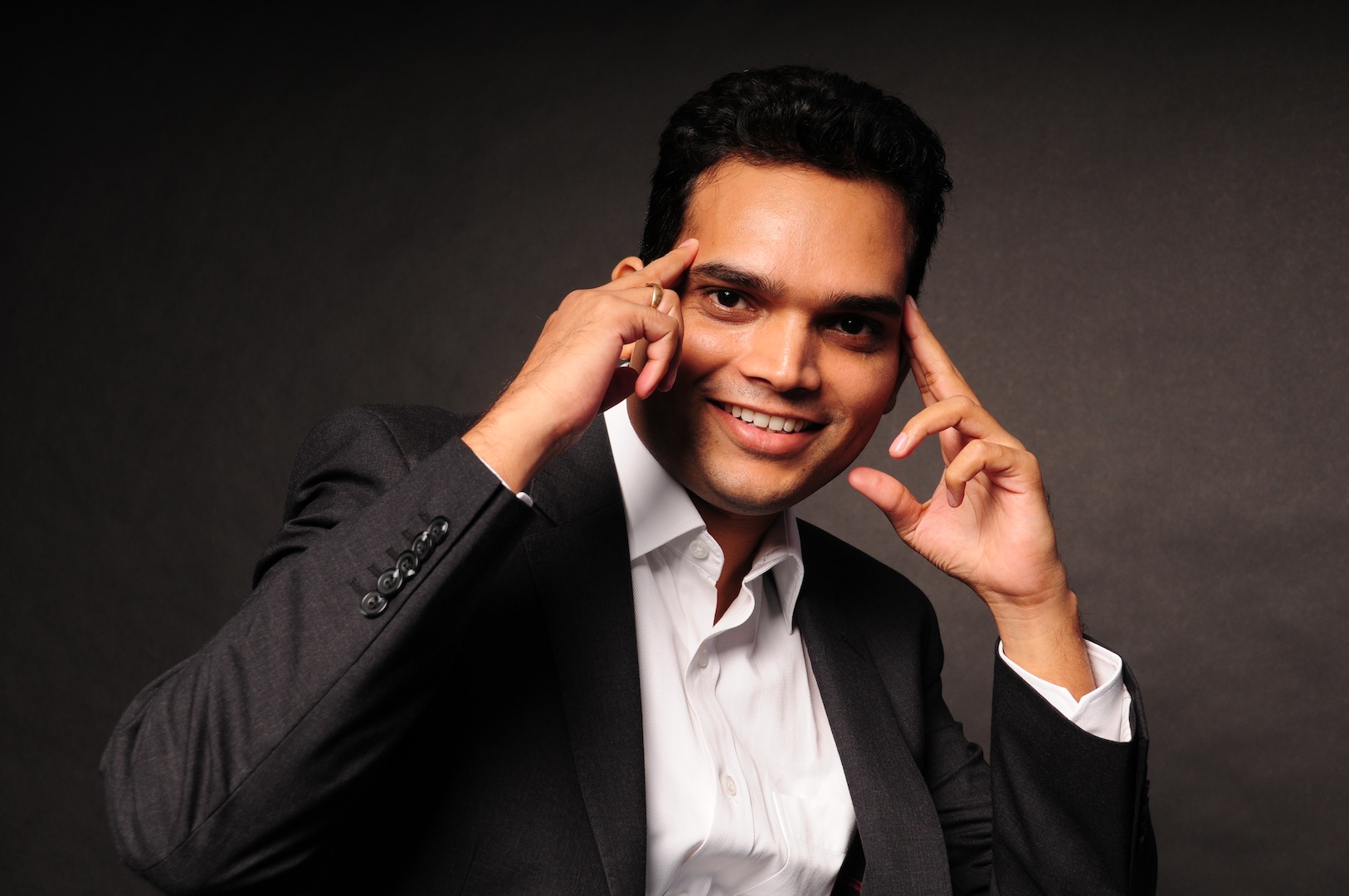 Workshop conducted by Nishant Kasibhatla
Nishant Kasibhatla is 
- A Guinness Record Holder (2011)
- The only Grand Master of Memory in Singapore
- A Certified Speaking Professional
- Author of 4 books on memory and learning
- Featured in national and international media such as Channel News Asia, Discovery Channel, Straits Times, The New Paper, Lianhe Zaobao, Vasantham Central, Shinmin Daily, 938 Live FM, South China Morning Post and many more
Who Should Attend
Businesspeople, professionals and executives from all levels and all departments/functions and anyone who wants to achieve peak mental performance by improving one's memory power. To attend this workshop, you must be over 18 years of age.
Nishant Kasibhatla's Profile 
Nishant Kasibhatla helps executives, managers, leaders and people from all walks of life to attain peak mental performance and boost their productivity. He is a Guinness World Record Holder and the only Grand Master of Memory in Singapore.
=================================
Nishant was recently featured on the Discovery channel.
Watch the video on the right        >>>
=================================
Nishant is a professional speaker, trainer and author of 4 books. He believes that everyone can improve their memory phenomenally by using the right techniques and practice. Nishant was not born with a great memory. He struggled with remembering even simple things. With training and practice, he went on to break a Guinness World Record in memory. In his seminars and workshops, he teaches participants the exact techniques that have helped him to improve his memory power.
Nishant is the youngest Certified Speaking Professional (CSP) in Singapore. The CSP designation is the speaking industry's international measure of professional platform skills. This designation is awarded by the Global Speakers Federation to speaking professionals with proven experience who understand what is required and know how to deliver client satisfaction.
Nishant is a popular speaker with over 16 years' experience in 12 countries across 4 continents. He delivers speeches and workshops in areas such as Peak Mental Performance, Focus, Information and Memory Management, Speed-reading, Motivation and Success. Some of his corporate clients include: Singapore Police Force, Citibank, Shell, Coca Cola, NTUC FairPrice, Philips, Petronas, Nestle, American Express, LG Electronics etc. In his speeches and workshops, Nishant has empowered thousands of people, helping them challenge their limiting beliefs and achieve greater heights of effectiveness.
Nishant has shared the stage with Rich Dad Poor Dad author Robert Kiyosaki and several other international speakers at the National Achiever's Congress 2012 in Singapore and Malaysia.
Nishant is a past President of Asia Professional Speakers, Singapore (2009-10).
Some of Nishant's memory feats:
 - Memorised a 1944 digit number
 - Memorised the sequence of 7 decks of playing cards
 - Memorised a 1200 digit binary number
 - Ranked as the best Asian memoriser at the World Memory Championship in 2003 
When & Where

Heritage Place
21 Tan Quee Lan Street
Singapore, 188108
Singapore

Saturday, September 21, 2013 from 10:00 AM to 12:15 PM (Singapore Standard Time Singapore Time)
Add to my calendar