Description
Do you have a passion for public speaking and want to get your message out to people and companies? Are you trying to launch a successful speaking career but confused over where to start and how to make it happen?
Well, you've come to the right place!
While many may think that all it takes to become a professional speaker is to have a strong message, subject matter expertise, good-looking slides, and reasonably good presentation skills (which are all true by the way), I can tell you from experience that building a profitable speaking business can be a tedious task when you don't know where to start and what to do first.
Join me for this 1/2 day seminar where you will learn all you need to know about getting your career as a professional speaker off the ground. Not only will I share with you the complete framework of how to have a successful speaking business, you will also learn strategies of how to get it done in the shortest time possible.
This seminar will be one of the best investments you will ever make if you're serious about becoming a professional speaker! And to back this statement, I will guarantee you a full refund if you feel you've wasted your time by the end of the seminar.
Therefore, register now and be on your way to kickstart your career as a professional speaker!

Sincerely,
Jit Puru
P/S: If you're currently a professional speaker who is struggling to get paid speaking gigs, this seminar is perfect for you too!
---
WHAT YOU WILL LEARN IN THIS SEMINAR
The 3 core skills one must hone to become a HIGHLY PAID professional speaker
How to launch a profitable speaking business in 90 days or less with these 5 foundational pillars
Pricing guide to how much can you charge as a professional speaker for 60-90mins on stage! (Ps. I'll share real life examples of people I know personally)
Sales & Marketing 101 for Professional Speakers: How to get a regular supply of speaking engagements.
The 'Do First, Do Later' model for new professional Speakers! (This itself is worth the entrance fee!!)
The 4 reasons why professional speakers aren't getting engagements & how to fix it
The 2 key principles of professional speaking to ALWAYS REMEMBER!
AFTER SEMINAR BONUS!
✅ Complete Professional Speaking Kickstart Framework
✅ 30 Days Full Access To Members Portal
✅ 30 Days Free Email Coaching
✅ 100% Money Back Guarantee*
*If after attending this seminar, you do not feel you have received value to kickstart your career as a professional speaker, let us know and we will give a full refund for the ticket fees paid.
---
ABOUT JIT PURU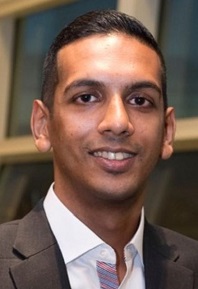 Even before embarking on a career as a Professional Conference Speaker, Jit Puru's passion has always been to help others seek the solutions to overcome the problems and challenges they were facing in life. It is this quality that fuels Jit till today to continually empower himself and others with the tools to make life the best it can be. Since 2014, Jit has had the privilege of helping thousands from all over the world who've attended his seminars, conferences, and coaching sessions, to transform their lives and business. Jit specialises in the areas of Leadership, Motivation, and Peak Performance, and has also been extremely fortunate to work with and consult for a variety of world-class organisations, such as Motorola Solutions, DBS Bank, Great Eastern Life, Hewlett-Packard Enterprise, Samsung, Prudential, Carlsberg Asia, Flextronics, Cycle & Carriage, Goodyear & BDO. His book You Deserve Happiness: How To Attract And Achieve Success By Gaining Emotional And Mental Mastery published in 2016 has gone on too sell more than 1000 copies to date.