Description
Is Your Pain Not Going Away? Who Would Have Known the Solution to Constant Agonizing Pain Lies in Your Spine?
You could be an office worker (excessive sitting in front of the computer), fitness buff (suffering from training injuries), homemaker (overloaded with household chores), elderly (difficulty climbing stairs), high heels lover (long hours on heels) or a student (carrying heavy school bags).
The pain you are feeling is caused by subluxation of the spine, shoulder or joint. If left untreated, it can lead to chronic diseases.
The good news is... you don't have to suffer in silence anymore!

Heal Your Body Naturally With No Drugs, No Medicine, No Surgery
Our Painless Treatment will relieve all your body pains and stresses. Countless professional sports athletes swear by it since the 1890s... including Joseph Schooling. This is something you can do today that your future self will thank you for. Find out more from Dr. Roshan, Doctor of Chiropractic (ACM-118) by registering right now.
LIMITED SEATS. BY INVITATION ONLY. STRICTLY COMPLIMENTARY.
REGISTER NOW
---
Are You Experiencing Any of These Conditions?
Slipped Disc
Sciatica

Scoliosis
Stroke
Hand Pain
Neck Pain
Numbness & Tingling
Back Pain
Ankle Pain
Calf Pain
Foot Pain
Arm & Shoulder Pain
Palm Pain
Low Energy & Fatigue
Headaches & Migraines
Carpal Tunnel Syndrome
Heel Pain
Hip Pain
Knee Pain
Car Accident Injuries
Sports Injuries
Abnormal Posture & Gait
Fibromyalgia
... You MUST attend this complimentary workshop to fix your problems... For good!
REGISTER NOW
---
6 Things You'll Learn At This FREE Workshop!
Learn how to heal your body naturally through the nervous system


Know how to reach your full health potential through natural, gentle chiropractic care

Postural & ergonomic advice by a Qualified Doctor of Chiropractic

Learn about the Most Affordable Chiropractic Program in KL, Malaysia. Lowest Cost Guaranteed!


Learn how to help yourself, friends and family live life without pain FOR LIFE


A Personalized Foot Scan (worth RM204) that uncovers specific conditions affecting you
Our FREE Foot Scan Analysis Can Reveal Areas of Misalignment In Your Spine Which Triggers Different Symptoms Throughout Your Body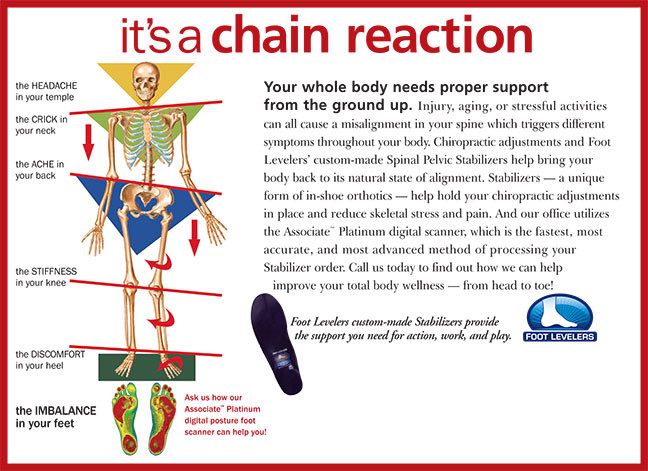 Claim Your FREE Foot Scan (Valued at RM204) By Registering For The Workshop Today!
Secure Your COMPLIMENTARY Seats
REGISTER NOW
---
Be Our Success Stories






COMPLIMENTARY seats are limited and assigned on a first-come-first-served basis
REGISTER NOW
See you soon!