Description
Make a Positive First Impression because you never get a Second Chance!
You meet a person at an event and think you had a good conversation. But when you send him/her a text afterward, he/she just doesn't respond.
You went into a job interview feeling confident as if you aced it. But while you keep looking at your phone, expecting a callback, it never comes.
You just finished a sales presentation, you feel that you related very well with the prospect's needs. Only to have this prospect rejecting your follow-up calls repeatedly.
Have these ever happened to you? You felt the interaction went well, but it doesn't seem like the other person felt the same way. It's mind-boggling and frustrating.
Or perhaps you feel that your encounters with new people rarely go well in the first place. You often feel awkward when faced with new people, not knowing how to build rapport in a natural way, and thus aren't particularly surprised when they expressed no interest in getting to know you better.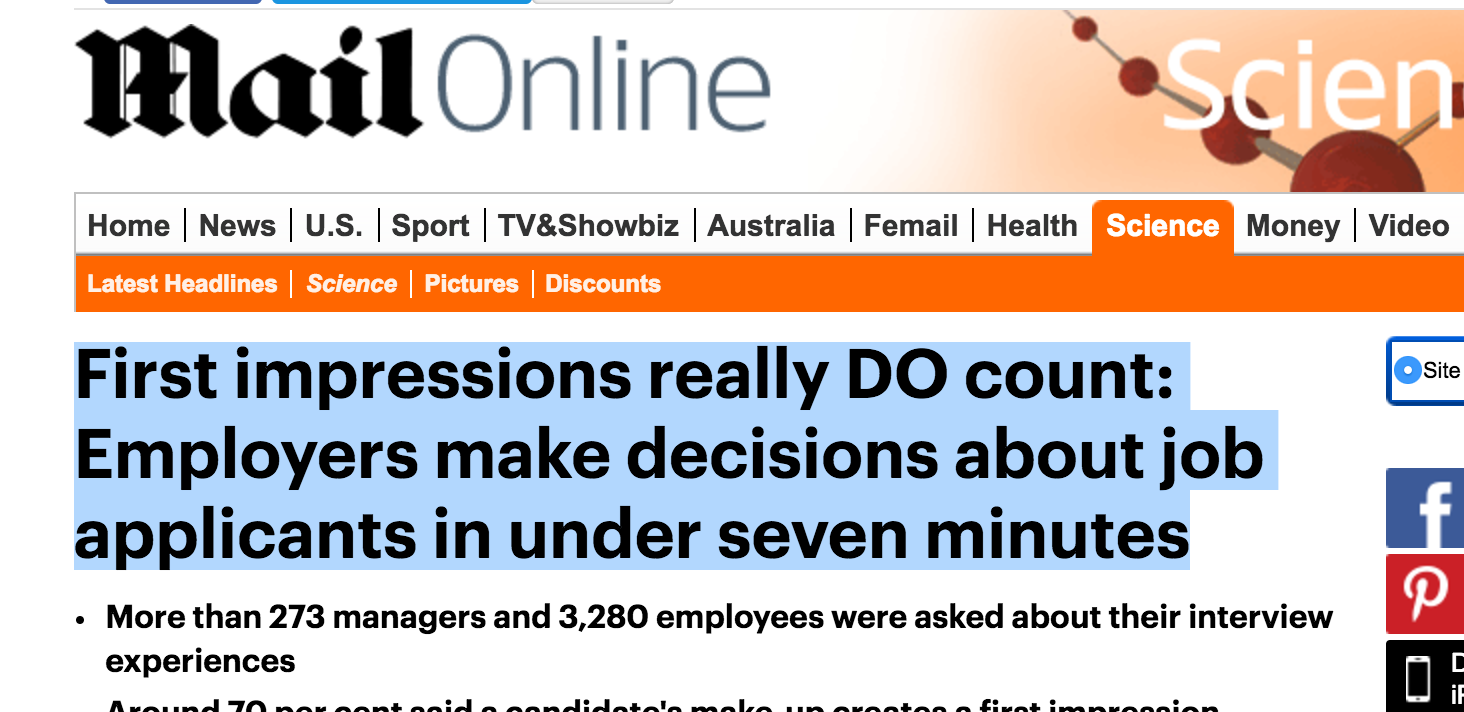 Either way, the issue may have to do with the first impression you gave other people.
From cashiers to other parents at the school, to someone you say hello to at the gym, every day you're making contact with people for the first time; it happens so often you may not even really register these encounters. But each interaction carries with it an Opportunity and a Possibility — every person you meet is a potential new relationship, be it personal or business related.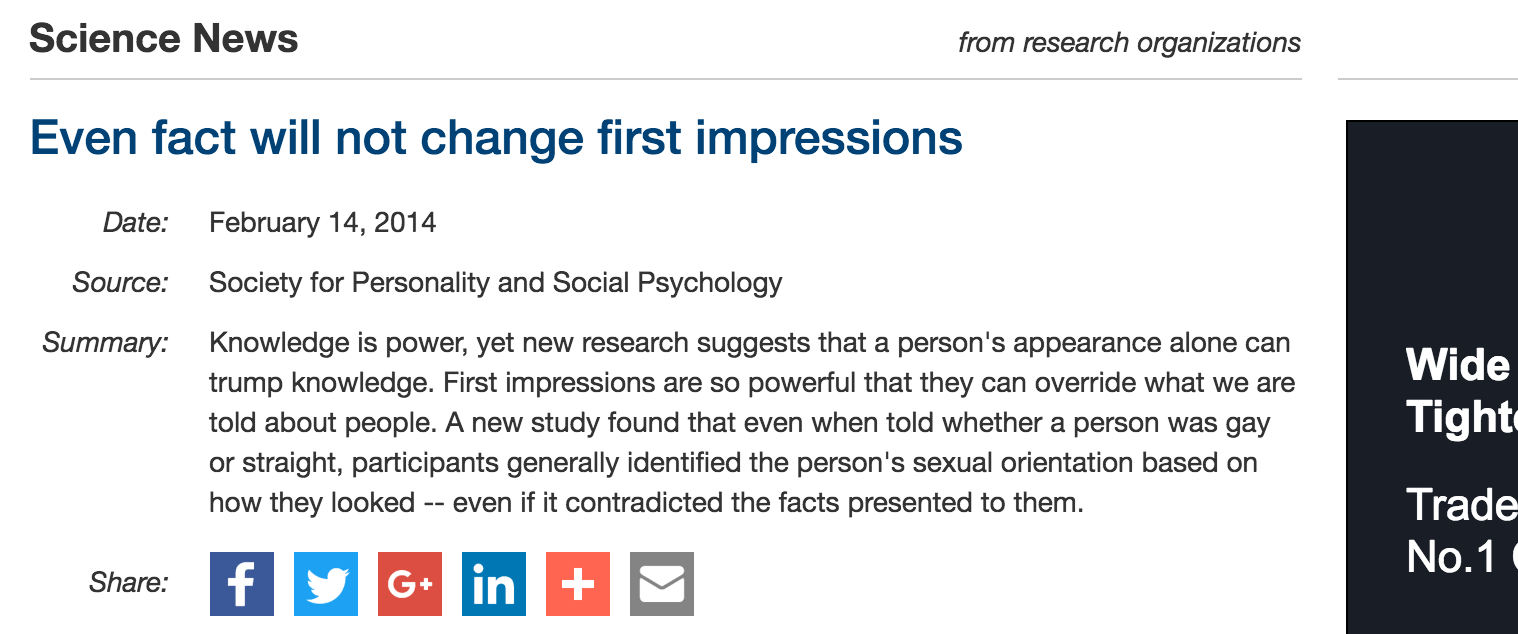 You may not have given much thought about your first impression. Or perhaps you think to change how people perceived you would mean acting fake, or that judging someone at a glance is superficial and inaccurate anyway?
However, nothing could be further from the truth. Numerous studies have concluded that on average, we form an impression on someone within the first few minutes or even seconds of interactions. And a recent study even suggested that First Impression is so powerful that it can even override the facts we know about the person! First impression matters a lot… more than we know.
So the more important question in your mind right now would be: How can I improve the first impressions I give to others?
You certainly can read some self-help books, watch online videos, or speak to a friend to learn about this? Those resources might or might not work for you, as it also depends on how much you can absorb from the videos/books (one-directional learning). As for your friends, he might be great at it but is he good at training and coaching someone who is a different personality and background?
At Lusi Group, we have a team of soft skills specialists who have successfully coached thousands of Singaporeans and transformed their lives. People from all walks of lives - from backend administrators to frontline sales personnel, from blue-collar technicians to C-level managers, from as young as 16 years old to as evergreen as 70 years old. Altogether, we have more than 60 years of combined coaching experience!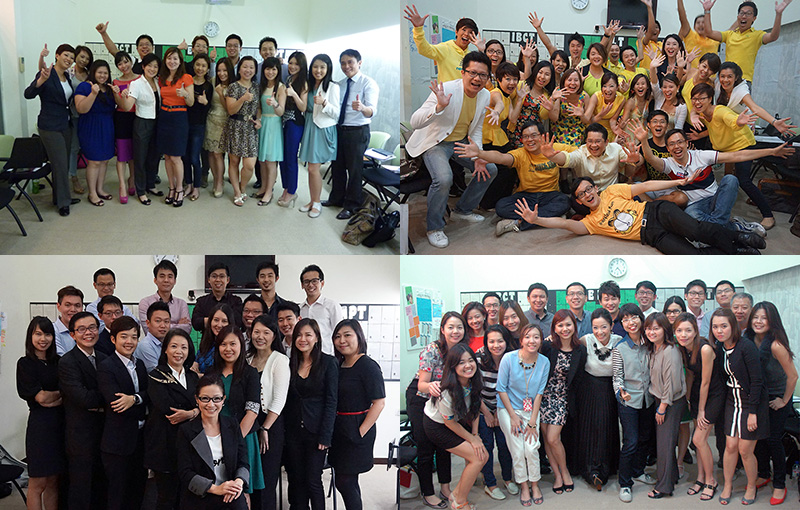 These are what our students say:
"I just landed a permanent position with an Australian company. I believe I got the job because I applied what you taught me in IBCT class. Thank you very much!"
Gladys Siew
Admin Executive
"The course helped my open up to people who I thought I can never connect with!"
Jane Tor
Financial Planner, Great Eastern
"I now have the blueprint for paying compliments, asking for favours and convincing anyone to make changes. This has transformed both my life and the people around me! Thank you so much!"
Tea Eng Peng
Director, Financial Alliance
I had successfully convinced a father to send his son to be coached by me. All by applying the techniques I learned!
Latif Mirza
Strength Coach, Speed Sports
After learning soft skills, I'm extremely happy to be promoted by my company! My manager is giving me more opportunities than before and I am tasked with more challenging jobs! I am now more competent and able to complete my assignments with satisfaction!
Lim Siew Mei
Account Executive
I went out on 3 subsequent dates with a lady and now I am attached! Soft Skills Rocks!
Jin Suan
Property Agent, Propnex
Really thank you! It is the first time I managed to convince a 'C' profile client to commit to a Big case!
Nicole Tan
Senior Financial Consultant, Prudential
In this seminar you will learn the following:
How to build rapport with anyone instantly!?
How to get people interested in talking to you?
How to leave a lasting Positive Impression?
How to make people feel comfortable with you?
How to speak to someone's motivation, so they feel that you understand them?
… and much more!
So how much are you willing to pay for these proven skill sets of creating a positive first impression? These skill sets that land our students with their dream jobs? One hundred thousand dollars? Ten thousand dollars?
The good news is our students only pay $4,688. We always have sell-out courses at that price. That is because our students recognise that they are getting way more than what they paid for. A skill set that leads to sustainable results in life. The skill sets that open a lot of opportunities, be it in business or in life?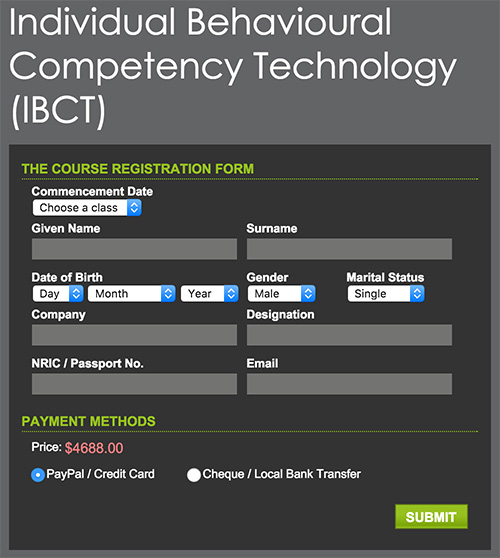 Payment screenshot from our website
How about if I tell you, for a limited period of time, this seminar is made available to you at only $19.90? Yes! You have seen it right; it costs less than your average monthly handphone bill. In exchange, you will learn soft skills that can help you get a date, close a sale or land you in your desired career! You will learn specific soft skills that are part of a four thousand dollar course! Only if you sign up right now by clicking the "Register" button above.
Now you have two choices: you can either choose to leave the website right now and waste the last 10 minutes of your life reading. Go back to your same life, doing the same old things, take the same old actions and get the same old results again and again.
OR

You are truly committed to achieve success in your career and living the lifestyle you deserve. Then I sincerely urge you to take the next BIG step towards your goal by attending this seminar; after all, there is really nothing much to lose.
YES! I am ready to discover soft skills that will help me create the Positive First Impression at the crucial moments!
I also understand my order will be processed on a totally secure server.
Click on the register button above right away!
PS: If you think that $19.90 is still too expensive for a seminar that will help in changing your career and life, and kickstart the breakthrough success you deserve, then I am sorry; there is no book, programme or seminar out there that can help you. But if you are ready, do yourself a favour and register for this seminar while it is still available at this nominal price.
PSS: Why are you still reading this? This means you are serious about your success in life! I mean who else will read till the very last line? If so, I urge you to register right away and start getting the success you deserve!
Notes:
Please take note that availability of seats in our seminar room will be on a first-come, first-served basis. In order to avoid disappointment, please come early or on time, as Lusi Group reserves the right to deny entry for latecomers.
Lusi Group values your privacy. In accordance with the DNC regulations, by and upon registration, you are consenting us, where necessary, to contact you with regards to the seating reservation and arrangements for this event only.