Sales Have Ended
Registrations are closed
To join the free webinar, click on Zoom link below: https://us06web.zoom.us/meeting/register/tZEtf-yopzotGdOPGpWJMH3Cb5bm1UbUHdMn After registering, you will receive a confirmation email with a Zoom link to join our webinar tomorrow (Saturday 4/12 at 10am). Thanks
Sales Have Ended
Registrations are closed
To join the free webinar, click on Zoom link below: https://us06web.zoom.us/meeting/register/tZEtf-yopzotGdOPGpWJMH3Cb5bm1UbUHdMn After registering, you will receive a confirmation email with a Zoom link to join our webinar tomorrow (Saturday 4/12 at 10am). Thanks
Ever wondered why some families with children struggle to make ends meet, yet other families with children are living super comfortably?
About this event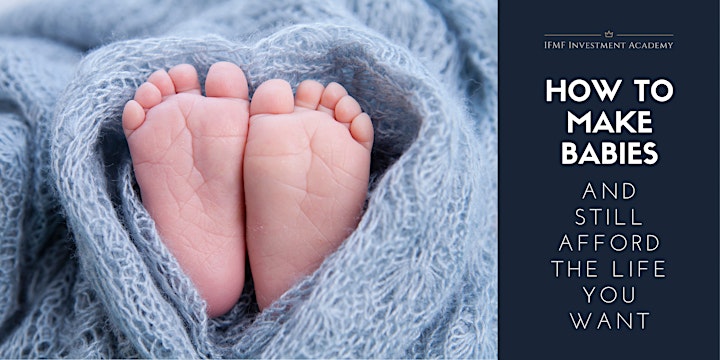 Join Free Webinar today (4 Dec, Saturday at 10am) - "How to make Babies and still afford the life you want"
https://us06web.zoom.us/meeting/register/tZEtf-yopzotGdOPGpWJMH3Cb5bm1UbUHdMn
This FREE webinar is for young parents, who on one hand love to have kids, but may on the other hand, lay awake at night thinking, how are they able to afford the best lifestyle for their children and for themselves.
Children need to be nurtured. They are not just kids, but they are our most treasured little people and assets. Taught well, they become independent, productive young adults, who takes care of themselves, and take care of you. This is the intent of the seminar.
To run fast, we run alone. To run far, we run together. There are no other benefits better than running together as a family. When your family is financially in sync with you, there is much to be gained.
WEBINAR OUTLINE
Getting to know you
What does it take to be a parent in Singapore?
Milestones for various ages of my child
Extra curriculum activities for my child
Is there a perfect plan to produce the ultimate A* student?
How can I afford it?
If I want my children and grandchildren to be wealthy, what should I look out for?
* * Register in advance for this meeting at the Zoom link below:
When: Saturday, Dec 04, 2021
Time: 10:00 AM - 12:00 PM Singapore
https://us06web.zoom.us/meeting/register/tZEtf-yopzotGdOPGpWJMH3Cb5bm1UbUHdMn
After registering, you will receive a confirmation email containing information about joining the meeting.
MEET OUR EXPERT: Allan Yeo Kiat Meng
Allan read a L.L.B. (UOL) while serving NS from 1994 to 1996. On the 2nd year of his L.L.B. in 1996, he entered NUS. By year 2000, he completed his L.L.B., B.A. (Economics) and B.Soc.Sci (Honours).
His career started in PSA Corp in year 2000 and after 9 months, he got promoted. However, he later decided to join Prudential Assurance. By 2002, he was top 20 Rookie Agent, 2004 he was an Associate Manager, 2005 he was top 20 Rookie Manager. While in Prudential, Allan joined ERA Realty in year 2007. By 2008, he was Senior Marketing Manager in ERA and Manager in Prudential. When he left both agency businesses in 2010, Allan was managing 400 clients. 20 of them, including himself, has a net worth of $1,000,000 or more.
From 2010 to 2018, Allan became an adjunct lecturer, teaching in several schools including Universities in China. This cumulated to Faculty Head (Finance) in UPH-SIMGE, a joint university project in Surabaya. In 2018, he was the Deputy Director of the Singapore Cambodia International Academy (SCIA). When he finally returned to Singapore in 2019, he was the Acting Head of Business School in the London School of Business and Finance.
When Covid-19 struck, he was unexpectedly offered to be the Deputy Head of Operations in the Community Care Facility at Tuas South. There he managed a team of 30 OEs and take care of 1000 Covid-19 positive migrant workers daily.
With the Covid-19 situation stabilising, Allan is back to finance and training. In 2021, he joined iFMF Investment Academy as the Training and Development Manager. Here, he can share his wealth of experience with the learners at the Academy.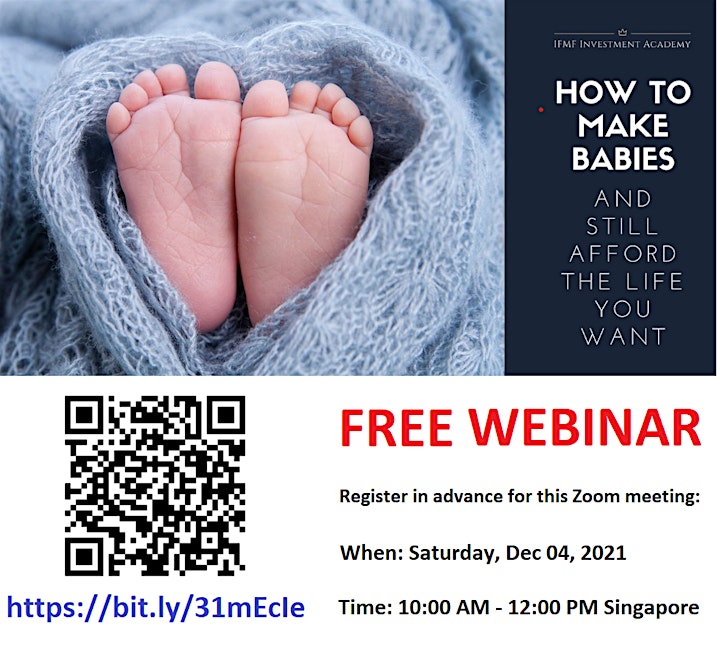 Organiser of How To Make Babies And Still Afford The Life You Want