How to Multiply Your Money and Earn 10% to 25% p.a Using Proven Stock Opti...
Description
Discover How To Get Consistent Returns During Bull Markets, Predictable Returns in Flat Markets and Generate Sustainable Returns even In Bear Markets with Stock Options Strategies.
When you attend our workshop, we are going to reveal to you a simple yet powerful, step-by-step system that allows you to safely and consistently profit from the market regardless of the market directions.
To give you a glimpse of the contents that we are going to share with you in this 3-hour workshop :


MEET OUR INTERNATIONAL SPEAKERS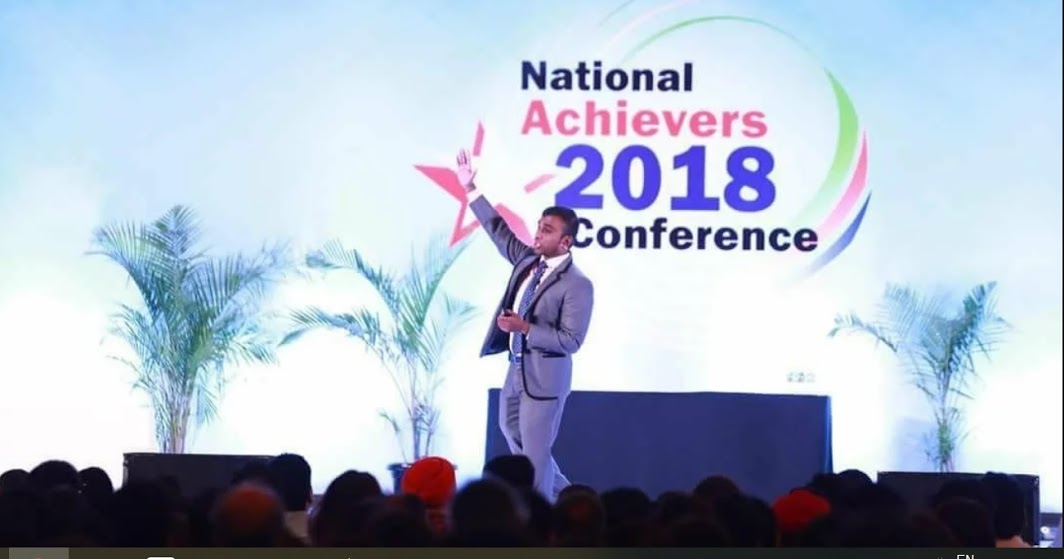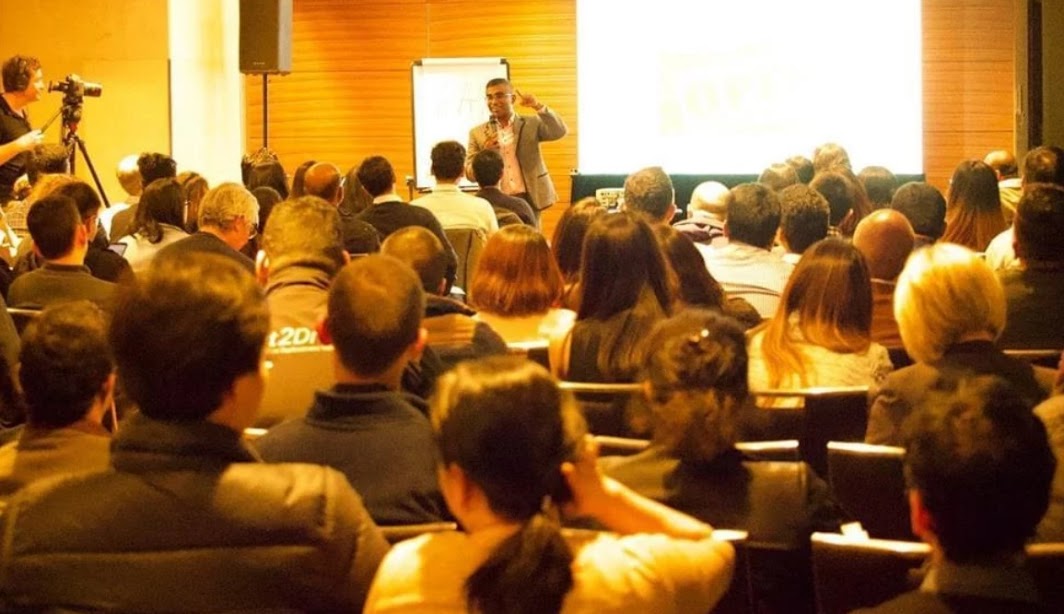 Master The Skills of Generating Multiple Sources of Income! Discover the Strategies on How To Invest Profitably In Stocks Market Regardless of Market Uncertainties and Discover our Guru Strategies on How to Profit in the coming Bear Market in 2019.
RESHVEEN
International Speaker, Philanthropist, Full Time Investor, Author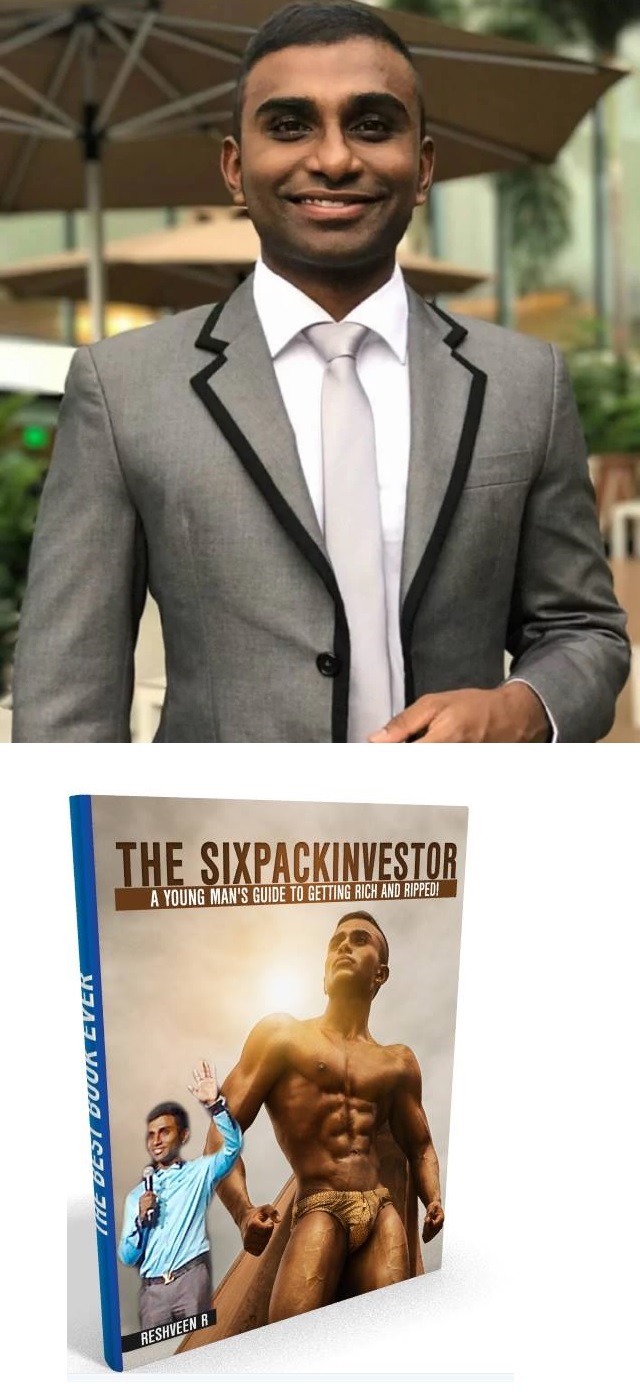 What is the most important quality a successful investor must possess?
For me personally it's patience. We live in a world where people want to get bigger faster stronger and richer TOMORROW!
If you have patience, you're willing to think long term and let compounding and time do it's magic you'll go very far.
Secondly at its core investing is really a game of managing your emotions. You can do all the homework you want, but when things don't go as expected can you stick to what you believe in?
If you're able to remove emotions and think rationally that will help you go very far too.
Far too many people get frightened when things don't happen as planned. They lose faith and don't trust the process.
In life I believe there are no failures. Just stepping stones To Help us become better versions of ourselves.
As I type this. I realise these are life principles whether you're an investor or not.
I hope to personally meet you & make you my next success story at my next 3-hour masterclass!
GLEN HO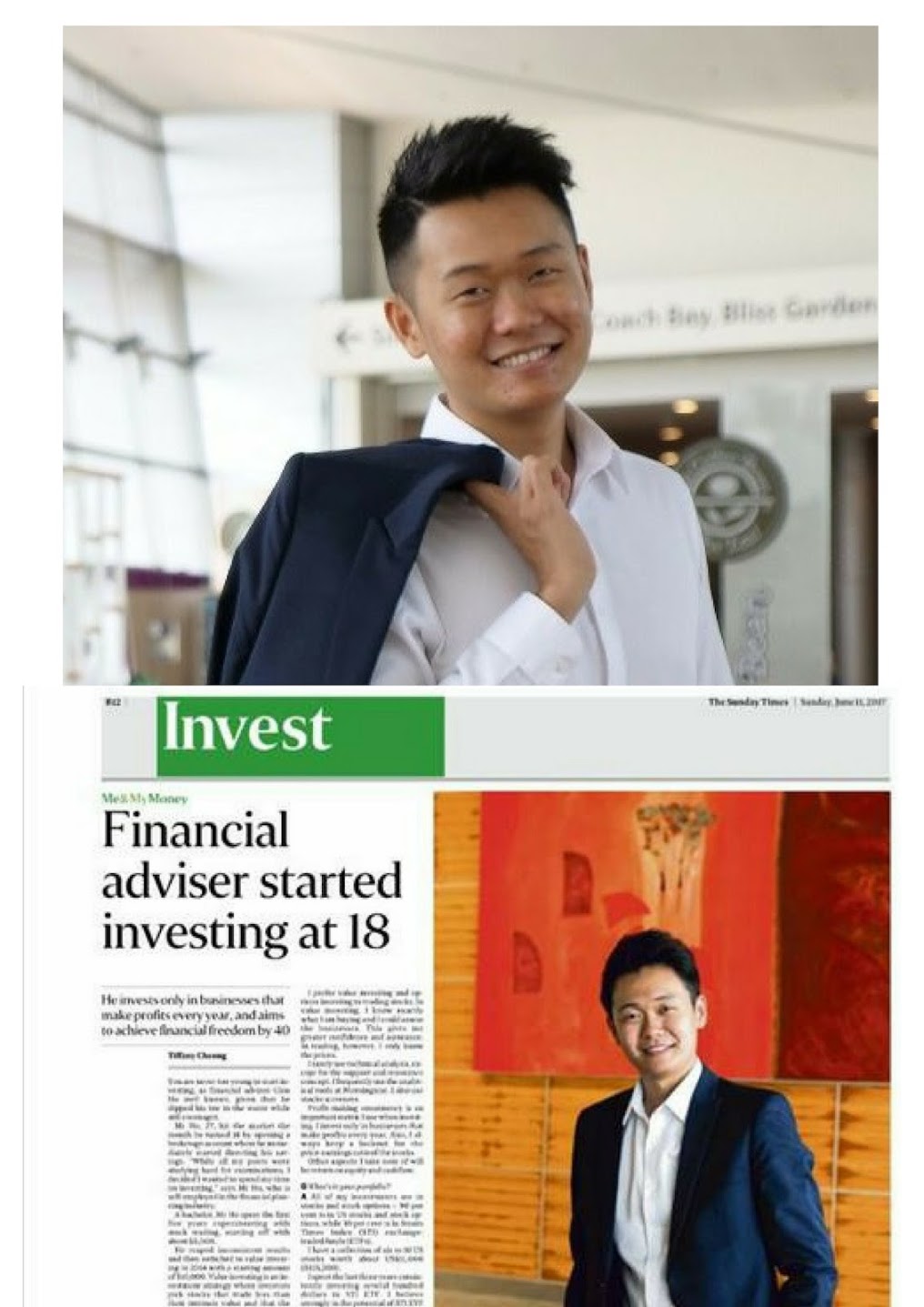 Glen Ho has been invited to share his investment strategies at universities, Singapore Expo, CIMB securities, Lim & Tan securities, Success Resources events and many other major events and stages. His words have reached and enlightened massive audiences at international events and he has trained investors across the Asia region like Singapore, Malaysia, Vietnam, Taiwan, Japan, Hong Kong and many more. He was also featured in the newspaper regarding his investment journey.
The story began when Glen was in his teenage years and realised that passive income was very crucial. Yet, the only way to achieve passive income was through investing or being a businessman. Since young, his diverse family background caused him to wonder why some would get rich but most people were struggling throughout their lifetimes. He began to look for answers by reading books, attending course, interviewing different people and other methods to find out the reasons while he was still in his teenage years. In contrast with most of his peers who were studying or clubbing during their teenage years, Glen was poring over investment-related books and saving up money.
The month he turned 18, he opened a stock brokerage account to invest his savings in the stock market. Despite Glen's efforts, the initial journey in the stock market was not so successful yet and tiring. However, he was later drawn to the extremely robust and sound principles of Value Investing and stock options. Since then, his investment journey had a systematic approach and proved to provide him with consistent cash flows.
Since then, he began to share his Invesment Journey and was invited to different stages to deliver the message of sustainable stock investments, changing and making differences in lives of thousands of people around the world. Glen believes that each and every one of us has the opportunity to obtain financial success and financial freedom. And this is the main reason of why he is so passionate about coaching people using the step by step formula towards financial success.
Glen's mission is to help as many people as possible to improve their lives by having passive income through investing.
KOSHILAN(KOSH)
Entrepreneur, Full Time Investor, International Speaker & Bilingual Language Coach.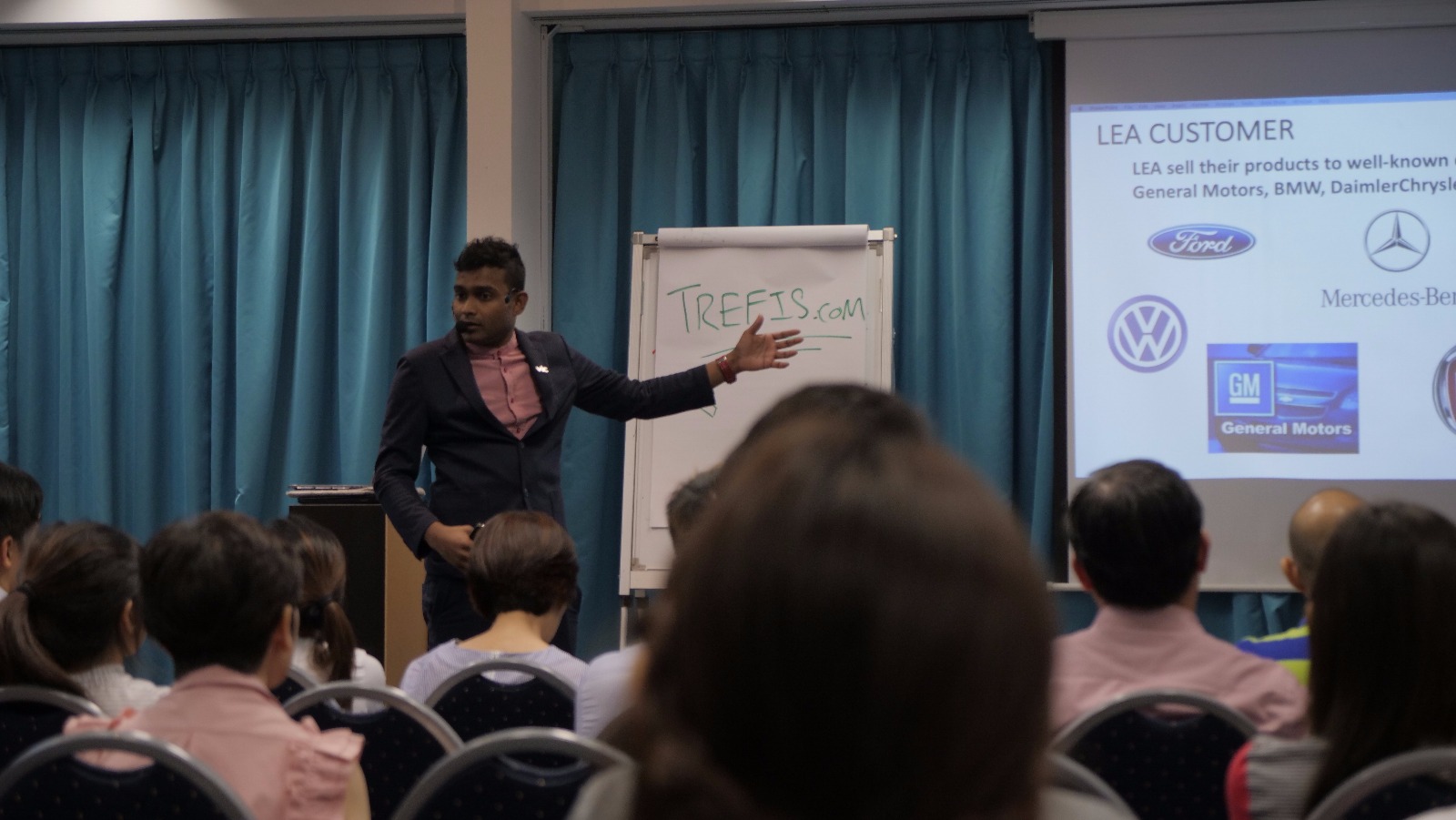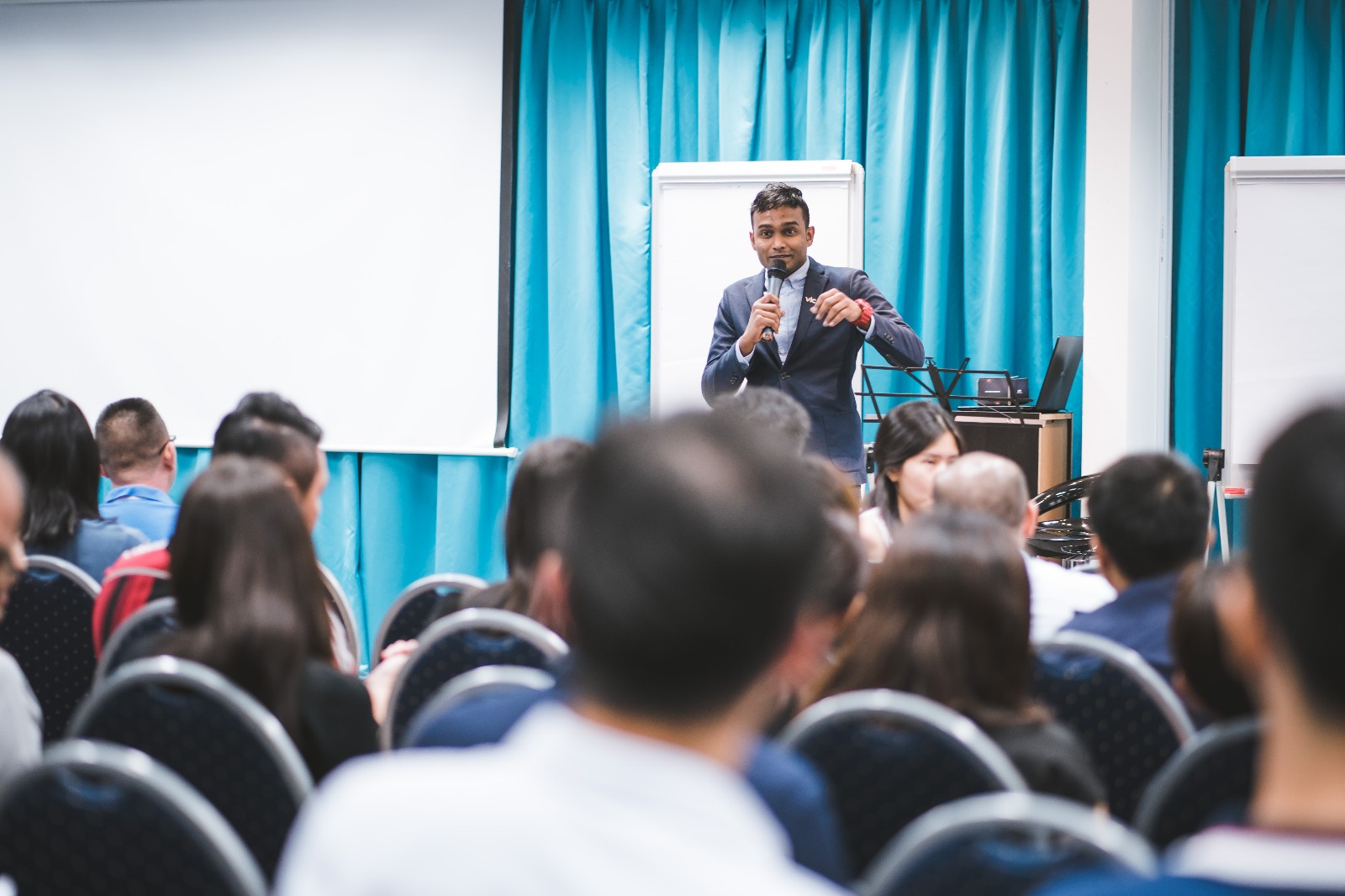 Koshilan (Kosh) is an Entrepreneur, Full Time Investor, International Speaker & Bilingual Language Coach. He strongly believes that language barriers in investing are very low because he is an Engineer by training and not from a Finance or Economic background but he realizes the importance of starting investing early because wealth will compound over time.
An Engineer by training, Koshilan developed a keen interest in education and perpetual personal development at a young age. Koshilan is one of the youngest speakers at the Chinese National Achievers Congress in China where a Chinese audience of thousands of people look up to him.
He has educated thousands around the world and shared the stage with business tycoons such as Mary Buffett (Buffett's Family) and Sean Seah (Asian's Buffettologist) .
People know Koshilan as the Option Mastery Trainer who has spoken on stage at the National Achiever Congress to a crowd of more than 5000 folks eager to learn investing & Option strategies used by Warren Buffett.
---