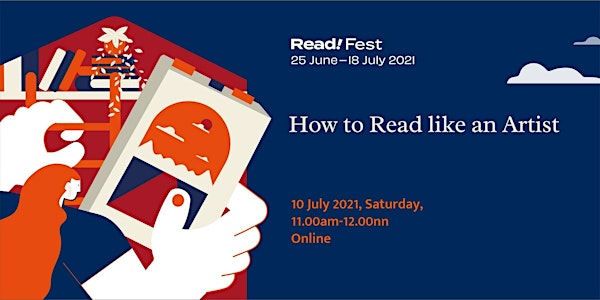 How to Read Like an Artist | Read! Fest
Austin Kleon discusses books, reading and how they inform his art and writing practices.
About this event
About the Programme/Event
New York Times bestselling author Austin Kleon discusses his obsession with books and reading and how they inform his art and writing practices. Kleon will talk about marginalia, the importance of reading with a pencil, and his habit of recording his reading in his notebooks. He'll then demonstrate his newspaper blackout technique — making poetry from newspaper articles with a permanent marker — and will show off his collages and zines that use texts and images from other sources to create new pieces of work.
About the Facilitator
Austin Kleon is a writer, artist, speaker, and New York Times bestselling author. His work has been featured on NPR's Morning Edition, PBS Newshour, TIME, The Atlantic, Forbes, and The Wall Street Journal. His books include Steal Like An Artist and Show Your Work! as well as Newspaper Blackout, a collection of poems made by redacting the newspaper with a permanent marker. His art has been called "brilliant" by New York Magazine and The New Yorker said his poems "resurrect the newspaper when everyone else is declaring it dead." Austin speaks on creativity, visual thinking, and being an artist online.
Title Tie-Up
This programme is based on Keep Going: 10 Ways to Stay Creative in Good Times and Bad, a featured title of Read! Fest 2021. Borrow the title here. 
For other programmes related to this title, visit go.gov.sg/goingcreative
For the full listing of Read! Fest programmes, visit go.gov.sg/readfest21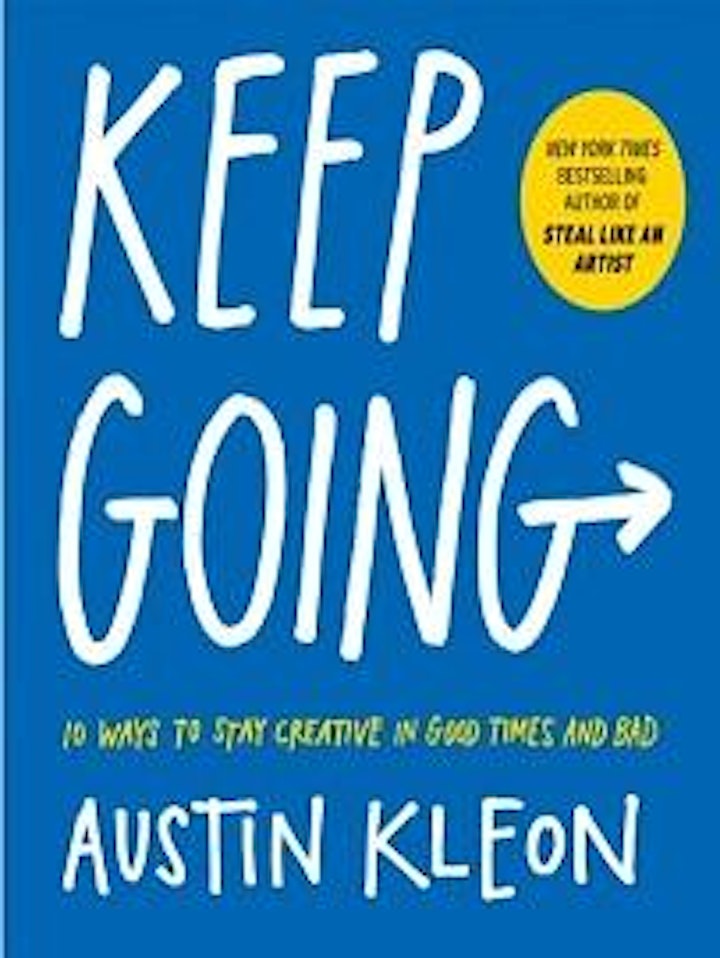 About Read! Fest 2021
Read! Fest 2021 invites you on a forward-looking journey of self-discovery. With the theme of Reboot, take a moment to re-examine and refresh your lenses on day-to-day aspects that shape our lives.
Anchored by 12 key books and topics, Read! Fest will host over 60 programmes – from talks by world-renowned authors to workshops and experiences – each curated to immerse you in a world of thoughtful ideas for our time.
From myths and minimalism to work and womanhood, stretch out to explore new worlds and perspectives. Where will you find yourself?
For more info, visit go.gov.sg/nrm-readfest21.
Online Programme/Event Administrative Information
This programme is conducted entirely online. You may access Zoom via the app or using a web browser.
Please ensure that you enter a valid email address as you will receive an email with the link to the online programme/event near the day of the programme/event.
The link of the programme should not be shared with others.
Do ensure you have a strong internet connection. Using your mobile data is not recommended.
The National Library Board, Singapore (NLB) reserves the right in its absolute discretion to disqualify or refuse admission to any registrant without any reason and notice.