Description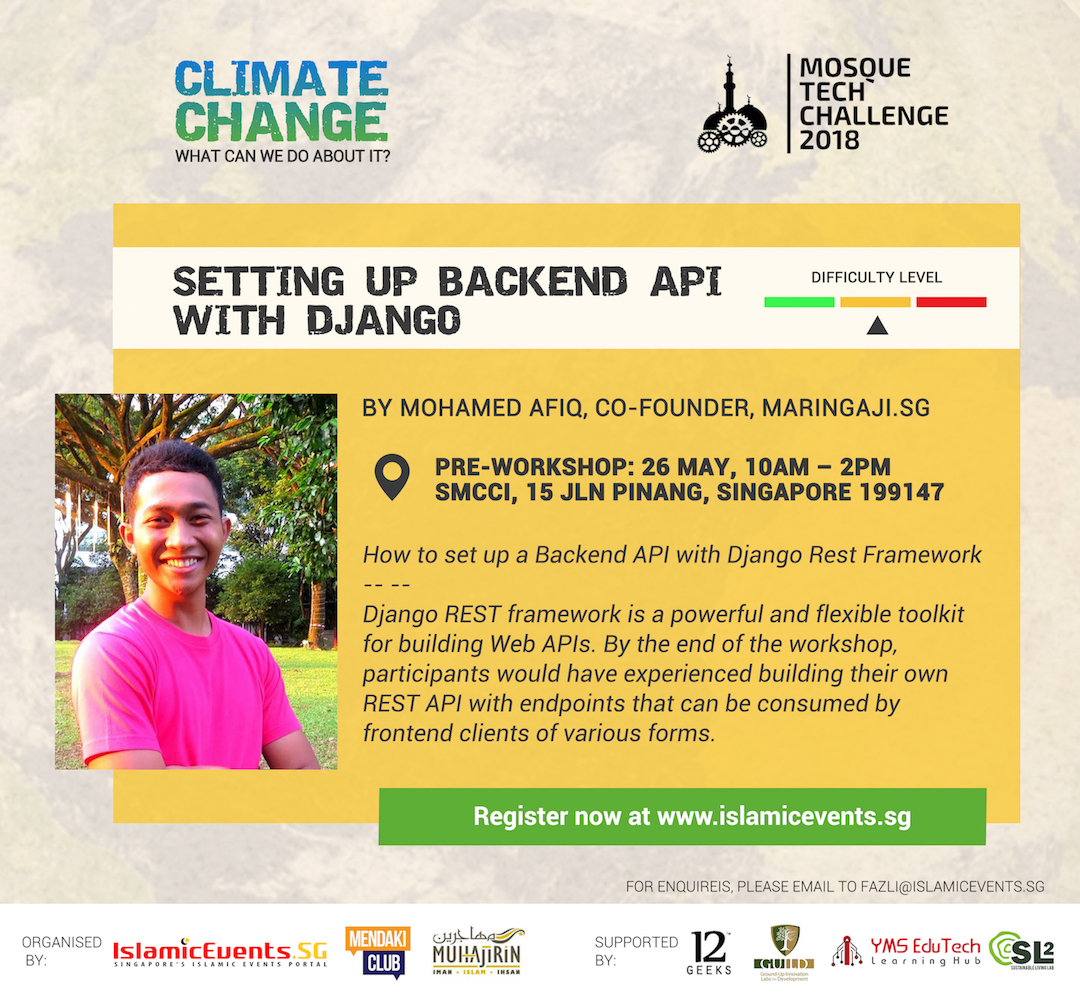 26 May, 10am – 2pm
How to set up a Backend API with Django Rest Framework by Mohamed Afiq
[Intermediate]

Workshop Synopsis
Django REST framework is a powerful and flexible toolkit for building Web APIs. By the end of the workshop, participants would have experienced building their own REST API with endpoints that can be consumed by frontend clients of various forms.

Pre-requisites
- Expected to have some coding experience, though not a must
- Would be helpful if you know Python.

Trainer's Profile
Mohamed Afiq is a coding enthusiast who graduated from SMU Information Systems in 2017. He develops full-time for 2 startups he recently co-founded - a cross-border logistics company and a platform for Quranic Tutors to connect with students called MariNgaji.sg.