Description
Get your free ticket by sending us a

picture of your favourite meme

to hello@sapio.com - limited to the first 5 only!



While most people in their 20s are busy 'finding themselves', Karl has KPIs to meet both in his business and as a dad. What started out as an effort amongst the co-founders to out-joke each other quickly acquired a viral following - and SGAG (2m) and MGAG (4.5m) exploded 'accidentally'.
How long should you 'raise awareness' and critical mass before it starts to pay off? How do you know if it isn't a one-off fluke? Find out how to spin your hobby or side hustle into a sustainable venture.

---
Learning Outcomes

- Knowing your risk appetite: ensuring your business goals align with your personal priorities

- Investing in your personal unique selling points while cutting initiatives that have no long-term benefits to your core mission

- How to maximize ROI by testing new methods without compromising your existing clients or bottom lines
- Curation vs creation: balancing growth and innovation while ensuring consistency of input

---
Sapio Session hosted by:
Karl Mak

Co-founder, SGAG & MGAG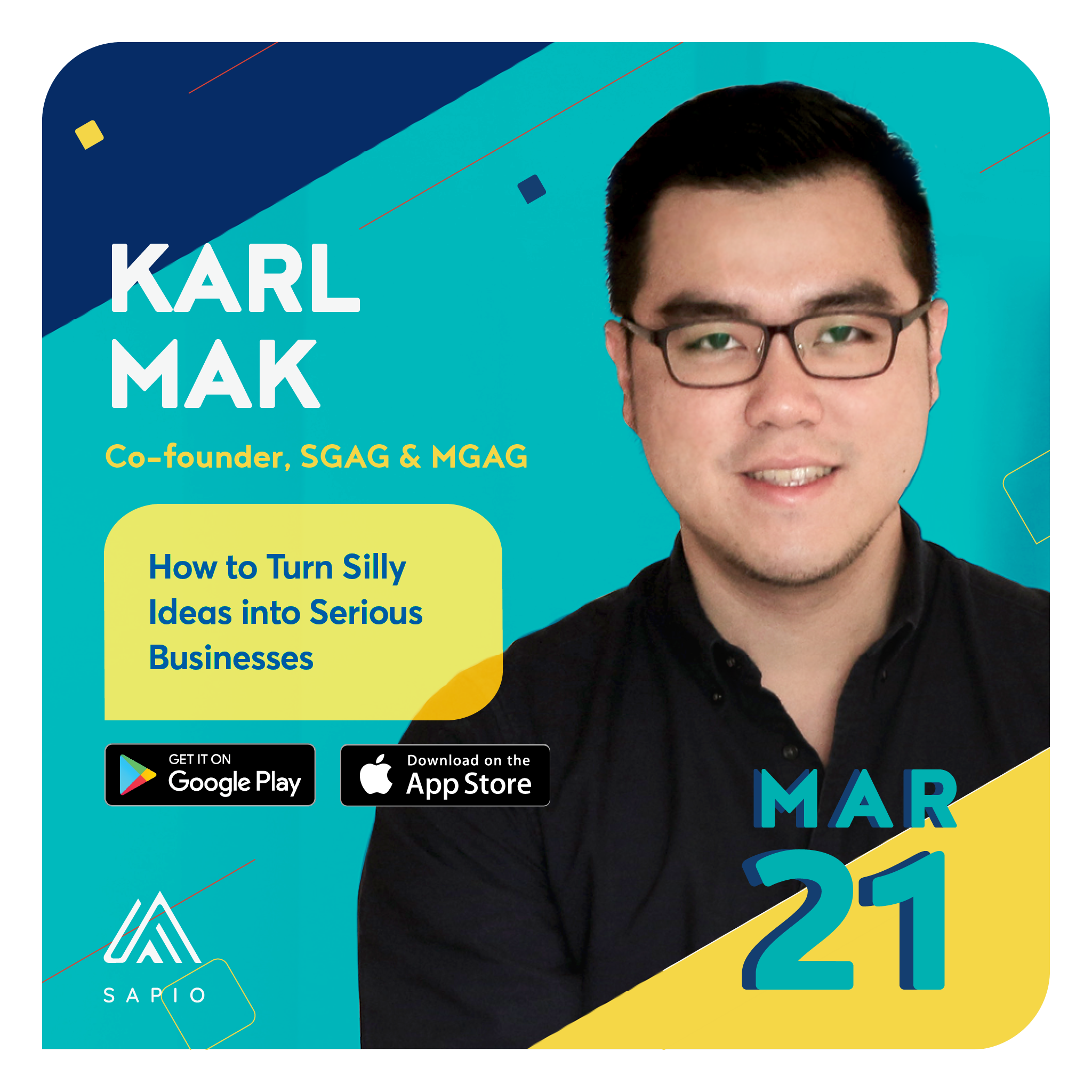 Karl is the CEO and Co-Founder of Hepmil Media Group, which runs the popular digital content platforms - SGAG & MGAG, whose content is seen by over 10 million millennials across the region weekly. His work has led him to establish strong partnerships with the largest agency networks in the region, co-producing some of the most viral and award-winning branded content.
Download Sapio now to get your ticket at $20 by using promo code UPYOURGAME: http://bit.ly/downloadsapioRIGHTNOW