How will Tech Careers and Remote Jobs work after COVID-19? by Landing.Jobs
About this Event
As technology evolves, new platforms are emerging allowing us to interact and connect with each other in different ways, making human connections easier, and enabling teams to work in projects in a seamless way, even remotely.
With the COVID-19 outbreak, many companies were forced to rethink the way they operate and how to use those technologies in order to establish a new way of working to reach their goals.
With new processes and technologies in place and having experienced remote work for a while, how will these companies look after the crises? What have they learnt and what will they change in their daily working schedules? How will their teams work? Will remote working become more standard in Portugal? Which skills will companies require in order to adapt to this new reality?
In this talk, Landing.jobs, one of Portugal's most prominent tech recruiters, will explore ways in which Portuguese working culture will change for the good post COVID-19.
NEXT EVENTS:
For the list of all our next events, please access here: http://stayhomekeepgrowing.pt/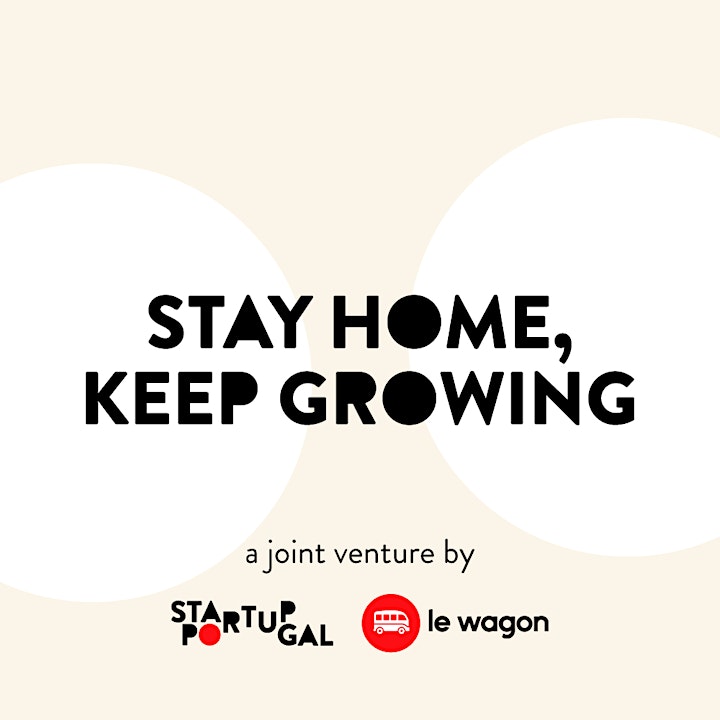 STAY HOME, KEEP GROWING
This is our motto for the next days. This partnership between Startup Portugal and Le Wagon aims to keep good content flowing, despite all the in-loco events being canceled due to the impact of the current, and governments asking us to stay home as much as we can.
Stay Home, Keep Growing offers periodic webinars, workshops and talks with different topics of interest to those who are part of this ecosystem, such as entrepreneurship, innovation and technology. All content will be spread through our partners live and free of charge.
This is not the time to be physically present at coworking spaces, associations, or innovation hubs. But it is the perfect time to make the most of your time home, the mind sane and businesses growing.
#stayhomekeepgrowing