| | |
| --- | --- |
| [Hubbers Exclusive] In The Hot Seat with Alexandra Domart and Guillaume Panot | |
Event Details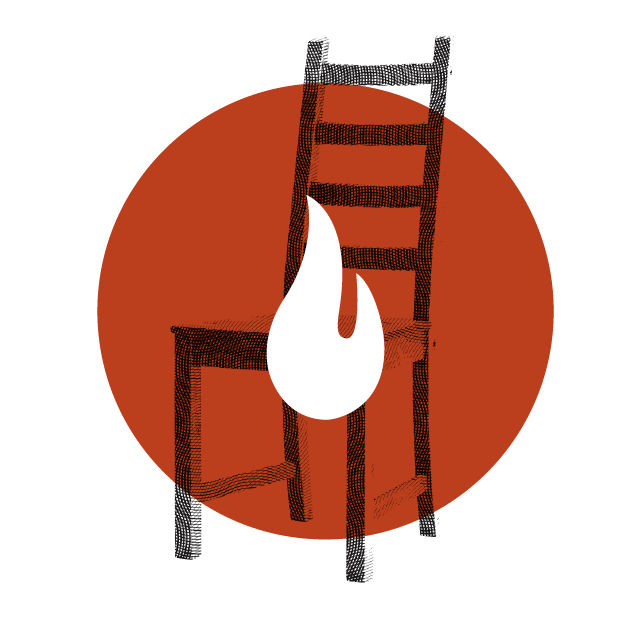 In the Hot Seat with
Alexandra Domart and Guillaume Panot
Get one-on-one consultancy with experts in specific fields (eg. mobile, social media, branding, funding, etc.) to answer the challenges/problems you are currently facing. 
Every month, a different expert from The Hub community will jump on the hot seat, and be available exclusively for member of The Hub weekly for two hours.
This October, join Alexandra Domart and Guillaume Panot on the red hot couch and get some expertise!
Alexandra Domart will be available on:
October 9th, 12pm - 2pm and
October 13th, 5pm to 7pm.
Guillaume Panot will be available on:
October 19th from 10am to 12pm. 
Find out what they can be of help with below, and book your slot with the experts via GCal.
Members only Appointments can be booked here:
30 min slots in October : http://goo.gl/CT8vhZ
Specialisation:
Negotiation, entrepreneurship, profitable growth
Personal Statement:
I am passionate about principle-based negotiation: it helps build strong relationships and supports your best interests. I am convinced sustainable growth of small companies is best achieved by combining human creativity and a strong focus on profitability. I believe effectuation and 'lean start-up' are great toolkits for success.
About:
I am a partner in a French asset management boutique and founded a start-up dedicated to helping young companies negotiate successfully the first challenges of growth. Throughout my career, I led countless negotiations linked to international business & corporate development, pricing, distribution networks. I like to share my experience and have taught hands-on courses at university in France.
Things to prepare before the session to make it more relevant:-
a) The context of the negotiation
b) The negotiation counterpart
c) The key components of the cost structure
d) The key items of the negotiation that are non-financial (e.g. quality, reliability, timeliness, flexibility, small orders...)
e) Range of prices practiced in the market (if relevant)
Date: October 9th and 13th
Time: 12pm - 2pm (Oct 9), 5pm - 7pm (Oct 13)
---
Guillaume Panot
Specialisation:
App Development - Do's and Don'ts of creating an App
If you have questions such as the following, book a slot with Guillaume:- 
- How to start ?
- App market, Android or iOS ?
- Validate or review your app idea 
- UI/UX/Design ?  
- Where to develop your app ?
- Real cost and upgrade?
- Project management
- PIC grant for your App
- Generate downloads : before and after
 And more depending on your progress in your project.
Personal Statement:
Once you answer the WHY you do it, building your app or any other IT project is really great but we often overestimate the time we really need to develop in IT. It's ok to be wrong, but don't give that fast. I will answer to your questions and hopefully clear some of your doubts, I will be happy to share what I learnt through the years.
About:
Electromechanical engineer and bad boy at school, he spent 15+ years in Sales for big MNC and live for a few years in China. He is always engaging in side projects, love to travel and has a passion for paragliding. He flew over the Great Wall, Nepal and took off with his tandem for the first time ever from the Semeru volcano in Indonesia. Bored in 2012, he did an executive MBA with IE Business school and finally started a full time company in a field he has never explored before. Now it is time for him to do amazing stuff like creating a chat using sound…and make some money to create new stuff for this world.
Things to prepare before the session to make it more relevant:-
Write down all the questions that you may have related to your app project and rank them from the most important to the least. 
Date: October 19th
Time: 10am - 12pm
---
Have questions about [Hubbers Exclusive] In The Hot Seat with Alexandra Domart and Guillaume Panot?
Contact The Hub Singapore
When & Where

The Hub Singapore
128 Prinsep St
Singapore, Singapore 188655
Singapore

Organizer
VIBRANT COMMUNITY. INSPIRING SPACE. MEANINGFUL CONTENT.
The Hub is Singapore's largest community of entrepreneurs, creatives and techies. We are a co-working space and community in Singapore, located in the heart of the museum, arts and design precinct. The Hub offers mentorship, incubation, workshops, inspiring events, networking opportunities, and corporate innovation labs.

Whether you are an entrepreneur, social entrepreneur, techie, designer, creative, corporate professional, freelancer, student or in the midst of a mid-life career change – join our collaborative community as we prototype the future of business, technology and society.
To subscribe via GCal or iCal, click here.
Learn more about memberships, and view our space at http://thehub.sg