Human Library: Old is Gold | TOYL Celebration
Hear from our speakers as they share their inspiring stories and experiences.
When and where
Location
Woodlands Regional Library - Auditorium 900 South Woodlands Drive #01-03 Singapore, 730900 Singapore
About this event
People are like books – personal, unique, and full of stories to be uncovered.  A human library exemplifies the infinite potential of learning as you 'borrow' these individuals, read their stories, and learn from them the same way you would with a book.  
In this interactive session, take your pick of books to discover: 
Ms Ang Hwee Suan | #PositiveMindset  
Ms Brenda Ng | #LifelongLearning  
Ms Carolyn Street | #TheInnerVoice  
Ms Janet Loh | #GivingBackToTheCommunity  
Mr John Leong | #IgniteTheArtistInYou  
Mr See Chak Wah | #UnleashYourCreativity  
Mr Yao Shih Lien | #PerseveranceIsKey   
With at least 50 years of rich life experiences and insights to offer, our books are sure to help you gain new perspectives and develop a greater appreciation for life. 
Time About Time of Your Life Celebration 2022
Connections: Past, Present and Future
How can we make the journey of ageing a better one? By reconnecting to our past, examining our present, and striving towards the future, we will reimagine how this voyage can be made more gratifying. Join us to connect with gerontology experts and community partners as we delve into facets of ageing like caregiving, gerontechnology, lifelong learning, and physical and mental well-being.
Jointly brought to you by the National Library Board (NLB) and Singapore University of Social Sciences (SUSS).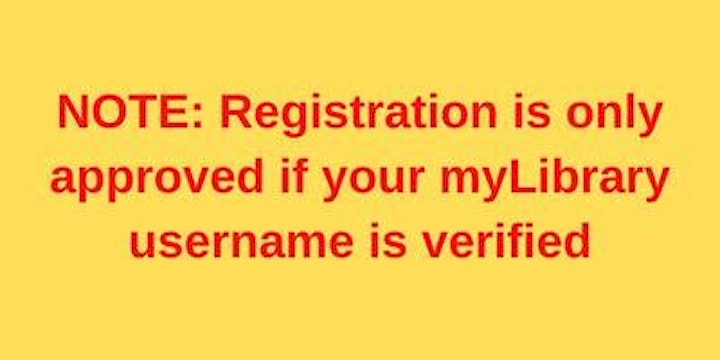 Important Notice
This programme/event is open to members of the National Library Board, Singapore. Please ensure you have your myLibrary username on hand before proceeding with the registration. If you do not have a myLibrary username, you can create one here: https://account.nlb.gov.sg/.
About the Speakers
Ang Hwee Suan Hwee Suan began her professional career as a librarian with the National Library Board. When she was 28, she made a career switch to public relations, where she stayed for more than 25 years before starting her journey as an entrepreneur. With her rich experience, Hwee Suan has now delved into work as a writer, speaker, and trainer to share her adventures in life.  
Carolyn Street Carolyn enjoys helping aspiring writers share their stories through co-authored self-help books. She employs various forms of therapy and coaching to help them understand their abilities and acquire new skills.  
Brenda Ng Having first entered the workforce after graduating from the Institute of Technical Education, Brenda faced numerous challenges. However, she did not let her difficulties faze her, as she eventually overcame them and charted her own path. Brenda has become a firm believer that education is for life, and strongly advocates continuous learning regardless of age or background.  
Janet Loh After retiring from a multinational corporation at 62, Janet continued to pursue her interests and still leads a fulfilling life today. She completed courses on caregiving, dementia care, and infant care to better care for her loved ones. Additionally, with the skills and knowledge she gained from volunteering overseas in the past, Janet now puts them to good use volunteering at her Residents' Committee to serve her neighbourhood.  
John Leong As a ceramic artist, John enjoys the process of working with clay and exploring different forms and glazes. He draws inspiration from nature and the environment, which has led him to develop a particular fondness for simple forms that convey a sense of stability and calm. His works centre around the relationship between man and his natural environment, Singaporean themes, as well as contemporary issues like sustainability, social diversity, and interpersonal relationships.  
See Chak Wah Chak Wah embodies what it means to be an active learner, having completed educational programmes in disciplines spanning International Business, to Community and Social Services, and even Gerontology, in both local and international institutions. He has also contributed immensely to the community by volunteering with various organisations like RSVP Singapore, the Tsao Foundation, Volunteer Guitar Connection, and Senja-Cashew Community Club.  
Yao Shih Lien Shih Lien started his journey of growing lotuses and waterlilies more than 10 years ago. His extensive knowledge enables him to help others care for their lotuses and waterlilies, which has led to him being affectionately known as 'Dr Lotus'. Shih Lien honed his expertise by not only learning from other experienced growers, but doing his own research as well. Shih Lien is so well-versed in lotuses and waterlilies that he has been asked by schools, gardens, and even temples to assist them in designing their lotus and waterlily ponds. 
Unsure how to register for our programme? 
Refer to these guides for more information. 
Please note the following: 
All participants are required to register for a ticket. Each ticket admits 1 person only. Please present your ticket when you enter the library and the event venue. 
Arrive 10 mins before the session commences. Seats of late attendees may be given to those in the waitlist. 

NLB reserves the right to deny entry to participants who do not abide by the ground rules. 
Please note that photos and/or videos of this programme and its participants may be taken.