Borrow a musician, craftsman and natural history curator and uncover their stories!
About this event
About the Programme/Event
Read! Fest 2021 brings together a musician, craftsman and natural history curator with penchants for reinvention in this digital "Human Library". Intimate and illuminating in equal parts, this fresh format deconstructs the traditional library experience and allows participants to enjoy personalised conversations with the featured speakers.
About the Speakers
Randolf Arriola is a Singaporean musician of International acclaim with over 30 years of professional experience in performance, recordings, production, broadcast and technology. Among his multi faceted talents is his specialty in Live Looping, a unique music-making and performance concept and method where he creates and processes loops of sound live without the use of any prerecorded material, using his voice and guitar and layers them into fractals of improvisations that build, deconstruct and evolve into intricate soundscapes of improvisations morphing into compositions aptly described as a musical form of Origami.
Marcus Wang, Smoke's creative director and co-founder, designs and makes unique pieces of furniture in-house. Utilising the ancient sugi-ban technique, he uses an open flame to torch the surface of a solid piece of wood, creating a textured, black look. With more than two decades of experience working with wood and learning the smoking technique himself, he spreads the message of sustainability by sourcing for fallen, discarded trees to create his one of a kind pieces.
Marcus Chua is a curator of the mammals and birds collection at the Lee Kong Chian National History Museum. Seeking answers to nature's mystery has guided his calling to salvage roadkill bats for research to salvaging the carcusses of sperm whales and dolphins. 
Title Tie-Up
This programme is inspired by Hard at Work, a featured title of Read! Fest 2021. Borrow the title here
For other programmes related to this title, visit go.gov.sg/hardwork
For the full listing of Read! Fest programmes, visit go.gov.sg/readfest21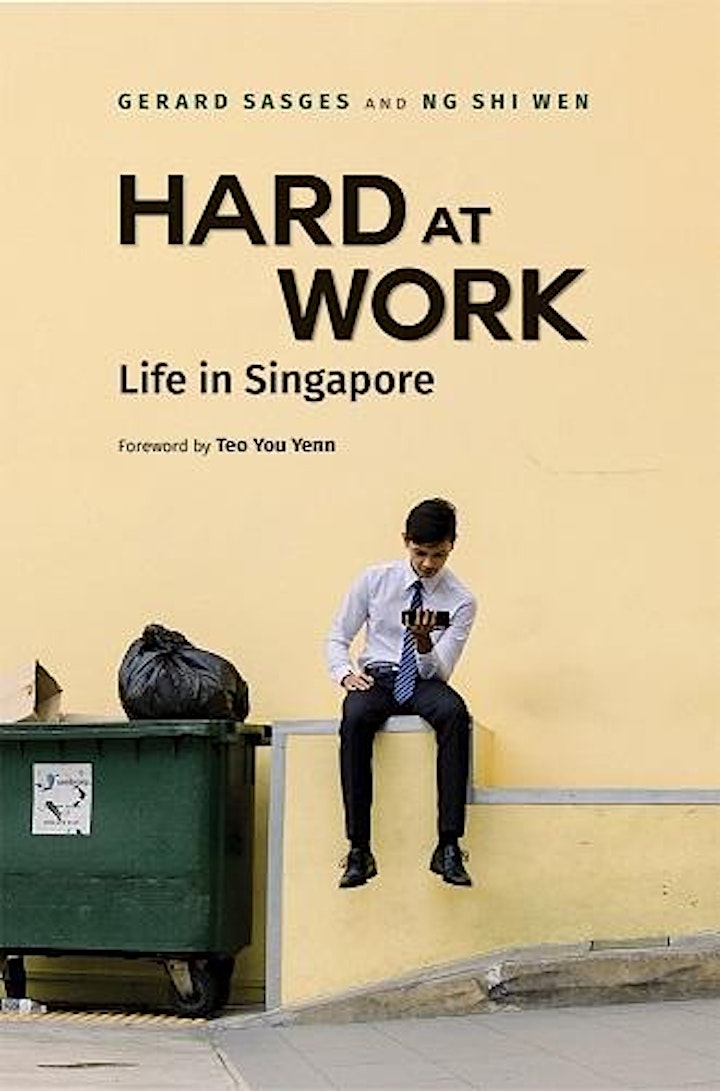 About Read! Fest
Read! Fest 2021 invites you on a forward-looking journey of self-discovery. With the theme of Reboot, take a moment to re-examine and refresh your lenses on day-to-day aspects that shape our lives.
Anchored by 12 key books and topics, Read! Fest will host over 60 programmes – from talks by world-renowned authors to workshops and experiences – each curated to immerse you in a world of thoughtful ideas for our time.
From myths and minimalism to work and womanhood, stretch out to explore new worlds and perspectives. Where will you find yourself?
For more info, visit go.gov.sg/nrm-readfest21.
 Online Programme/Event Administrative Information
This programme is conducted entirely online. You may access Zoom via the app or using a web browser.
Please ensure that you enter a valid email address as you will receive an email with the link to the online programme/event near the day of the programme/event.
The link of the programme should not be shared with others.
Do ensure you have a strong internet connection. Using your mobile data is not recommended.
The National Library Board, Singapore (NLB) reserves the right in its absolute discretion to disqualify or refuse admission to any registrant without any reason and notice.
Organiser of Human Library Reinvented | Read! Fest
The National Library Board (NLB) manages a network of 27 public libraries, the National Library and the National Archives of Singapore. NLB promotes reading, learning and information literacy by providing a trusted, accessible and globally-connected library and information service through the National Library and a comprehensive network of Public Libraries.