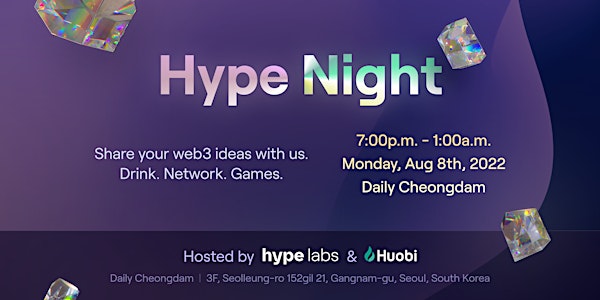 Hype Night—ONLY 25 spots left! [ Huobi | Crypto.com | Rakuten | Animoca ]
Hype Night is a private party hosted by Hype Labs & Huobi. Come and share your web3 ideas with us. Drink, network, win prizes, and be merry!
When and where
Location
데일리청담 (Daily Cheongdahm) Seolleung-ro 152-gil, 21 #3F Gangnam-gu, Seoul 06016 Korea, Republic of
About this event
Hype Night is a social gathering and networking event, taking place during Korea Blockchain Week (KBW). Hosted and organized by Hype Labs & Huobi, the event will feature a chance for attendees to connect with investors, major web3 players, crypto OGs, and even K-pop stars! Join us as we start our web3 journey!
Hype Night is an invite ONLY event. Those in Hype Labs partner network can enter their promo code to RSVP. Everyone else must register to apply for an invitation. Hype Labs will review your information and will email your invite separately. Registering doesn't guarantee that you will be able to attend the event. We reserve the right to choose attendees for this event.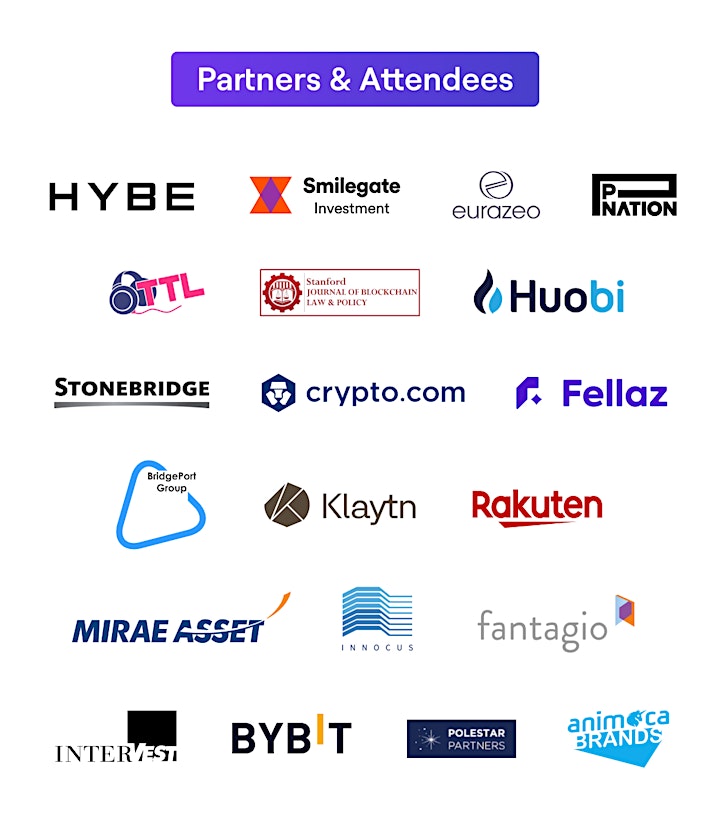 For more information about Hype Labs visit our website, hypelabs.com. For more on Huobi, visit huobi.com.