Description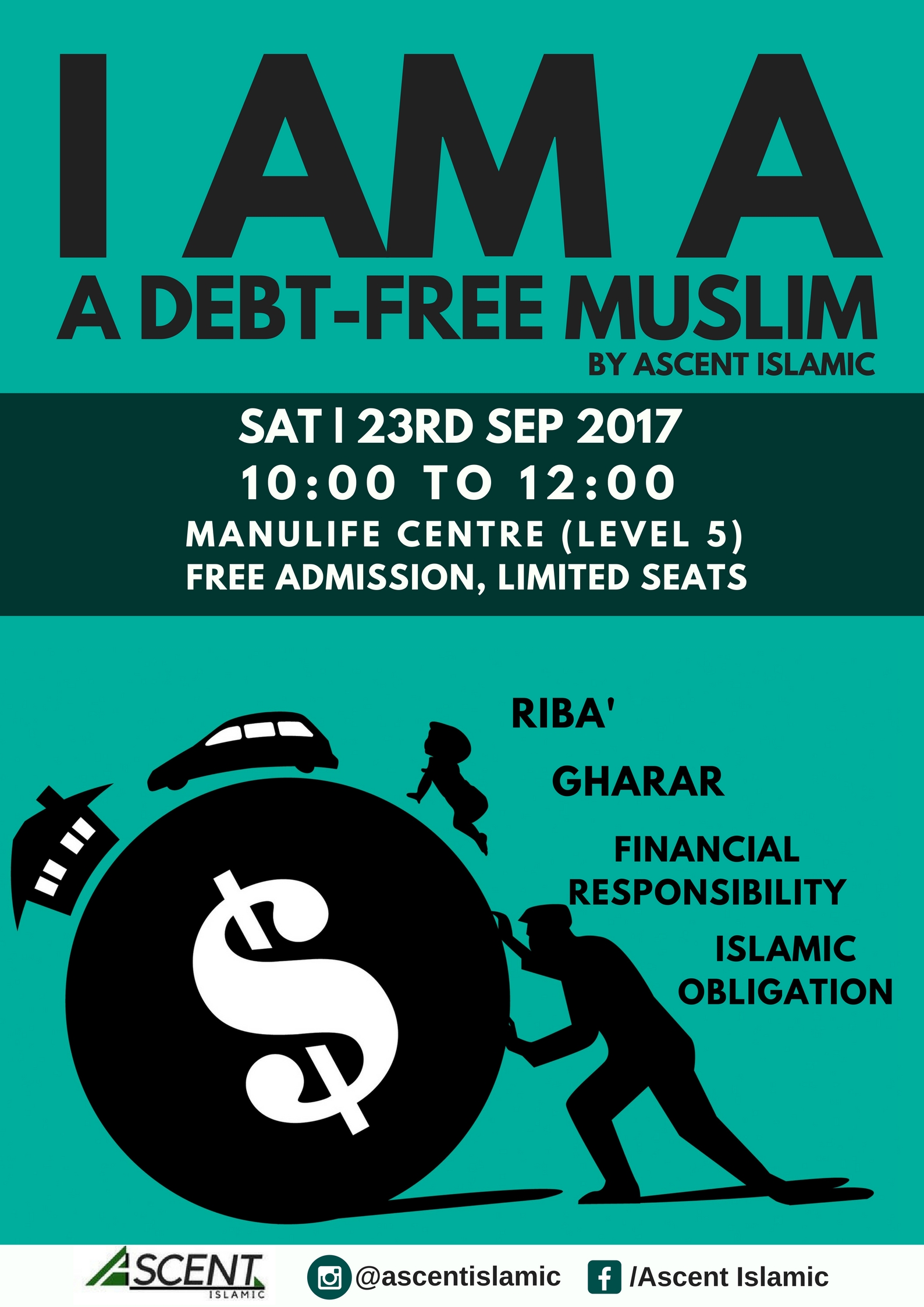 This seminar is a 2-hour introduction on how to be debt-free in Singapore.
Our consultants will discuss and share beneficial knowledge and insightful tips on the various Shariah-compliant methods as well as solutions with regards to debt management.
You will learn more about
Riba'
and
Gharar
aside from gaining more information about the various
Financial Responsibilities
and also
Islamic Obligations
required of a Muslim.
Feel free to enquire with our consultants with regards to common misconceptions or even any issues you are concerned with. Our professional consultants will be there to provide their utmost attention and assistance.
SEATS FILLING UP FAST!
www.ascentislamic.com