面向8-14岁的学生,【我爱秀】一个为演出而孵化形成的演艺创作营。For 8-14 years old student,【I Show】is a Creative Arts Performing Camp specially crafted solely for trainees
About this event
面向8-14岁的学生,【我爱秀】一个为演出而孵化形成的演艺创作营。
由南洋文化教育协办,在新加坡莱福士音乐学院学歌唱,学舞蹈,学演艺,体验不同乐器! 秀才华,秀创意,让您的孩子在我们专业导师团的悉心指导下秀出无限的可能!
建立自信,培养才华,开发创意思维,让我们携手寻找属于孩子的艺术殿堂,让他们在舞台上大放光彩!
For 8-14 years old student,【I Show】is a Creative Arts Performing Camp specially crafted solely for trainees to perform.
Co organize by Nanyang Cultural & Edu Hub, let your child learn to sing, dance, act, and play musical instruments in Singapore Raffles Music College.
Our young and professional trainers will help them affirm their interests and future development path.
Let your child be part of the creation/preparation of a show and show off their unlimited potential on stage and camera!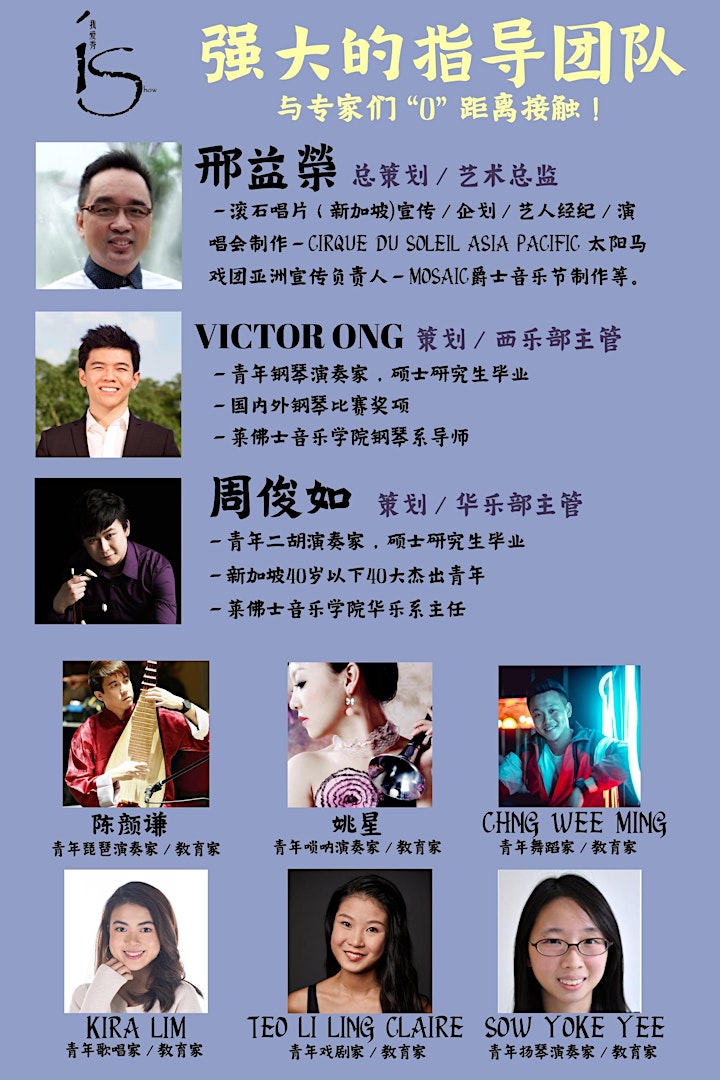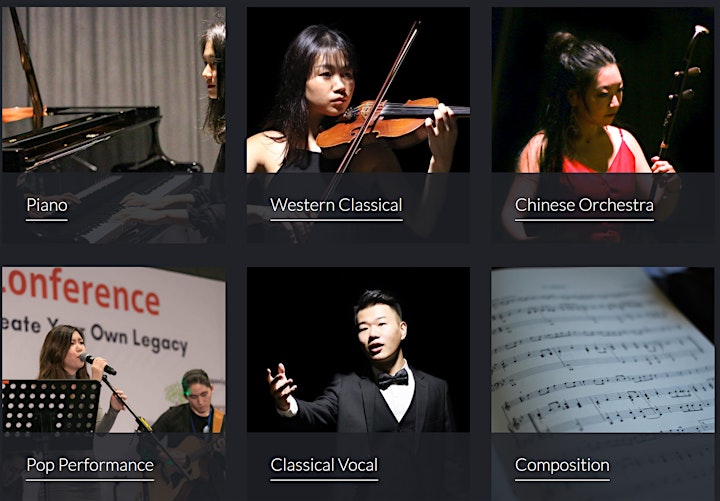 【我爱秀】演艺创作营包含了 |【I Show】consists of:
- 歌唱培训 | Basic Vocal Training
- 舞蹈培训 | Basic Dance Training
- 演艺/主持培训 | Basic Acting/Emcee Training
- 乐器体验 | Introduction to Musical Instruments
- 节目策划与演出 | Show Production/Performance

【我爱秀】演艺创作营学子将获得 【I Show】Creative Arts Performance Camp Fees:
- 演艺创作营 T 恤 | Camp T-shirt
- 参加证书| Certificate of Participation
- 导师初步鉴定点评 | Preliminary Trainers' Appraisal
- 演艺创作营花絮与演出视频 | Montage and Show recording link
- 参加直播节目的机会 | Bonus: Opportunity to participate in Webcast Program
- 12月7号至11号的来回接送 | Two way transportation on 7th to 11th Dec
- 12月7号至11号的午餐 | Lunch provided from 7th to 11th Dec
-----------------------------------------------------------------------------------
Register from below link:
https://www.cognitoforms.com/NANYANGCULTURALEDUHUB/IShowParticipantRegisterForm?fbclid=IwAR2TKBvRpyAjCyqeJKE5e_1nha66YFLCFPdSQ2S4JE7oJ82q_fmtkcn7ZLk
更多活动细节请询问 | Enquiry for more details on the event:
Office: +65 66815594
Enquiries(Whatsapp/Text): Claire +65 81896461 | Kevin : +65 91849104
微信 | WeChat:NanyangSG65