Description
In life we are not given a manual to guide us step by step, we are not born to know straight away who we are, and what we are to become in the future. All of us are on a journey to know ourselves, find our purpose in life, and unfortunate to say some just give up before they've found the answer.
Life is made up of a bunch of failures and very limited opportunities for success, and the question is not how do I become successful in the game of LIFE, the question is
what do you do when you fail?
what do you do when you fall?
Camp Out - Knowing Yourself, Finding Confidence,
a fun filled camp where you will be able to experience life at it's fullest through fun outdoor team building activities and motivational talks to know who you are and your purpose in life, in time finding your confidence to face the challenges in life. You will also learn the skill to work with others as a team and not alone, as "no man is an island" in this world we live in.
JOIN US NOW! --> Tickets includes a special Goodie Bag.
**To note:
This is an active camp for youths ages 9 - 18, it will be FUN, WILD and most of all full of VALUE!
There is a posibility to get WET!
在生活中,我们没有一本说明书来指引我们的脚步,我们也不可能一出生就知道自己是谁,我们在未来究竟会成为一位怎样的人。我们每个人都在一趟找寻自我的旅途中,寻找我们的人生目标,但是很不幸地有些人在还未找到答案之前就选择了放弃。
人生就是由一连串的失败、挫折所构成的。虽然成功的机率很小,但是问题不是我们如何在这场人生的游戏里脱颖而出,问题是
在你失败的时候,你怎么去应付?
在你遇到挫折的时候,你又做了什么?
Camp Out - 认识你自己,寻找自信心,
在这场营会里,你可以通过有趣刺激的户外游戏,以及激励讲座来认识你自己和寻找你人生的目标,从而也能够找回你的自信心以便能够面对生活中的挑战。此外,没有人能孤独地生活,所以在这个营会里,你也能够学习到如何与人交际和跟其他人一起合作来达到目标。
快来加入我们吧 --> 报名费包括了一份神秘礼物。
**备注: 这是一个主办给9-18岁青少年的营会。当然也肯定是刺激、好玩、难忘和非常值得的一场营会!
还有还有,你也有可能会被弄湿哦!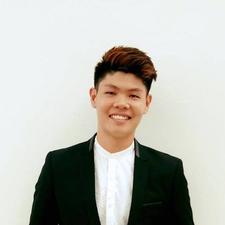 "Confidence is not something you are gifted with. Confidence is something you acquire in life through Failures and Mistakes." - James Chin, Camp Out Trainer
Personal Coach, Entrepreneur and a Motivational Speaker.
Envisioning to see a future where youths of today are LEADERS of tomorrow.
---
FAQs
Are there ID or minimum age requirements to enter the event?
This active camp is for youths ages 9 - 18.
What are my transportation options for getting to and from the event?
Transporation to and back from the event are self-prepared. No transportation will be provided by the organiser.
What am I required to bring into the event?
Notebook, water, toiletries and some personal medicine (if needed)
Remember to also bring more clothes, as this is a 2 Day 1 Night camp, and you may(WILL) get wet.
What's the refund policy?
This is a no refund, no exchange policy camp.
Do I have to bring my printed ticket to the event?
Yes, you have to. The ticket will be used to exchange for your camp pass, and a goodie bag.
Is it ok if the name on my ticket or registration doesn't match the person who attends?
No. The name on the ticket or registration must match the person who attends.
How can I contact the organiser with any questions?
You can contact the organiser through E-mail: jameschin465@gmail.com
or PM the Facebook Page : http://bit.ly/jameschin