Watch Our Client Testimonials Video Below
About this event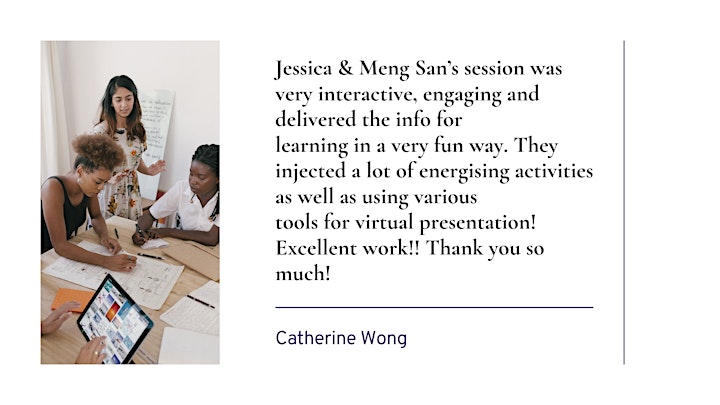 In this full day, fully virtual workshop, trainers and others will gain practical, immediately applicable techniques to make their virtual workshops highly engaging, active and effective. Based on the science of how people learn and designed specifically for virtual training, this hands-on program will build confidence and transfer best practices to learners.
The program will cover areas that all presenters, virtual trainers, coaches and educators must master to deliver learning that matters.
So it's official: Virtual Learning is the Way to Go.
Virtual presenting & training are both an art & science. To engage and deliver real learning via a screen – to any number of people, who may be physically separated by thousands of kilometers and multiple time zones – can be a daunting task. Fortunately the skills involved are learnable and there are proven techniques that can help keep participant attention and energy high.
Virtual icebreakers and energizers are multifaceted tools that presenters & educators can use to bridge the gap and make synchronous presenting & training robust, cohesive and effective. Used as part of a delivery strategy and designed to assist in accomplishing learning objectives, they are powerful and effective enhancers in any presenting & learning environment, especially online.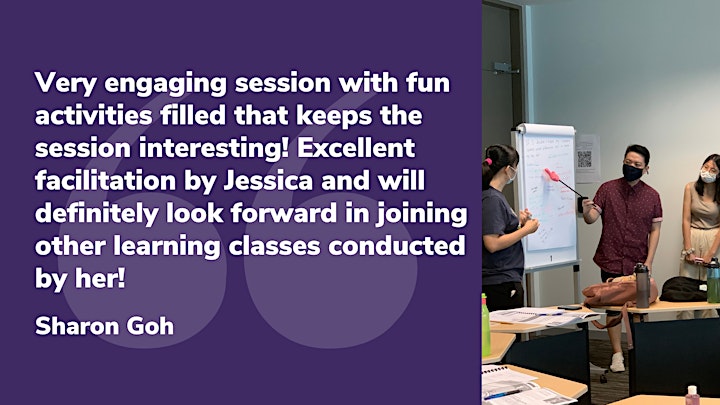 But how do you get a virtual room of strangers to quickly get comfortable with each other?
How do you set the tone so they learn in a cohesive and relaxed manner?
How do you sense your audience's or learners' energy levels dipping when they're not physically present in your space?
When do you up the energy level in your virtual presentation or workshop to invigorate learners?
How does the human brain engage with technology?
How do you determine which techniques to use for audience/learner engagement?
In this full day session, we'll explore at least 12 fun, engaging icebreakers & energizers that will help raise your virtual engagement and connection with your audience or learners.
This will increase retention and reduce Zoom fatigue.
Many presentations and learning sessions begin with an icebreaker. While it's great practice to carry this into virtual sessions, there are significant delivery differences you must be alert to, and skills you must master. When carefully crafted and well facilitated, icebreakers & energizers can transform a session. It sets an optimal climate for an entire virtual, synchronous presentation or workshop.
You'll pick up at least 12 awesome icebreakers and energizers – many of which you'll experience first hand. We'll explore systematic techniques to match suitable icebreakers to desired outcomes. You'll get your audience & learners laughing & moving – yes, even in a virtual environment! You'll be able to engage, energize and wake up your audience. You'll improve Zoom breakout room teamwork, reduce learning stress and engage the learning brain.
This is an active, hands-on session. You'll get to use, test and experiment with some of the most exciting and effective icebreakers & energizers around. Together with session peers, you'll use and tweak them, so you may determine how you can best adapt them for your presentations or learning deliveries. And you'll have loads of fun!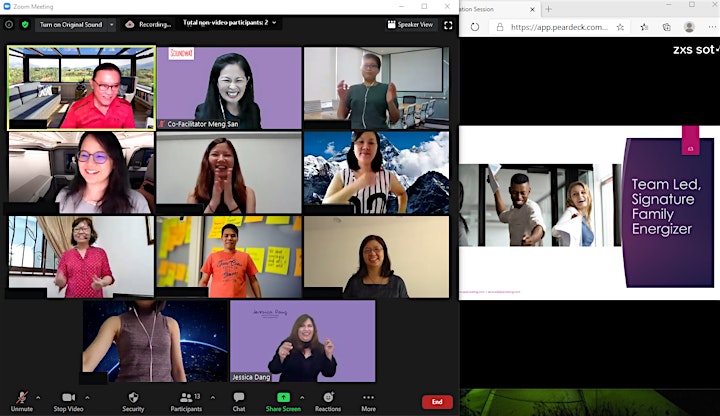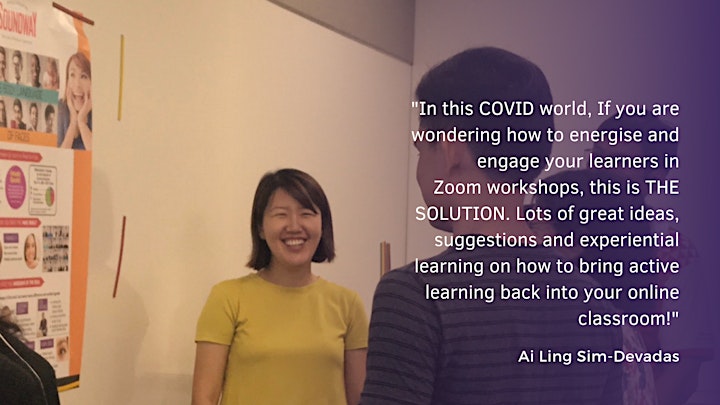 Unique to this Workshop:
Step-by-Step Processes: You'll learn to use the best icebreakers and energizers in a
systematic manner, so you're ready to roll them out in your virtual learning programs
or presentations.
Collaborative Learning: You'll work in groups to quickly and effectively put what you learn into immediate practice.
Learn Like You'll Teach: This program is designed to deliver learning & techniques just like you will, once you've mastered the techniques.
Access to Jessica Dang's Technology & The Learning Brain videos and resources.
Interactive, Hands-On, Fun, Multi-Modal Learning: You'll learn through practical applications, video, games and more.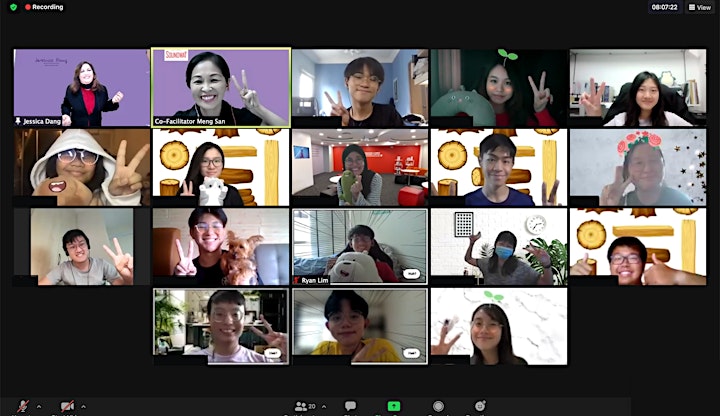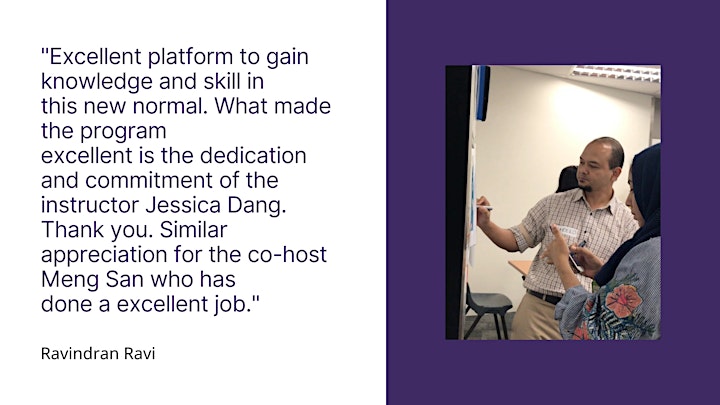 Learning Objectives:
By the end of this session, participants will be able to:
Explain why you should use icebreakers & energizers.
Discover & explore 12 exciting icebreakers & energizers.
Understand The Neuroscience of Attention (Getting & keeping audience/learner focus).
Understand the impact of Technology on the Learning Brain.
Apply Purpose Setting: Choosing Icebreakers and energizers to meet objectives.
Use The 7 Steps for Clarity to give clear, simple & effective instructions.
Discover creative uses of icebreakers & energizers in presentations & instructional design.
Rate your icebreakers & energizers using Jessica Dang's 7-Star Icebreaker Grader System™️
Use the Icebreaker & Energizer Design Sheet™️ template to track and build your collection.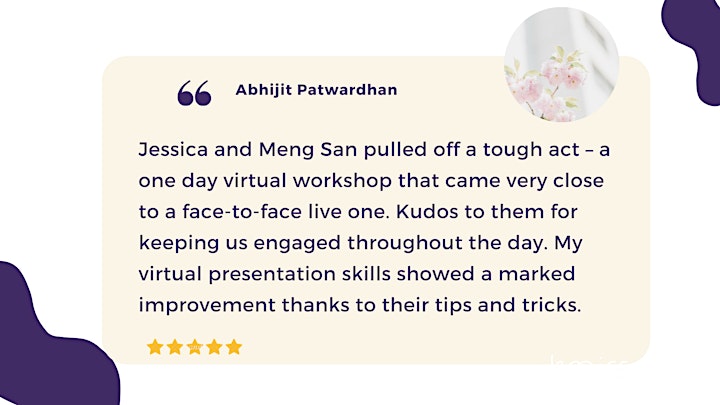 About Your Master Facilitator
Jessica Dang has developed and delivered bestselling face-to-face; virtual and learning programs internationally. She was instrumental in building the largest 'hands-on' education company in Asia. Additionally, she has conceptualized and built leading education businesses, learning tools; software for clients. An innovative educator, Jessica has also developed and managed large scale, multi-location learning events and outreach programs for leading international organizations. She brings her super fun, trademark chaos & mayhem learning technique to all her programs.
Jessica is a practicing Workplace Learning Specialist, Specialist Adult Educator, Executive; Team Coach, business strategist and author. She helps organizations build their learning systems, structures and content. Jessica was a top ranked educator at leading adult education organizations, having delivered hundreds of both face-to-face and virtual workshops. Her virtual workshops were ranked #1, #2 and #3 among all virtual programs at the leading adult education organization. Jessica also works with C-suite executives and teams to achieve their personal & career goals, and helps companies design business; learning systems. Jessica consults extensively for a major division of the Singapore government.
Jessica's Microlearning Kit and Happiness Kit has been downloaded thousands of times by learning practitioners and individuals worldwide. Her free Happy Red Dot workshops on happiness; resilience have been attended by thousands of people. She wrote popular columns in the leading local newspaper, a popular parenting magazine and a highly respected HR journal. Over 350 000 children, young adults, parents, educators, executives, and other adults have attended Jessica's programs. She is actively involved in community service projects and welcomes the opportunity to contribute her time and skills for worthy causes.
Jessica's Qualifications Include:
Certified Workplace Learning Specialist (CWLS)
Certified Marshall Goldsmith Executive & Team Coach
Diploma in Adult and Continuing Education (DACE – eLearning Elective)
Advanced Certificate in Training and Assessment (ACTA)
Clients Include: