ICF 12 Weeks Global Team Leadership Coaching Certification 70HR ACSTH (PCC)
ICF Accredited12 Weeks Global Team Leadership Coaching (TLC) Certification 70HR ACSTH (PCC). For better teams and leaders
About this event
Team Leadership Coaching (TLC) Certification Program
For better teams and leadership development
Global Live Online Training (12 Weeks):
23 Sept – 16 Dec 2021, Thursdays
20:00 - 23:00 (GMT +8)
The Team Leadership Coaching Certification Program (TLC) is for leaders, managers, and business owners looking to be professionally certified as coaches with specialisation in developing peak performance and results for their clients and team. What sets good to great leaders apart is their ability to replicate results and build performing teams. In this program, we also explore how to create sustained momentum and drive in times uncertain to achieve results. You will also learn the strategies, deep domain knowledge, and tools required to create peak state and results-driven coaching for your clients.
Leaders face an increasingly complex multitude of challenges, they will need to develop and enhance communication, interpersonal, emotional intelligence skills to lead teams. We will address the challenges in 3 layers, 1) leader and team, 2) leader and organization, and 3) leader and ecosystem. We will study the decision-making process of individuals and organisations and external agencies and understand how these play a part in creating powerful coaching conversations.
In the program, we will also study the levels of leadership and dealing with board of directors coaching, senior leadership, middle leaders, and talent development. Team Leadership Coaching is highly sought after by individuals who are in leadership positions or preparing to helm leadership positions, including entrepreneurs, students, leaders, and educators. It is also sought after to grow groups into high performing teams. Enabling coaches to identify and create results for their clients.
We believe that Team Leadership Coaching is the coaching training for leaders by leaders to equip and empower leaders in corporates, organisations or government. Results begin with Coaching.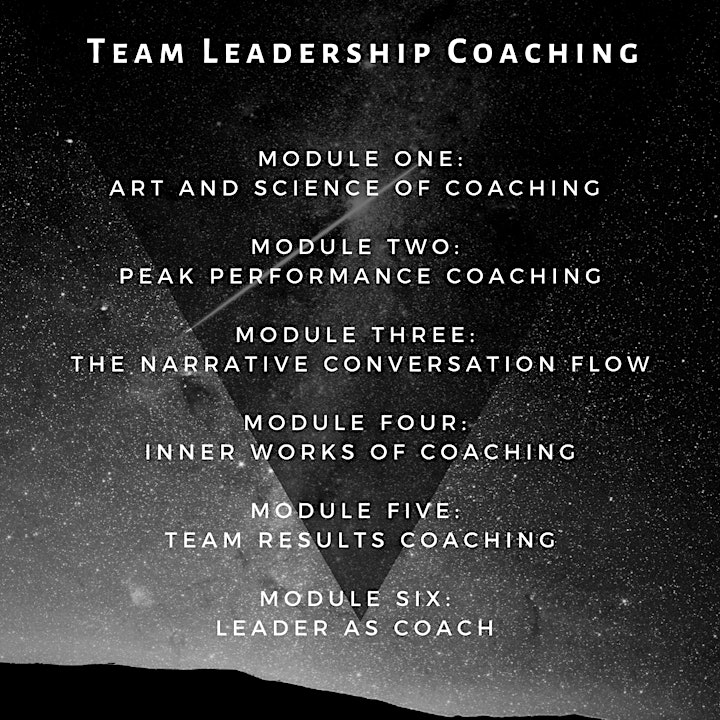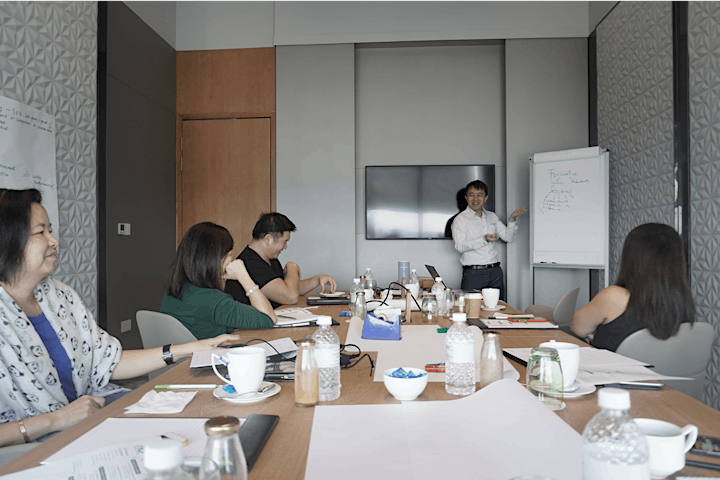 Value of Team Leadership Coaching
1. Leadership Excellence
As leaders of organizations or businesses, we are called to lead teams and ourselves; the results of the progress and outcome will determine our effectiveness in leadership. Leadership Coaching is a collaborative, individualized relationship between the Coach and the Client, co-creating solutions to produce results for the organization or business. Coaching is a powerful tool in empowering the leader with the skills to create growth and transformation for the individual, team, and organization.
2. Executive and Team Coaching Process and Journey
Learn how to Coach Executive Leadership and Teams through the Performance Coaching Approach. Learn the 8 core competencies of ICF and apply it in your coaching. Discover the coaching methodologies, frameworks, and systems to create a powerful coaching session that is productive and replicable for your team and clients.
3. Professional Coaching Standards and Ethics
The certification program follows the ethics and professional guidelines established by ICF. The modules are designed as a systematic approach with active and blended learning to empower you to become a professionally certified Coach.
4. Grow Your Leadership And Coaching Competencies
As you progress on your journey to becoming a certified coach, you will gain deeper awareness and clarity of your leadership and coaching philosophy. We use the 3 'A's approach to help you gain depth of coaching competencies. 1) Awareness – creating awareness in self and coachee, 2) Adapt – creating shift in beliefs to adapt new solutions, 3) Assess – measure the results and accountability of progress.
5. Develop The Coach Within You
Coaching is all about the client. Being a certified coach in an organization or as your own business with real paying clients, we will continue to improve our skills and enhance our knowledge in the field of coaching. We have regular coaching huddles for skilling and sharing the lessons learned and best practices around the world. Our clients matter. Develop the Coach within you today.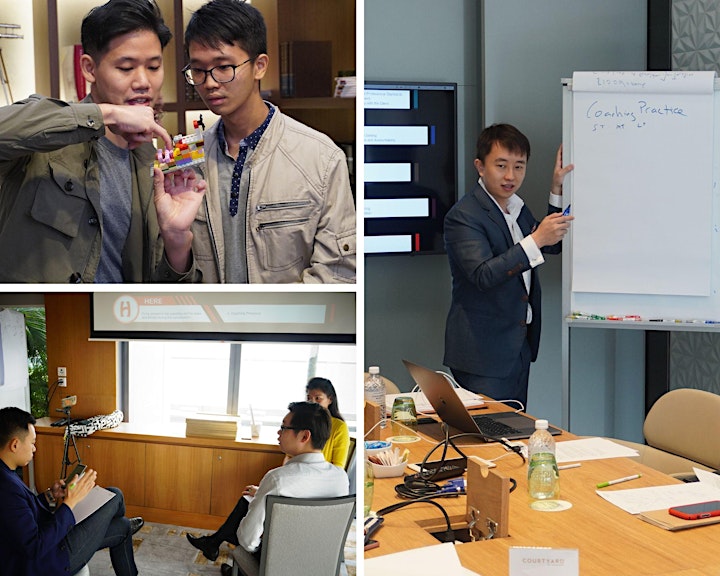 Coaching Changes Lives Advantage
To ensure that all objectives of the course match yours, Coaching Changes Lives' programs are developed after intensive and extensive research within the industry. The programs focus on your immediate working issues to ensure that you are able to apply and deliver immediate results in real work situations. Application and implementation of industry knowledge and experience are the drivers for our course design, not theoretical academic lectures. The training focuses on practical interactive learning tools and techniques including case studies, group discussions, scenarios, simulations, practical exercises, and knowledge assessments during the course. Invest a small amount of your time to prepare before attending the course to ensure maximum learning.
Tesimonials
Jedi got my full attention within the first 3 minutes I met him. He is an artist using language to get X-ray insight in people. He strips opinions, insights, positions from the person in front of him and very quickly pulls out the essence of the message the person wants to express, even better than the person him or herself could formulate. I noticed this by how we entered a complex debate with 2 opposing parties and where he naturally was able to facilitate a discussion where both parties were desiring to come together to reach that joint closure that he immediately saw. I value this ability to help get clarity in myself and in others. The fun part? He does it in ways that you cannot imagine.
Johnny Browaeys
Business Development Strategist, Shanghai
Jedi's exponential coaching capabilities were recognized at the World HRD Congress very recently where he was ranked amongst the Top 100 Coaches globally. Jedi's professional development, learning, and coaching practice amalgamates the wisdom of various coaching best practices. Highly pragmatic, practical, and well-balanced. You will be amazed with the seismic shift he is able to bring to your learning perspective. I am of the opinion that any forward looking organization or executives who have the fortune to attract him into their learning journey will henceforth be well compensated for so doing
Roland Yap
C-Suite and Executive Coach, Senior Advisor on Corporate Strategy and Govt Relations
Enjoyed the lesson that Jedi provided. He is very knowledgeable and more importantly came across as a patient and insightful teacher. Truly showed the value of coaching and he relentless drive to nurture the nascent group of coaches in Singapore is impressive and much to be appreciated for.
Ignatius Goh
Managing Partner at Beyond and Search
Coaching truly creates breakthrough for people. Being a coach, I have seen many clients from various countries around the world. Understanding the coaching tools and how to judiciously apply them in various situation is important. I thoroughly enjoyed the coaching journey and I am expectant that you will experience great value from the program.
Louise Jane
Professional Results Coach, England
I had the opportunity to be mentored and coached by Jedidiah "Jedi" recently. I must say that he is a master par excellence. Jedi has a brilliant way of helping people learn and discover latent/hidden insights and treasures about themselves. I am personally awestruck with the precision with which he has helped me navigate my rediscovery of myself which is truly transformational. I feel am lucky to be mentored and coached by Jedi in my journey towards Mastery in Coaching.
Johnny K Joseph
Professional Results Coach, India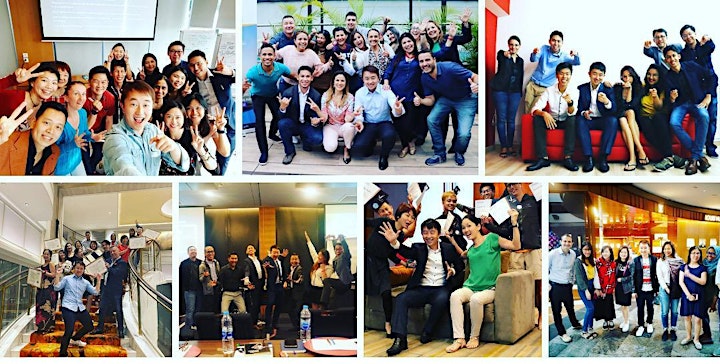 Your Lead Master Certified Coach Trainer
The program will be led by ICF Master Certified Coach (MCC), Jedidiah Alex Koh with a team of  Coaching Specialists to enable you to achieve your credentialing. He has recently been awarded top 101 Global Coaching Leaders at the World Coaching Congress 2020 and is also featured in Forbes Coach Council.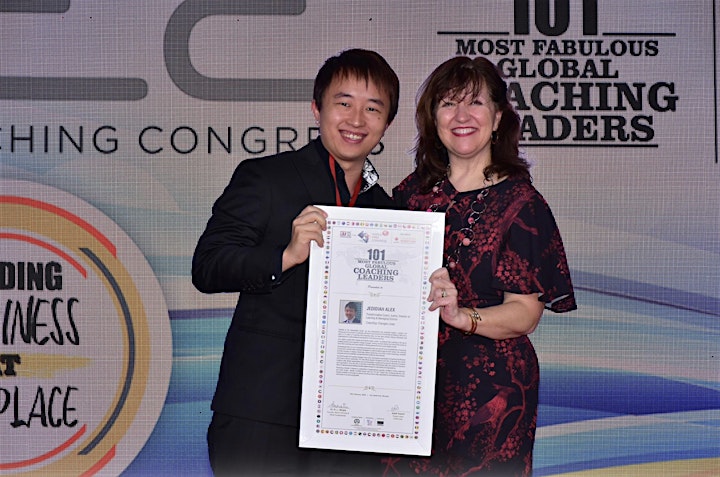 Jedidiah is the Exponential Coach. He has empowered and equipped leaders, coaches and influencers from across 5 continents with the Art and Science of Conversational Mastery. He is the founder of Coaching Changes lives International with presences in the USA, Latin America, and Asia, focusing on cross-cultural diversity and leadership in a VUCA world. With over a span of 13 years of coaching and impacting lives, he has been actively helping individuals and organizations to build resilience and tenacity for the future economy. 
As a highly sought-after result and transformation coach. He believes that coaching is the key to creating positive and impactful change in people. Having coached clients from around the world, he found that coaching was a key enabler in driving peak performance and creating results. Being a mentor coach to coaches around the world, he constantly seeks to improve his coaching practice and founded The Coach Advantage (a network for coaches to meetup and share best practices) to help connect coaches and empower people. 
He developed the C.O.A.C.H coaching framework build upon the ICF core competencies of coaching to empower coaches with coaching strategies to create breakthroughs for their clients. His coaching process focuses on helping clients gain deeper awareness and clarity, create solutions, establish progress and accountability, and generate the results the client desires. His experience in both the public and private sectors has helped him impact clients across various industries.
https://www.linkedin.com/in/jedidiahalex/
Your Investment
Early Bird Special (Ends on 31st August 2021): USD 2,651
Individual Pricing Single Course: USD 2,850 (Includes 10 Hours of Mentor Coaching)
-------------
Corporate Package: contact us at info@coachingchangeslives.com
* Contact via email or whatsapp for nett price fees as reflected without ticketing fees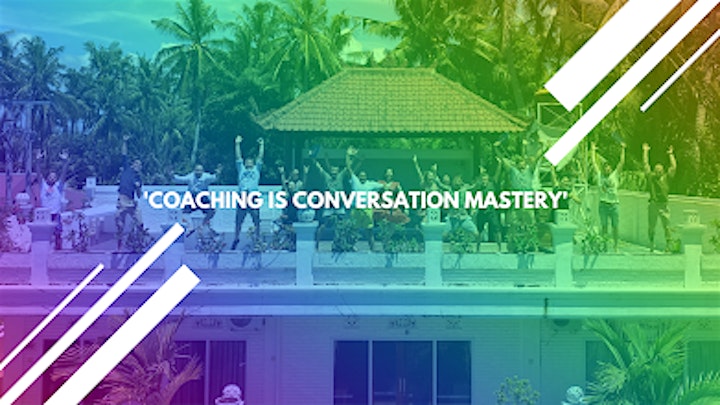 Our Other Coach Programs (ACSTH/ACTP/CCE for your ICF Credentialing) 
1) Coaching Intelligence Mastery Certification (150 Hr ACTP) PCC -> MCC Program
2) Mastery In Coaching Certification (70 Hr ACSTH)
3) Team Leadership Coaching Certification (70 Hr ACSTH) 
4) NLP Practitioner Coaching Certification (120 Hr CCE)
5) Leadership Executive Coaching (24 Hr CCE)
6) Exponential Career Coaching (24 Hr CCE)
7)Professional Public Speaking Practitioner (20 Hr CCE)
8) Coaching to Transform Lives (10 Hr CCE)
Enquiries
For Enquiries, contact the following channels,
email: coach@coachingchangeslives.com
WhatsApp: +65 87923402
For Trainings in other Cities and for more information & Registrations visit:
Or email us at coach@coachingchangeslives.com
We look forward to serving you. #CoachingChangesLives