ICF Mastery in Coaching Certification 70HR ACSTH (Singapore)
Description
ICF Approved 70 Hours Approved Coach Specific Training Hours (ACSTH):
Mastery in Coaching Coaching Certification
Our Upcoming Run: 4 Days Live 30 Nov, 1 Dec, 7 Dec, 8 Dec 2019 (Singapore )
The Mastery in Coaching Certification Program (MIC) an internationally certified program and approved by International Coach Federation (ICF). It is for individuals looking to be professionally certified as coaches. MIC lays the foundation for coaching practice and the coaches' journey as a professional coach. Coaching is not bounded by age, industry or culture. Coaching is about help others through a thought-provoking and creative process to co-create solutions that generate progress and growth. In MIC, you learn the coaching core competencies, managing progress, regulating state changes, coaching strategies and coaching tools to help you begin your journey as a coach.
Today, many people are challenged in a whole array of areas ranging emotionally, mentally, physically and spiritually. The coach is there to help bring clarity, expand awareness and develop actionable steps with the client to achieve results. Coaching is not mentoring; to be a mentor you need to be an expert in the field of study but as a coach you are a process expert in helping people from across industries to unravel problems and generate positive solutions.
MIC is the key enablement for coaches to create positive results for clients. Coaching is the most powerful tool that can help create change in your client's life and business. Make a difference today, be a Coach.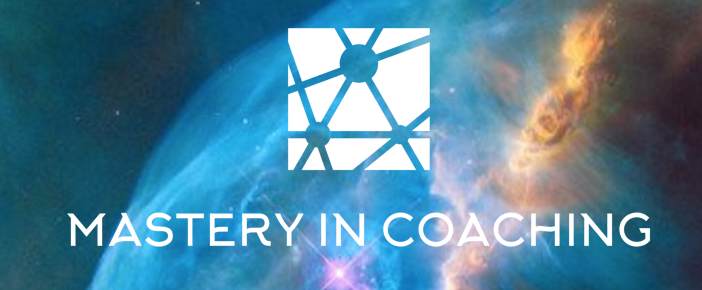 Program Overview
The Mastery in Coaching Certification program is a 70 Hour Approved Coach Specific Training program conducted over 11 modules through face-to-face training or online synchronous and asynchronous training and coaching. English will be the main mode of delivery (unless otherwise stated). Our focus is in creating results for our coaches, and the training follows the ICF core competency and professional standards. The modules will be delivered through active learning, with theories, demonstrations, practice, reflections and case studies. The program is hands on, direct feedback and application of theories to integrate learnings deeply.

The programme will cover:
Pre-study learning and reflection – 4 hours
Live Synchronous training (in-person or online) – 42 hours
Group Coaching Sessions (online) – 14 hours
'Real' life Coaching Sessions – 6 hours
Assessment and Evaluation – 4 hours
Total training hours = 70 Hours of Approved Coach Specific Training Hours (ACSTH)
Program Syllabus Outline
Module 1 – Meeting Coaching Ethical Guidelines & Professional Standards
Foundation of Coaching
Coaching vs Mentoring vs Therapy
Module 2 – Establish Coaching Agreement
The Value Of Agreement
Understanding the importance of expectations
Module 3 – Establish Trust and Intimacy
Language Patterns to Build Trust
Accelerate rapport building
Module 4 – Developing a Coaching Presence
Utilising humour in conversation
Being in the Now
Module 5 – Active Listening
Keys of effective listener
Listen beyond the words
Module 6 – Powerful Questioning
Metaphors in conversation
Powerful questioning techniques
Module 7 – Direct Communication and Feedback
Providing insightful feedback
Reframing techniques
Module 8 – Creating Awareness
Awareness building process
3 Dimensional forces
Module 9 – Designing Actions
7 strategies to designing actions
Brainstorming process
Module 10 – Planning and Goal Setting
Formulate goals that propels
Resources and resourcefulness
Module 11 – Managing Progress and Accountability
System for accountability and progress
Follow-through process
Bonus Module 1 : Neuroscience of Coaching
Benefits of neurosciences in coaching
Applied neuroscience in goal setting
Bonus Module 2 : Becoming a Paid Coach
Building your coaching brand
Coaching Changes Lives Advantage
To ensure that all objectives of the course matches yours, Coaching Changes Lives' programs are developed after intensive and extensive research within the industry. The programs focus on your immediate working issues to ensure that you are able to apply and deliver immediate results in real work situations. Application and implementation of industry knowledge and experience are the drivers for our course design, not theoretical academic lectures. The training focuses on practical interactive learning tools and techniques including case studies, group discussions, scenarios, simulations, practical exercises and knowledge assessments during the course. Invest a small amount of your time to prepare before attending the course to ensure maximum learning.
Dates
Singapore LIVE 2019

Run 1: 30 November,1, 7,8 December 2019 (9am to 5pm)
Your Investment

MIC Certification + 10 Hour ACC Mentor Coaching: $2800 SGD

Bundle 1: MIC Certification + 10 Hour ACC Mentor Coaching + Public Speaking Success Coaching : $3300 SGD

Bundle 2: MIC Certification + 10 Hour ACC Mentor Coaching + NLP Practitioner Certification: $5700SGD

* Contact via email or whatsapp for nett price fees as reflected without ticketing fees
Enquiries

For Enquiries, contact the following channels,
email: coach@coachingchangeslives.com
whatsapp: +65 87923402
For Trainings in other Cities and for more information & Registrations visit:
Or email us at coach@coachingchangeslives.com
We look forward to serving you. #CoachingChangesLives