ICF MCC Mentor Coaching - Coaching Changes Lives Mentor Coaching Success
Coaching Changes Lives - MCC Mentor Coaching Success (10 Hours) ICF (International Coaching Federation) Updated 8 Core Competencies
About this event
MCC Mentor Coaching Success (10 Hours) by Coaching Changes Lives
With the ICF (International Coaching Federation) Updated 8 Core Competencies. 
The Coaching Changes Lives MCC Mentor Coaching Success is designed for individuals seeking to attain the ICF Master Certified Coach Accreditation.
This package fulfills the 10 Hour Mentor Coaching Prerequisite required for the ICF MCC Accreditation (3 Hours of 1-to-1 Mentor Coaching + 7 Hours Group Mentor Coaching)
Participants of our Mentor Coaching Package will be involved and engaged in the following
 1.) Discussion and Sharing of ICF updated core competencies
 2.) Review/Reflection of particpants' coaching sessions
 3.) Feedback of your coaching recording
 4.) QnA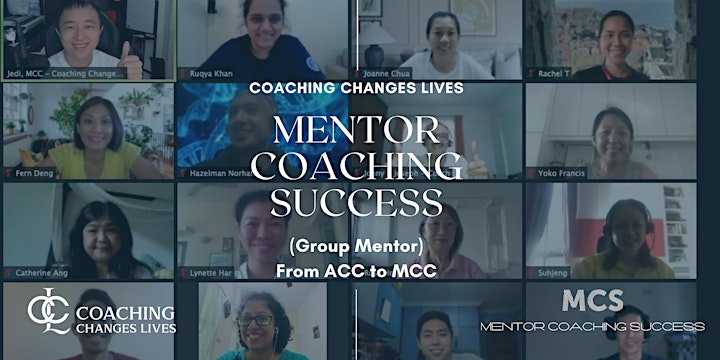 Program Overview
Group Coaching Sessions - 7 Hours
(Each month there will be a group session of 4 hours) 
Designed for maximum sharing, engagement, and reflection, the mentor coach will prepare the participants with the observational, listening, and conversational skills required for the standard of a Master Certified Coach through the holistic review of the updated 8 core competencies. Activities may include live coaching, sharing of experiences, discussions as well questions and answer sessions.
Individual Coaching Sessions - 3 Hours
The mentor coach will engage the participant in a one to one conversation to provide feedback and review on the participant's ability to fulfill the core competencies as well as to build on their strengths and weaknesses as a coach.
Note: Sessions will be hosted online via Zoom.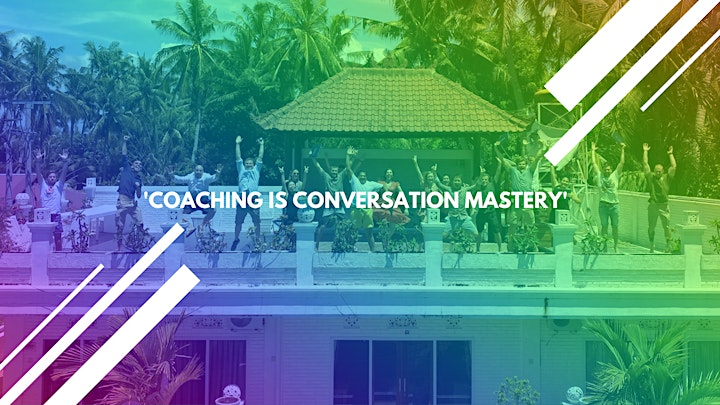 Coaching Changes Lives Advantage
To ensure that all objectives of the course match yours, Coaching Changes Lives' programs are developed after intensive and extensive research within the industry. The programs focus on your immediate working issues to ensure that you are able to apply and deliver immediate results in real work situations. Application and implementation of industry knowledge and experience are the drivers for our course design, not theoretical academic lectures. The training focuses on practical interactive learning tools and techniques including case studies, group discussions, scenarios, simulations, practical exercises, and knowledge assessments during the course. Invest a small amount of your time to prepare before attending the course to ensure maximum learning.
Your Investment
Your Investment Today: $4,500 per pax
Existing Students with Coaching Changes Lives: $4,275 per pax
Additional sessions will be based on per session.
Dates
The start dates of the group coaching will be determined upon confirmation. Participants will be informed of the dates for the monthly group coaching and the individual coaching will be arranged with the coach. 
We look forward to serving you. #CoachingChangesLives
Date and time
Location
Refund policy