ICS monthly Talk -Current geopolitical hotspots and their impact on shippin...
Description
Brief Outline:
With geopolitical activity at a current high, there is a need to understand what and where these risks exist and how this could be partly or fully managed. Along with identifying the hotspots and discussing their nuances, Risk Intelligence is right in the middle of this process. Join us for an insightful presentation and discussion!
---
Date/Time: 19th Feb 2020 (Wednesday), 6:30pm to 9:00pm
Program details:
6:30pm – 7:00pm Registration, Cocktail and Networking
7:00pm – 8:00pm Talk on "Current geopolitical hotspots and their impact on shipping. How to hedge your risk?"
8:00pm – 9:00pm Cocktail and Networking
---
About the speaker: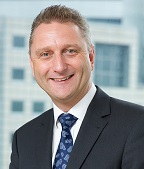 Frank M Andersen is Managing Director and Regional Director Asia For Risk Intelligence Singapore Pte Ltd being responsible for growing the business in Asia and expand the local presence.
Frank M Andersen came from Eniram (a Wartsila Company) as head of MEA (Asia, Middle East & Australia/NZ) and director of sales for Asia and prior to that, he was the Chief Commercial Officer for Marorka Group and Managing Director for their Singapore/Asia operation. Before that, he was Head of Klaveness Asia (President) & Head of their Global Container Shipping Activities for Klaveness Group for more than 6 years.
Frank describes himself as a passionate maritime expert and a persuasive salesperson with multi-cultural understanding and a transformational leader, having over 30 years of experience working for A.P. Moller – Maersk (25 Years), Lloyds Chartering (2 years) and Klaveness (6 years) internationally. In addition, Frank has also been working as a consultant for several shipping companies as well as a subject matter expert for major consultancy firms.
Frank sat as Director for Maersk Broker Japan and Maersk Broker S.E. Asia with offices based in Singapore, Vietnam and India. Whilst with Maersk in Asia, Frank was Deputy to the Managing Director of Maersk Broker Asia (which offices spanned across 7 countries). He was also the Director for Intelligence (research & E-Business) & IT for Maersk Broker's global operation.
---
Entry Fee:
This event is complimentary for all ICS Members to attend on a first-come, first-serve basis.
ICS Registered Students: SGD 30/entry
SSA or SCMA Members: SGD 30/entry

All others will need to pay a fee of SGD 50 to attend.
*If you have any questions regards on the talk, please contact us at info@ics.org.sg.