Description
Get to know the speakers!
1) Mikael Krogh, Managing Partner and Founder, Investigate
Founder of Investigate, a Singapore based investment firm specialising in accelerating growth of companies within the Network Orchestrator business model.
Mikael is also an advisor at Antler - a venture builder.
He has an extensive background from investments and venture capital
Additionally, he has taken operational roles in companies and growing their business.
2) James Ang, Member, BANSEA and General Manger, Crayon Software
A technopreneur at heart, James has more than 20 years in sales and leadership experience with leading technology companies.
During his career at Microsoft, he held various leadership roles in Asia Pacific and was part of its High Potential Senior Leader Bench Program, a program reserved for its top leaders.
As the APAC Cloud Partnership Lead, he was pivotal in building Microsoft's Cloud business from its infancy to a leader position in Asia Pacific.
James is an active angel investor and is on the advisory board of two startups.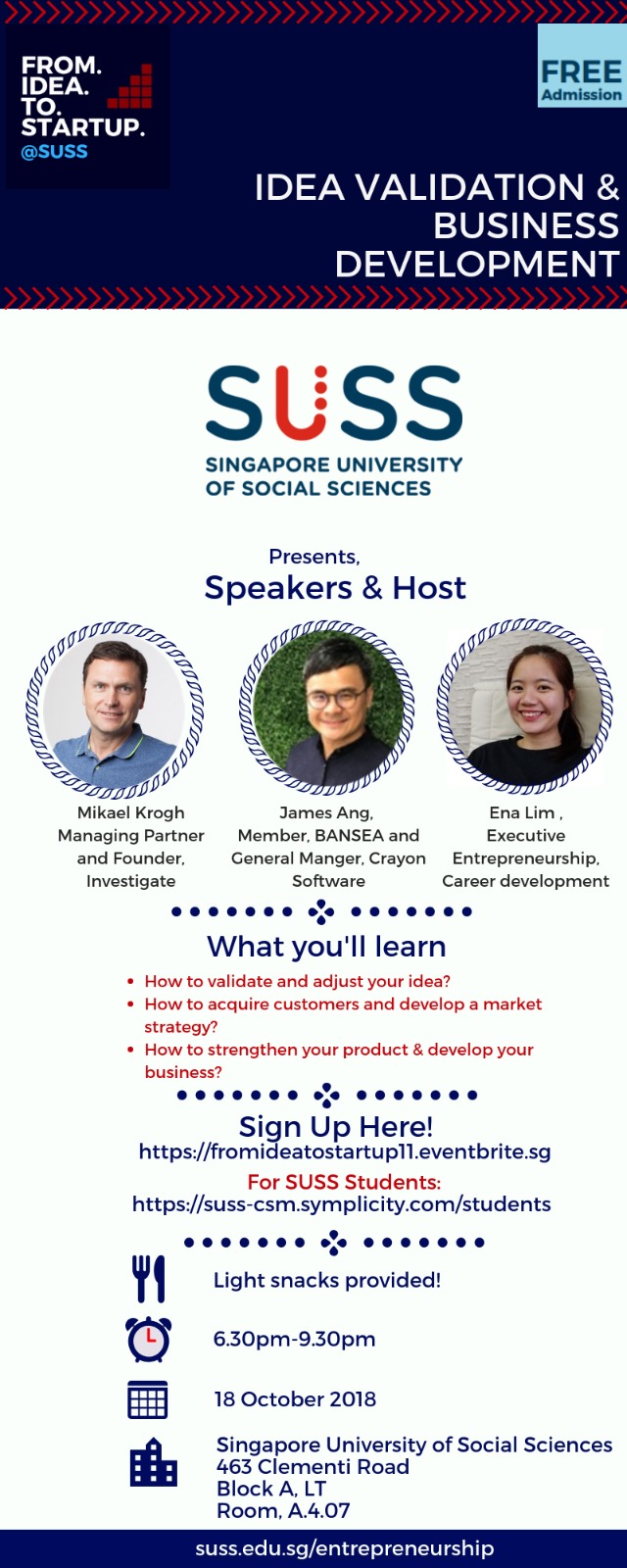 About FROM.IDEA.TO.STARTUP :
SUSS partnered with Alibaba Cloud in 2017 to provide students with myriads of opportunities to transform their passion and ideas into a successful business plan. We conduct a series of workshops, overseas programmes and networking sessions with mentors to share their industrial knowledge. We also create opportunities for students to pitch their ideas to potential investors and gain funding for their startups .
Check out our upcoming event below!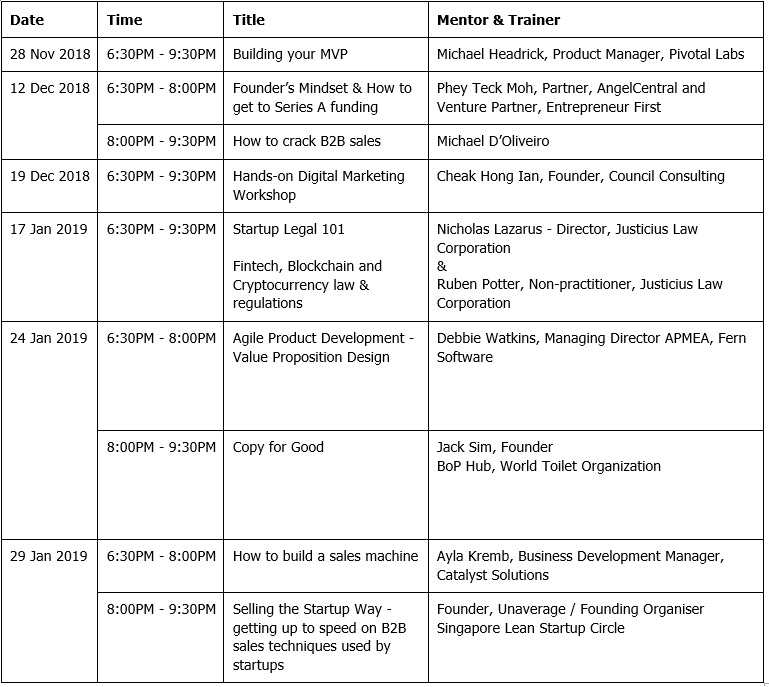 Head on to suss.edu.sg/entrepreneurship for more details.