IGNite: A Fireside Chat with Dr. Murray Robinson, CSO of MediSix Therapeuti...
Description
Join us for a fireside chat with Dr. Murray Robinson, the Chief Scientific Officer of MediSix, to find out what ignites his passion in the biotech field and how he embarked on his journey in innovation and entrepreneurship.
IGNite, short for Innovators Gathering Night, is a series of fireside chats with biotech and medtech innovators to find out what ignites their passion to innovate within their fields. It also provides a platform for current and future innovators to meet and network, and ignite conversations leading to collaborative opportunities. The fireside chat is informal and casual, and participation/questions from the audience are greatly encouraged.
Program:
6:00 - 6:30pm Registration
6:30 - 7:00pm Fireside Chat with Dr. Murray Robinson
7:00 - 8:00pm Networking (Refreshments are provided)
Speaker profile: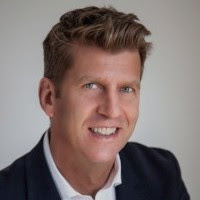 Murray has more than 20 years' experience in cancer research and development in biotech. First at Amgen Inc., then at AVEO Pharmaceuticals, Murray and his teams discovered cancer genes and pathways, moved drugs into the clinic, and developed innovative bioinformatics approaches to match drugs with appropriate clinical settings. His experience and expertise in cancer, as well as a personal connection to genetics led Murray to found Molquant, a company that develop tools for interpreting the functions of genes in the broader field of genomics.
Murray has recently moved to Singapore as the Chief Scientific Officer of Medisix, a local immune engineering company developing cellular therapies for cancer. Recently, MediSix Therapeutics has announced the close of a series A financing totalling USD 20 million, with investments from Lightstone Ventures, Temasek and Osage University Partners.
Murray received his Bachelor's degree at the University of California at San Diego and his PhD at the California Institute of Technology.
Seats are limited. Please don't miss the opportunity to have a close interaction with Dr. Robinson.
Co-organized by: A*StartCentral