Description
Hey parents, Imagin8ors is coming to your condo!

Imagin8ors Open House is the space to spark imagination for children (Age 3-10) and parents, to tinker with technology, and indulge in some free unstructured play.
Meet like-minded parents, make new friends, and swap views on the fascinating learning needs for today's children!
This Open House, we bring you our much-loved experience to your doorstep!
Toys Transformed
Tinker together with your child. Open up their old toys, see how they work and tharsform them into whatever you can imagine.
The experience is a fun way to bond with your child and inspire them to learm things at a deeper level.

Come down as a family and bring your old toys that you want to transform.

We will provide you with the tools and additional materials needed to modify your toys.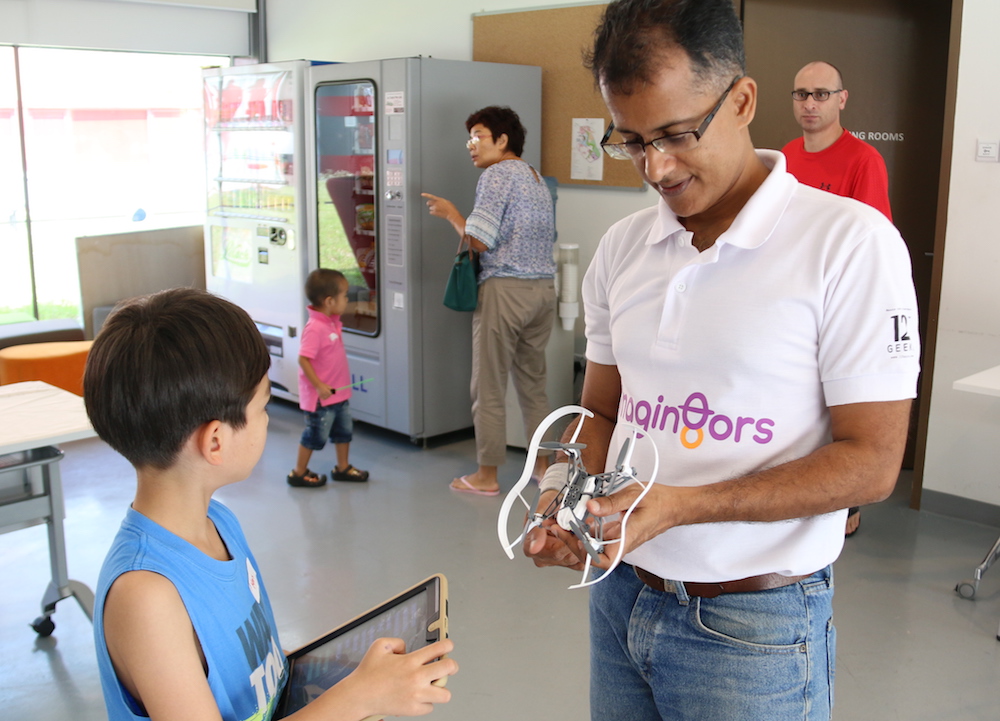 Our expert facilitators will also be there to ideate and work alongside you.

Nurture your children's creativity, inspire them to create, and build resilience! Everyone is welcome!
Event Details:
Date: Saturday, July 30, 2016
Time: 11am - 1pm
Venue: Function Room, Costa Del Sol, 70 Bayshore Road, Singapore 469987
Registration Requirements:
Each ticket admits 1 child AND 1 parent. The intent of the event is to create a space for child and parent to tinker and bond. We regret that we will not be able to admit children not accompanied by parents.

Bring your child's old toys to dismantle and transform! (Hint: Bring toys with motors, lights and movements to learn how they work!)

Invite ONE friend to join. *As this is a community event, we'd like to spread the joy of learning to as many people as possible :) The more the merrier!
Contact Information:
If you have any questions, feel free to contact Wai Khei at 91727288 or email waikhei@imagin8ors.com

Foundation for 21st Century Capabilities
Our program are designed to incorporate design thinking and computational thinking that will build the foundation for children to become job creators in the future.
Individualized Facilitation
We believe that learning should be individualised to each child, so we have at least 1 facilitator for 3 children during our experiences, and we give them enough freedom to express their own personality in what they make.
We believe in, and hence use an inquiry-based learning approach. This is supported by research, that self-directed learning, interests-based activities, and creating/tinkering help provide deeper learning for children.
Creativity and Imagination
Our emphasis is on nurturing the unique creativity and imagination in each child.
Character Traits Development
We pay attention to developing character traits like curiosity, resilience, collaboration, and a love of learning as they are important to help the child internalise learning concepts.
Standards-Aligned Pedagogy
Our team of Educators ensures that our programs are pedagogically sound and are aligned to educational standards in schools.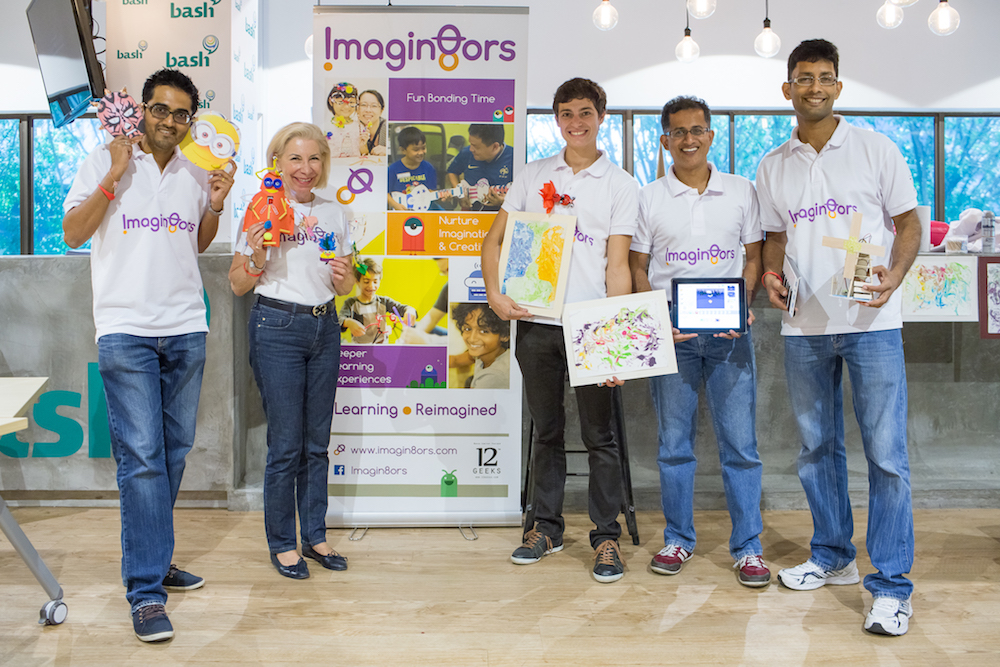 Imagin8ors is an exciting Education Technology startup backed by SPH, Infocomm Investments and PlugandPlay (a leading technology accelerator based in Silicon Valley), among others. We have collaborated with leading organizations like NTUC Learning Hub, Science Center, One Maker Group etc. to co-create / support creative programs.
Our programs have been designed by accomplished Educators, Makers, Innovators and Technologists. Visit www.imagin8ors.com for more details on our team.
We have highly engaged and qualified facilitators, carefully selected from a pool of candidates who are talented, love working with children and who believe in the importance of developing creativity and imagination.
We are trained to guide and support children and parents to assure a highly enjoyable experience throughout.
Note: Imagin8ors reserves the right to cancel the event under unforeseen circumstances. Refunds will be made accordingly.