Prepare your sneakers for the IMEXrun at IMEX America next November 10th!
About this event
Following all the successful events in Frankfurt and Las Vegas since 2015, the IMEXrun will once again set the stage to accelerate business opportunities via networking in a fun run in fabulous Las Vegas. 
The IMEXrun, will take place on Wednesday morning. The run is developed and organized by VOQIN', an experienced events agency, driven by its strong belief in the unique ability that sports and the promotion of a healthy lifestyle have, to enhance corporate responsibility and personal development.
The run takes place on November 10th, with meeting point at 6:30am and the run starting at 07:00am. The run is open to all IMEX participants. 
Join us, register for free now!
MEETING POINT - 6:30am
On the sidewalk next to Daylight Beach Club entrance and the Mandalay Bay hotel
We advise you to take some winter base layers for running, to wear underneath the event T-shirt.
Please note that by registering for #IMEXrun Las Vegas, you accept our rules and regulations. These can be found in full at https://www.imexamerica.com/imexrun-rules-and-regulations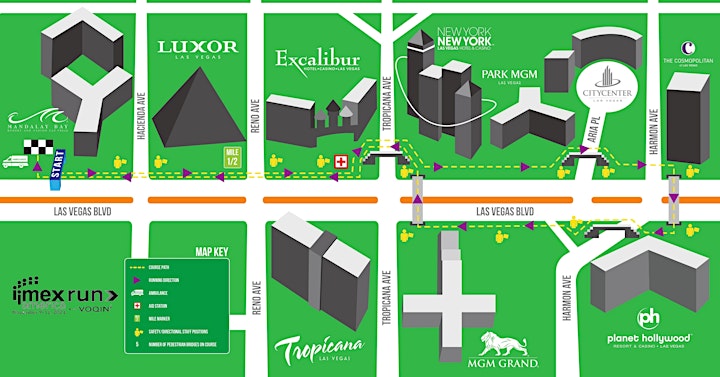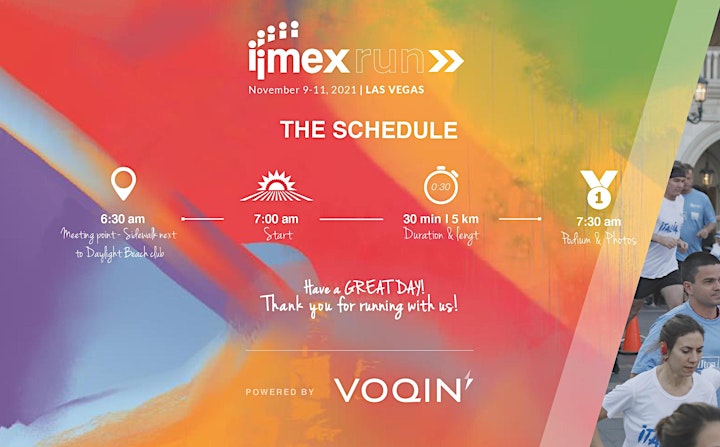 Organizer of IMEXrun Las Vegas 2021
The IMEXrun concept was organized by VOQIN', an event specialist that is active in Portugal, Spain, Brazil and Florida. We were inspired by healthy lifestyle trends and the unifying power of sports. Physical activity contributes to wellbeing both in business and personal lives and we hope that IMEXrun encourages a behaviour change towards an active and healthy life.