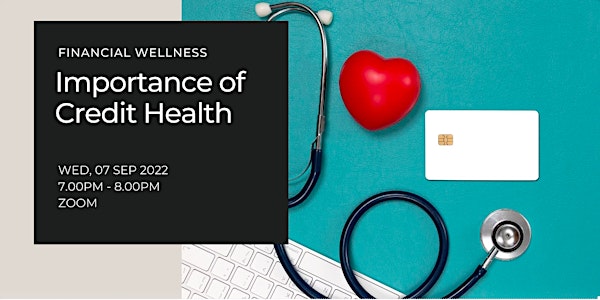 Importance of Credit Health | Financial Wellness
Get an introduction to credit health, how it works, and why ensuring good credit health is vital.
About this event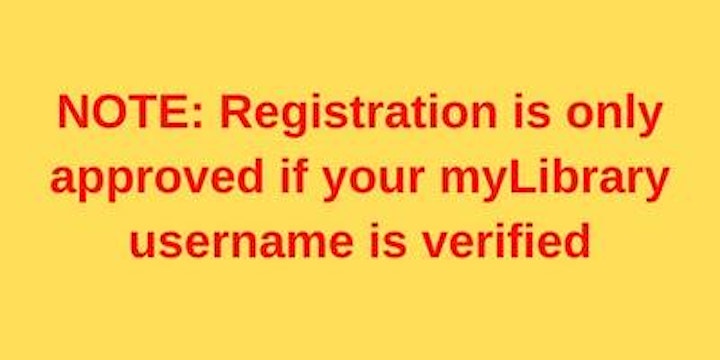 Important Notice
This programme is open to members of the National Library Board, Singapore. Please ensure you have your myLibrary username on hand before proceeding with the registration. If you do not have a myLibrary username, you can create one here: https://account.nlb.gov.sg
Please note that photos and/or videos of this programme and its participants may be taken. By registering for this programme, you agree that NLB may take photographs and/or videos of you (or your child as applicable) and use the images and/or videos including to archive, exhibit and publish them for publicity or any other NLB purposes.
About the Programme
Credit health is important as it opens doors beyond just qualifying for a loan. Every individual with credit facilities in Singapore will be given a credit score and risk grade, which helps lenders to decide on extending credit facilities to them. Additionally, as more employers do credit assessment on their pre-hires before deciding to hire them, it is critical consumers keep a good record of credit not just for borrowing, but also for employment. This talk will cover the importance of credit health and will provide information on how to keep personal credit record excellent, and also on report interpretation.
Overview of the session:
1.     Introduction on Credit Bureau Singapore- Purpose- Products and Services- Members of Credit Bureau Singapore (Banks and Financial Institutions)
2.     Understanding of Credit Report- What is Credit Score (Scored and Non-Scored)- Types of Credit Facilities (Secured and Unsecured)- Information in Credit Report- Factors Affecting Credit Score
This programme is organised in partnership with Credit Bureau Singapore Pte Ltd. Credit Bureau Singapore Pte Ltd is the first credit bureau to be gazetted by MAS in August 2002 and operational in September 2002. Credit Bureau Singapore collects and stores credit data from its members and compiles them into the Enhanced Consumer Credit Report for individuals.
About the Speaker
Christine Chua has been in the banking and finance industry over the past 7 years, focused on Retail Banking. Entering her 8th year in Finance, she joins Credit Bureau Singapore (CBS) as a Marketing Manager. She is responsible for consumer outreach, marketing collaterals and events. She contributes articles to financial aggregators, lifestyle publications as well as hold credit education talks in person or through webinars. She also reaches out to government agencies and ministries to offer CBS' anchor product – Credit Reports – for their employment checks.
Prior to that, her banking experience brought her to neighbouring countries such as Hong Kong and Malaysia to market banking loans. She also ventured into the Private Banking space to market banking deposits to High Net Worth Chinese nationals. With the on-boarded clients, she builds long term relationship with them and brought in revenue for the bank through insurance and investment products.
Online Programme/Event Administrative Information
This programme is conducted entirely online. You may access Zoom via the app or using a web browser.
Please ensure that you enter a valid email address as you will receive an email with the link to the online programme/event near the day of the programme/event.
The link of the programme should not be shared with others.
Do ensure you have a strong internet connection. Using your mobile data is not recommended.
The National Library Board, Singapore (NLB) reserves the right in its absolute discretion to disqualify or refuse admission to any registrant without any reason and notice.