Description
For some people, a single passion motivates their entire life.
For others, they found their calling along the way and started pursuing a new passion that impact lives in different ways
How do they make the transition and what are the risks and rewards? What are their advice for anyone contemplating or have made a similar move?
Join us and learn from the intimate sharing by 3 former corporate warriors who made a successful switch and more than thrived.
What is also common is that all three of them are authors today too.
You will also get to network and exchange ideas with published authors, graduates of "So You Want To Be An Author" workshop and many other people who are on the same journey as you.
This event is part of our "Authors For Good" initiative where we rally our authors to actively contribute back to the global community.
You too can play your part by purchasing a ticket as the nett proceeds from this event will be donated to The Collective Effort in support of 50 Experiences for 500 Kids initiative.
1) Constance Lim (Author/ Speaker)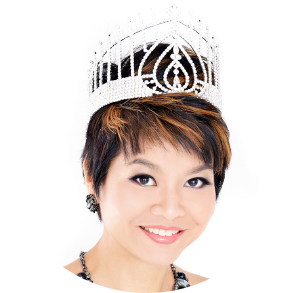 Constance is the author of 12 Axioms of Optimal Living: Defining Your Own Success for Health, Wealth, and Happiness. She is a personal finance strategist and an aspiring life coach who has concluded a 20-year career in the private wealth management industry.
She graduated from Nanyang Technological University with a Bachelor of Business degree (2nd Class Lower Honors) specialising in Banking, and has also attained the following certifications: Certified Financial Planner (CFP), Chartered Financial Consultant (ChFC), and Chartered Life Underwriter (CLU). She is also an affiliate of the Society of Trust and Estate Practitioners (STEP).
She has volunteered at the Association of Women for Action and Research (AWARE), delivering Financial Awareness and Confidence training to members. She has also trained organisations like ExxonMobil, ITE East, and CGGVeritas. As a member of the Society of Financial Services Professionals (SFSP), she was a speaker and contributor to the July 2013 seminar on retirement planning. She has also contributed articles to the March 2014 and May 2014 issues of Simply Her, titled "Boost Your Income" and "Face Your Financial Fears", respectively.
After achieving her weight loss goal, she became a finalist at the Mrs Singapore 2015 pageant, and won the Mrs Singapore Planet 2015 and International Mrs Planet 2015 2nd runner up titles. She was named brand ambassador for Zenxin Organic Food Singapore, V10 Plus Pte Ltd, and KIRA Beauty and Wellness at the conclusion of the Mrs Singapore competition.
Constance is passionate about empowering women with simple and effective concepts and tools to achieve health, wealth, and happiness.
2) Ooi Lay Yong (Author/ Speaker)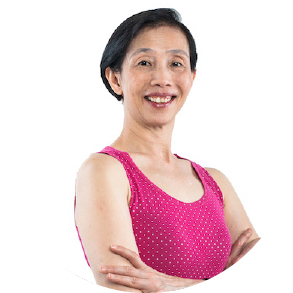 Lay Yong is the author of Born to Move: 5 Steps to Achieve Mobility Fitness & Say Goodbye to Aches and Pains. Since Lay Yong was introduced to Pilates in early 2000, she has been practising and teaching it. After becoming a qualified Pilates teacher, she continues her education with teachers in various fields of movement and exercise regimes.
Lay Yong is the co-founder of Pilates BodyTree (Singapore). She specializes in working with high powered executives in their forties to regain their energy to stay at peak performance and enjoy the fun activities they had missed out on, while busy building their careers.
She is also the co-founder of BodyTree Academy that offers an internationally-recognised Pilates teacher training programme and continuing education for fitness professionals in South East Asia.
She is known for her sound knowledge of human anatomy and muscle structures, and hence is able to craft movements that help strengthen and mobilise parts of the body to help manage or avoid aches and pains.
Lay Yong is passionate about helping others stay healthy and enjoy life's pleasures without physical pain. She lives by the motto—Movement is Life. Life is Movement.
3) Steven Lock (Author/ Speaker)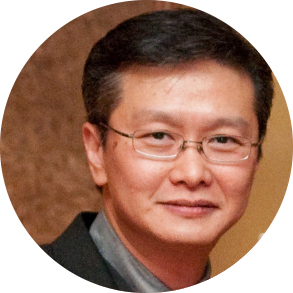 Steven is the Founder and High Performance Strategist at FutureTHINK! Training & Consultancy. He is also a speaker, trainer, author, and leadership coach. As a high performance strategist, Steven trains and consults with organisations and individuals to enable them to reach peak performance through building high performance teams based on the CAAP® High Performance Model.
Steven is also the author of Hiring for Performance: The CAAP® Model to Hiring and Building High-Performance Teams and The Right Talent: The Agility-Focussed Interviewing ApproachTM to Hiring the Right Candidate Every Time, as well as the developer of the Leadership Style Questionnaire™ that is based on Dr Daniel Goleman's research on leadership styles.
Steven has been interviewed on MediaCorp's 938FM radio show, The Breakfast Club, and has contributed numerous articles to the Singapore Business Review, Straits Times Recruit, LinkedIn, and other publications. Aberdeen Asset Management Asia Limited, Coca-Cola Singapore, Cambridge Industrial Trust Management Limited, OM Group Electronic Chemicals, Schlumberger, Tyco International and International SOS are some of the clients Steven has worked closely with.
4) Andrew Chow (Author/ Moderator)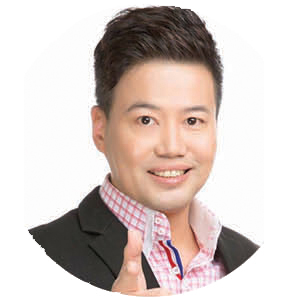 Andrew is the author of Social Media 247 and Public Relations 247. is a social media and public relations strategist, certified life coach, entrepreneur, speaker, and author. Andrew has spoken in many conferences to both business leaders and civil servants in many different parts of the world.
Andrew's insights on social media strategy, media management, and personal branding have made him a choice selection for many workshops organisers. With his dynamic presentation style and thought leadership, he is also a frequently sought-after keynote speaker.
Andrew is a recipient of the Spirit of Enterprise Award in 2008 and the Successful Entrepreneur Award in 2010. He was also the finalist for Most Innovative Marketing Initiative organised by the Singapore Tourism Board and was presented the Spirit of Service Award in 2012 by Asia Professional Speakers – Singapore (APSS).
To date, he has been interviewed, featured and quoted more than 290 times in more than 40 local and regional media. Andrew is fondly called "ideasandrew" in all his social media connections and he has founded several social networking portals with over 10,000 profiles.
5) Thomas Heng (Author/ Master of Ceremony)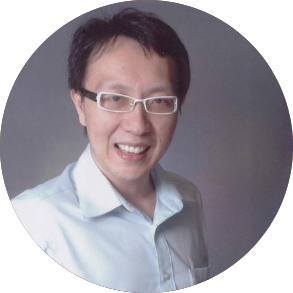 Thomas' mission is to inspire 100 million lives to achieve sustained happiness and success through great relationships by being compassionate, joyful, and loving. He has gained much experience in conversing and collaborating with directors, managers, line employees and students across various industries and contexts.
Currently Thomas adds value to individuals and aspiring entrepreneurs and talents through books, events and workshops. This includes seminars and talks based on 8 aspects of life: Effectiveness, Wisdom, Leadership, Purpose, Authenticity, Joyful Living, Wealth and Legacy. Thomas also facilitates monthly breath meditation sessions that are open to all.
Thomas published his first book What's Life If I Don't Live It?: 52 Quotations for Conscious Living in 2013, a collection of original quotations that invites readers to challenge their existing paradigms of life.
Your Investment
SGD50.00
All nett proceeds will be donated to The Collective Effort in support of 50 Experiences for 500 Kids initiative
What You Will Receive (worth at least SGD136)
1) An event ticket (worth $98)
2) A set dinner inclusive of drink (worth $18)
3) A mystery book (worth $20-$30)
Join us to LEARN. NETWORK. GET INSPIRED. DO GOOD.
Tickets are limited! Grab yours today!
Beneficary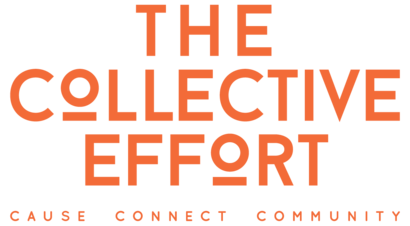 The Collective Effort is a social enterprise on a mission to create meaningful impact in our society by empowering and uplifting vulnerable or financially challenged women, children and families.
Marketing Partner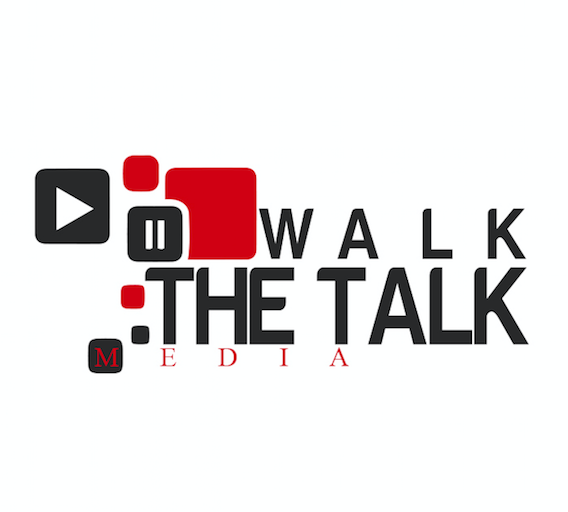 Walk The Talk 247 focus on showcasing PMETs or Companies who walk the talk through their branding, communications, publlishing and digital marketing efforts. The target audiences are CEOs, Middle Managers and Successful Entrepreneurs. The industries in focus will be MICE, Hospitality and Travel.
Venue Sponsor