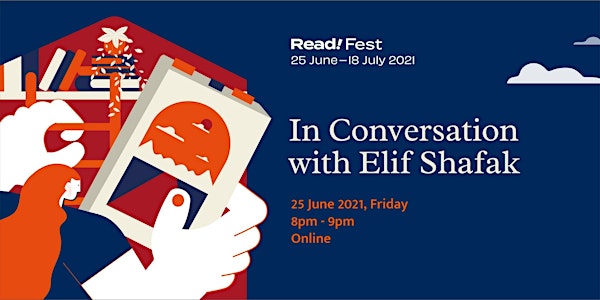 In Conversation with Elif Shafak | Read! Fest
A conversation with Booker Prize nominee Elif Shafak on polarity, noise, and division in society.
About this event
About the Programme/Event
In a time of polarity, noise, and division in society and social media, how can empathy and listening help to allay angst and anxiety? Covering themes of storytelling, empathy, language, commuting between cultures and multiple identities or multiple belongings based on the book How to Stay Sane in an Age of Division by Booker Prize nominee Elif Shafak, join us for an in-depth conversation between the author herself and writer/producer, Bridgette See in this Read! Fest special.
About the Speaker/s
Elif Shafak is an award-winning British-Turkish novelist. She writes in both Turkish and English, and has published 19 books, 12 of which are novels. Her work has been translated into 55 languages. Her latest novel 10 Minutes 38 Seconds in this Strange World was shortlisted for the Booker Prize and RSL Ondaatje Prize. Her previous novel, The Forty Rules of Love was chosen by BBC among 100 Novels that Shaped Our World. Shafak has been conferred Doctor of Humane Letters by Bard College in 2021 and holds a PhD in political science.
Shafak is a Fellow and a Vice President of the Royal Society of Literature, and a twice TED Global speaker. Shafak was awarded the medal of Chevalier de l'Ordre des Arts et des Lettres, an award of recognition by France for significant contributions to the arts and literature. In 2017 she was chosen by Politico as one of the twelve people "who will give you a much needed lift of the heart". Shafak has chaired the Wellcome Prize and judged numerous literary prizes, including the PEN Nabokov PrizePEN/Nabokov Award for Achievement in International Literature.
Bridgette See is a freelance writer, editor, producer and researcher. A former broadcast journalist and magazine editor, she enjoys asking the right questions to discover untold stories. She is always hungry for good reads and loves the great outdoors.  
 Title Tie-up 
This programme is based on How to Stay Sane in an Age of Division, a Read! Fest featured title. Borrow the title here.
For other programmes related to this title, visit https://go.gov.sg/staysane
For the full listing of Read! Fest programmes, visit go.gov.sg/readfest21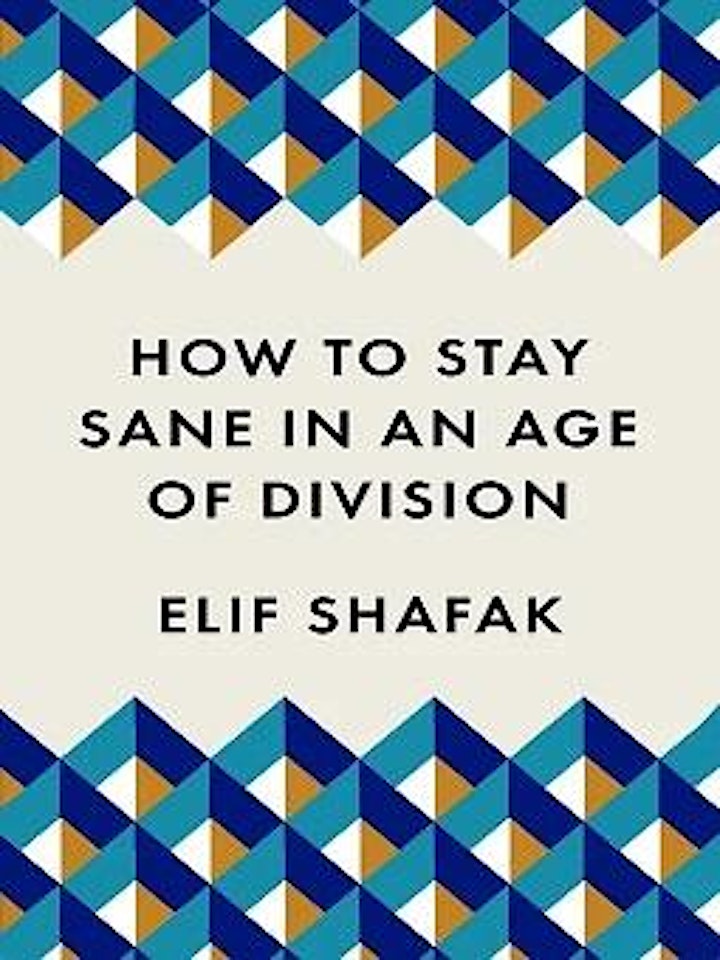 About Read! Fest 2021
Read! Fest 2021 invites you on a forward-looking journey of self-discovery. With the theme of Reboot, take a moment to re-examine and refresh your lenses on day-to-day aspects that shape our lives.
Anchored by 12 key books and topics, Read! Fest will host over 60 programmes – from talks by world-renowned authors to workshops and experiences – each curated to immerse you in a world of thoughtful ideas for our time.
From myths and minimalism to work and womanhood, stretch out to explore new worlds and perspectives. Where will you find yourself?
For more info, visit go.gov.sg/nrm-readfest21.
Online Programme/Event Administrative Information
This programme is conducted entirely online. You may access Zoom via the app or using a web browser
Please ensure that you enter a valid email address as you will receive an email with the link to the online programme/event near the day of the programme/event
The link of the programme should not be shared with others
Do ensure you have a strong internet connection. Using your mobile data is not recommended
The National Library Board, Singapore (NLB) reserves the right in its absolute discretion to disqualify or refuse admission to any registrant without any reason and notice