Description
Join Launchpad and HubSpot to learn how to grow your business with inbound methodologies.
In a day, you'll learn how to create a robust inbound marketing and sales strategy to attract, convert, close and delight your prospective customers.
Actionable education
You'll leave the Masterclass with pages upon pages of actionable tactics that you can apply the minute you get back to the office, plus tons of strategies that you can bring back to your team to help supersize your growth. There will be plenty of learning to go around.
Inspiring speakers
We don't just give you the knowledge to take your business to the next level – we inspire you to actually do it. Hear the latest big ideas from our speakers.
Human connections
"You're the average of the five people spend the most time with," – Jim Rohn.
Who knows you might find the one key person who could change your perspective? Grab this opportunity to make new connections and grow your network!
---
Your takeaways
Marketing Tactics
Marketing in a technology-driven age is continually evolving and changing, and it's difficult to keep up with what works and what doesn't. We'll teach you a robust, effective approach to marketing that will enable you to attract the right type of customer, and have a direct impact on your company's revenue.
Sales Strategies
The way people buy has changed, and the customer is more in control of shaping the buying experience than ever before. We'll show you the inbound sales techniques and technologies that can help you meet the needs of this digitally-empowered customer, and connect with them in the right place, at the right time, with less effort.
In-Person Advice
With the Launchpad and HubSpot team available on the day, you can chat in-person about the strategies you currently use to grow and get personalized advice on how to improve your approach. You'll also be able to discover how the HubSpot software can help you meet your goals across marketing, sales, and customer service.
---
Agenda:
9.00 - 9.30 am: Registration and coffee
9.30 - 9.45 am: Opening note
9.45 - 10.15 am: Keynote 1
by Wing Hong, Founder, Launchpad
10.15 - 10.45 am: Keynote 2

by Jazz Tan, CEO and Founder, YouthsToday.com
11.00 - 11.45 am: MASTERCLASS 1
Disrupt the Saturated Market with the Secret Superpower of Branding
by Daniel Ng, CEO and Branding Director, Ten Cave Men
11.45 - 12.30 pm: MASTERCLASS 2
LinkedIn: Grow your personal brand and business exponentially
by Nowrid Amin, Digital Marketing Strategist, IQI Global
12.30 - 1.30 pm: Lunch
1.30 - 1.45 pm: Opening note
1.45 - 2.30 pm: MASTERCLASS 3
The Art of the Ask: 10x Your Marketing Results with Precision Questioning Techniques
by Maverick Foo, Marketing Strategist, Authority Institute
2.30 - 3.15 pm: MASTERCLASS 4
"Inbound or Advertising?" and Why This Question is So Wrong
by Wayne Liew, Head of Advertising, Mindvalley
3.30 - 4.15 pm: MASTERCLASS 5
SMARKETING: How to Align Sales and Marketing for Your Business
by Aaron Soh, Head of Channel Sales, HubSpot
4.15 - 5.00 pm: MASTERCLASS 6

Inbound Sales Fundamentals: How to Shorten Your Sales Cycle
by Aaron Goh, Managing Director, Launchpad
5.00 pm: Closing and Networking
---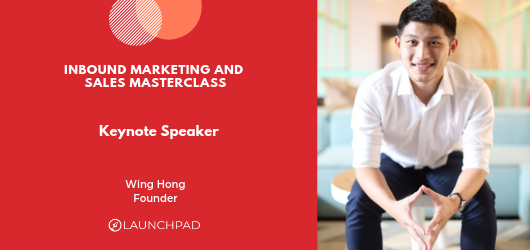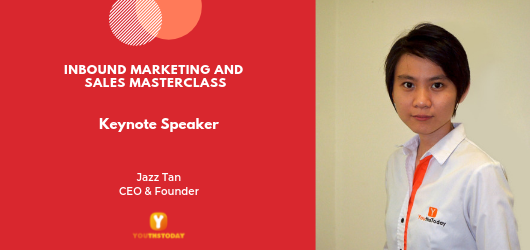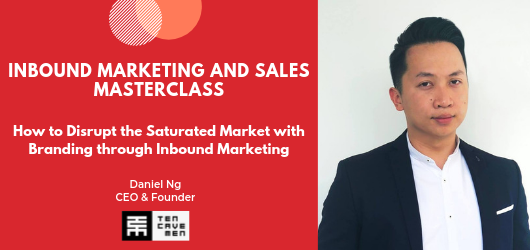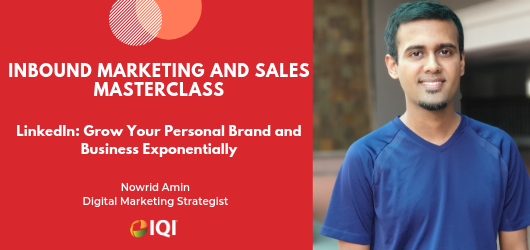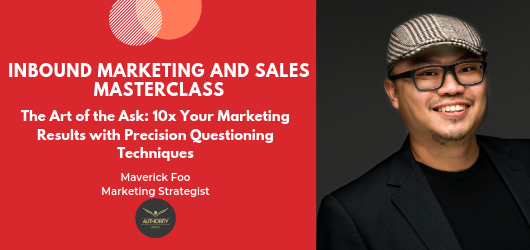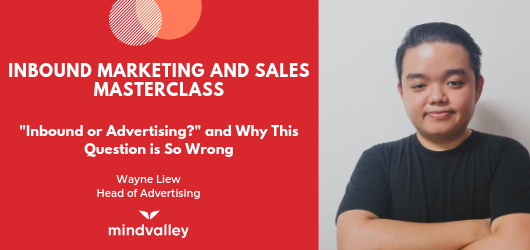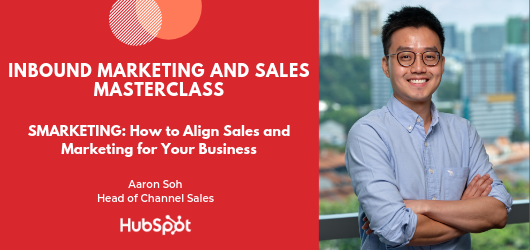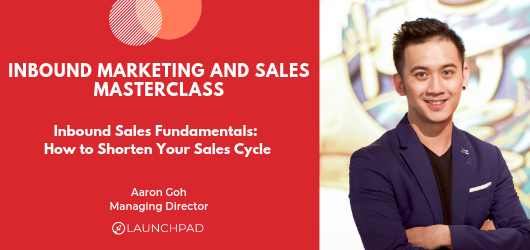 Organizer of Inbound Marketing and Sales Masterclass
Launchpad Marketing Sdn Bhd (Launchpad) is the #1 Inbound Marketing agency in Malaysia.

Started from a small, agile, and dynamic team based in Puchong, Launchpad is determined to help businesses grow digitally by implementing the Inbound Marketing methodology.

Launchpad is also a Certified Agency Partner and Hubspot User Group Leader for Hubspot(HUBS) in Malaysia.
For more information, kindly visit goo.gl/v72UBy