Description
Indeed is celebrating our new office this December with the return of The Indeed Technical Talks at WeWork Beach Centre on Monday, 17 December and our theme this month is metrics, measurement, and data!
Join us in our new office on the 6th Floor office for a reception starting at 6:30 PM. We will follow this with our talks in the public space on the 2nd Floor of WeWork (access via the 2nd floor entrance to WeWork) at 7:30 PM.
Measuring With Purpose



The tech industry is filled with failures: failed features, failed products, and failed companies. The key to success is executing well with good solutions to important problems. But how do you know you have a good solution to an important problem? You will only know if you are measuring the right things in the right way,
In this talk, you will learn a set of measurement anti-patterns to avoid and the key measurements of success. Measuring them won't guarantee success, but failing to correctly measure them will set you up for failure.
Ketan Gangatirkar,
Vice President of Engineering
Ketan is the software engineering leader at Indeed responsible for Job Seeker products. For the last 9 years, he's been helping millions of people get jobs. Along the way, he's made some good product decisions and some​ terrible ones. He used to think he had great ideas, but being wrong all the time cured him of that. Now all he wants is ​scientific ​evidence. He was analytical before it was cool. It's not cool, and it never has been, but he's still hoping. Someday. Someday…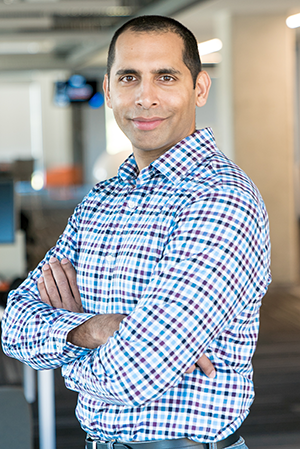 Data-Driven Off a Cliff: Sampling Is Easy
Anti-Patterns in Evidence Based Decision Making: Learn from some of the mistakes that Indeed has made while using data to make decisions.
Patrick is an Engineering Director at Indeed and is currently based in Singapore. Prior to Singapore, he spent five years in Tokyo helping to launch and grow Indeed's first international engineering office. He started with Indeed in Austin, Texas back in 2010 when the entire engineering team was small enough to eat lunch together in the same room.