Description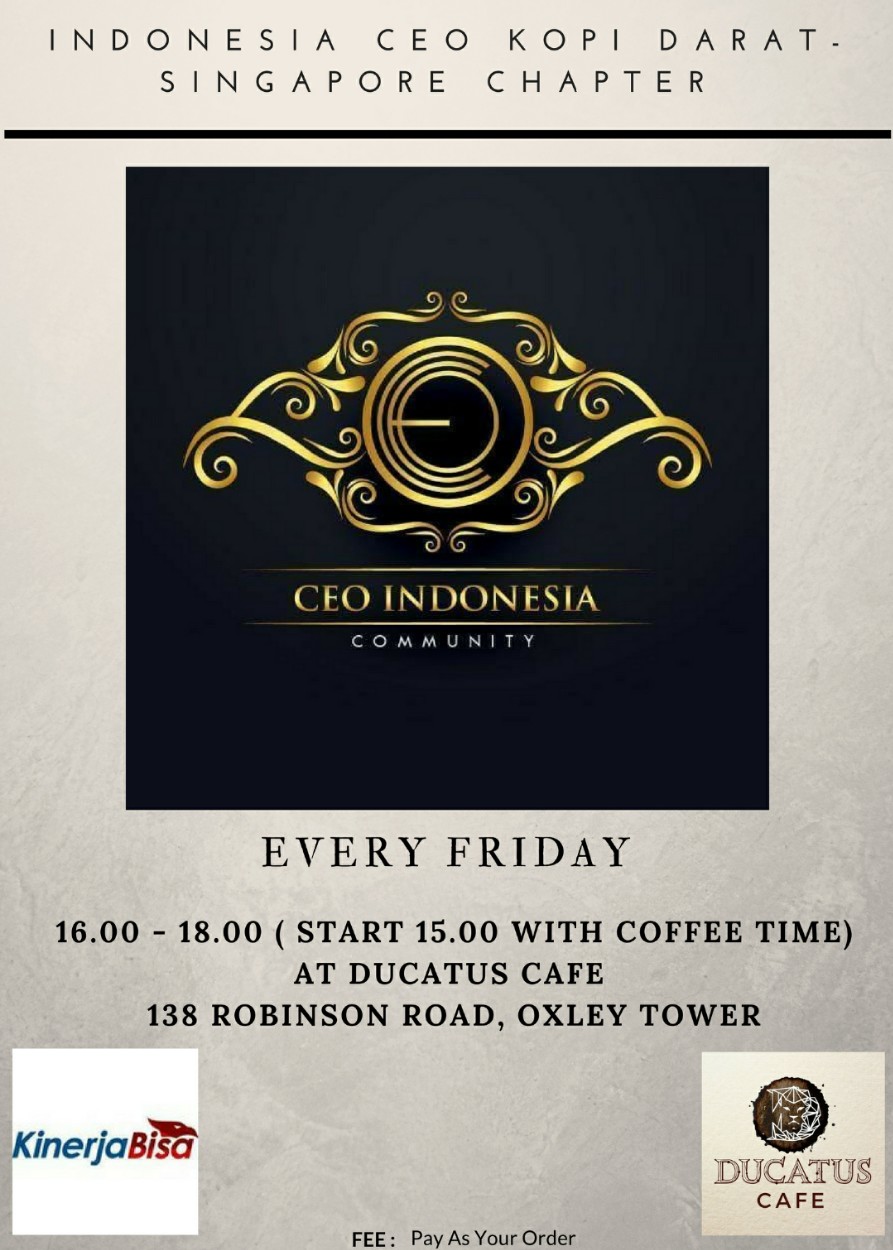 Dear Fellow Entrepreneurs, come and join CEO INDO#Singapore, this platform will focusing on business connection between Indonesia and overseas through Singapore.
Welcome to Indonesia CEO - Singapore Chapter
General Rules:
1. No Politics Discussion
2. No Religions Discussion
3. No Racist Discussion
3. Be wise to advertise, please send not more than 2 photos or maximum 1 clip per send
4. All types of businesses are welcome as long legit and follow the local regulation
5. Try to discuss in private for tix tax conversation
6. No Pornography Pictures / Video
7. No Graphic Content (accidents, horror, etc)
8. Be wise for motivational advertisement (don't spam).
9. English Conversation (will be advantage)
10. Admin have absolute rights to remove the participant who cannot follow the general rules.
Admin
------
Regular Networking
Indonesia CEO Kopi Darat-Singapore Chapter
Every Friday at 4-6 PM Ducatus Cafe
138 Robinson Road
#01-01 Oxley Tower, 068901
FREE Event, Pay As Your Order
Contact:
Stephanus TW (Singapore)
+65 9355 4952
www.kinerjabisa.com
Follow this link to join our WhatsApp group: https://chat.whatsapp.com/5GlK0cfV7oI11gFY8bG3Vd
Regards,
KinerjaBisa Team