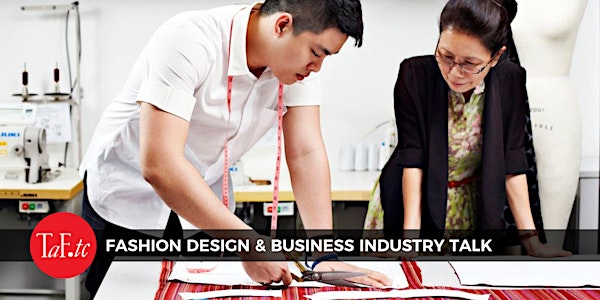 Industry Insights: Apparel Design & Fashion Business Talk
Location
Textile & Fashion Industry Training Centre (TaF.tc)
298 Tiong Bahru Road
Central Plaza #14-06
Singapore, 168730
Singapore
Land a career in fashion with our Apparel Design & Fashion Business programmes taught by industry veterans! Save a seat now!
About this event
Are you ready to kickstart your journey into fashion?
Be the next fashion leader in the industry with TaF.tc's Apparel Design Diploma and Fashion Business Diploma!
Taught by fashion industry veterans who have worked in notable brands, TaF.tc's fashion programmes will equip you with the industry skills needed to be the next successful designer, fashion business, and many more roles in the industry!
With many parts of the industry from sewing, 3D design, sustainability to fashion brand management, you'll be taught the best practices for the fashion industry. If you're wondering about these questions....
📌 How are clothing lines created from start to finish?
📌 Is the fashion industry for me?
📌 Post-graduation opportunities?
📌 Funding available for diploma?
...and more. Then save a seat today for our on-campus industry talk hosted by Doreen Tan, Chief Executive of TaF.tc! With a wealth of experience under her belt, have all your queries answered and understand what our fashion programmes are about!
If you're looking for a programme that combines industry-level training with career support, don't wait and book a seat for our talk today!
Session Details
Friday, 24th of June 2022, 7pm - 8.30pm
Location: 298 Tiong Bahru Road, Central Plaza #14-06, Singapore 168730