About this Event
Join this workshop to learn what to do in emergency situations such as infant choking, bleeding or treating burns, and more.
Learn what to do in the event of an emergency, and find out useful tips on how to protect you and your loved ones.
Our infant first aid workshop aims to equip caregivers to spot the signs of distress and how exactly to respond.
Deal effectively with infant choking and other emergency situations
Learn important life-saving techniques
Learn how to prevent and manage common accidents at home
Great for parents, grandparents and caregivers who are expecting or are with newborns.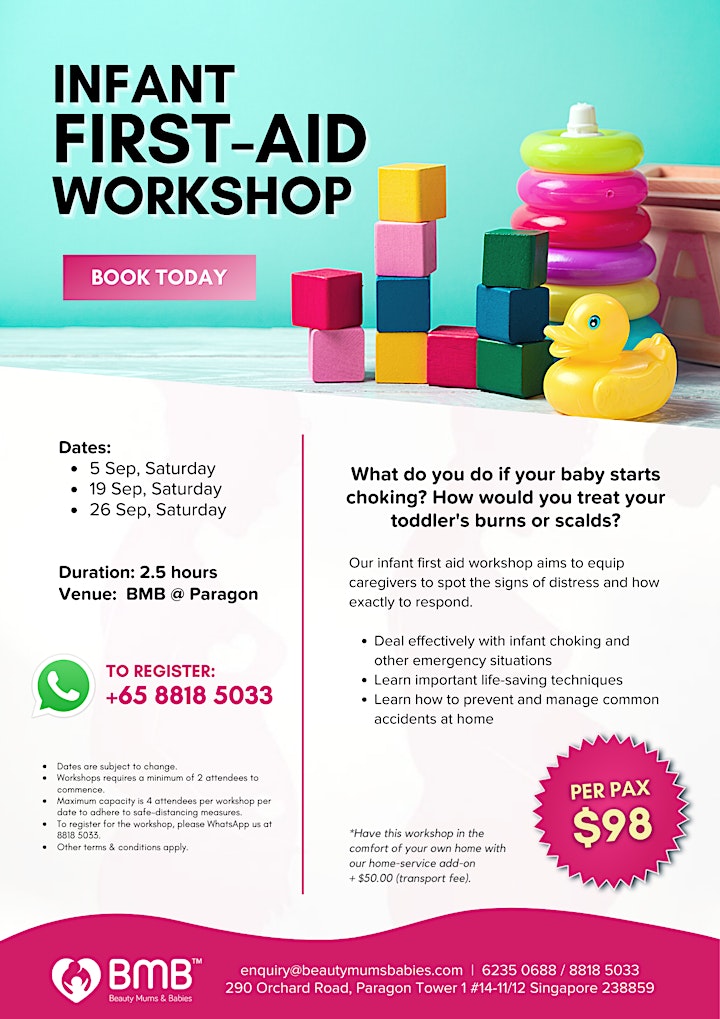 Available dates:
5 Sep, 2020*
19 Sep, 2020*
26 Sep, 2020*
*Let us know your preferred timing and we will facilitate your workshop for you.