Influence through Your Voice
One-day Intensive
Venue:
You'll receive the details once your registration is received.
This workshop is for you, if you:
Experience a trembling voice, a tight throat, pitch going high or speaking fast in the beginning of your presentations;
Sound too young and you feel your voice does not match up with your experience and capability;
Have a soft voice and you can't project your voice to be heard in a bigger room;
Sound nasal that doesn't reflect your competence;
Have a high-pitch, sharp or shrill that often make others think that you are angry;
Speak too fast and reminding yourself constantly to slow down hasn't worked;
Experience a sore throat or hoarseness after speaking for a few hours;
Don't have the so-called bass sound;
Are often asked to repeat yourself because your voice lacks clarity;
Speak with a monotonous voice that you often are afraid of losing your audience.
What Will You Learn?
Improve your voice to sound professional, polished and powerful
Project a clear, confident, and credible voice
Develop a deeper, fuller and more mature voice
Develop your full voice that projects influence and authority
Develop a voice that will be taken seriously
Increase your volume properly without shouting
Slow down your speaking rate without constantly reminding yourself
Overcome monotone and speak to engage and impact
Deep Breathing techniques to project your voice properly
Speak for hours without straining your throat
Your Trainer: Cynthia Zhai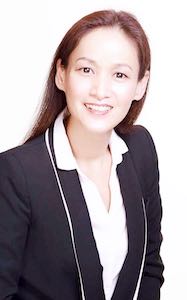 Cynthia is a Voice Coach, Speaker and Best-Selling Author. She has helped Senior Executives from MNCs and Government bodies with their voice and speeches to speak with impact and conviction, engages and inspires people to embrace change and take action. Cynthia has worked with clients from 46 countries across 5 continents
Cynthia has been a professional speaker and coach for the past 17 years and her engage- ment spans U.S., Singapore, Malaysia, Hong Kong, Macau, mainland China, India & Brunei. She has appeared in U.S.A Discover Your Talent Show, Singapore Radio Program 938Live 4 times, Hong Kong Radio 3, and Malaysia Business Radio Station BFM as a guest speaker on the subject of Voice.
Cynthia has spoken to more than 10,000 audience members across industries, from the world's top MNCs as K & L Gates Washington D.C., Stanford University, Sofia Univer- sity, Google Asia Pacific, HSBC Singapore, Procter & Gamble International Operations Southeast Asia Singapore Branch, to Government bodies as British High Commission Singapore, Singapore Air Force.
Inquiry:
Your seat will not be confirmed until full payment is received.
Early bird fees only apply if payment is RECEIVED by the early bird deadline.
Refunds will not be made after registration has been confirmed.
If a participant has to withdraw after confirmation, companies and individuals may transfer their registration to a substitute or the next available workshop date.
Full Voice Consulting reserves the right to make changes to the course schedule and venue if necessary due to unforeseen circumstances.