Description
Scientifically-tested & Proven People-Strategies that Get You More "YES" & Commitment
We live in a knowledge-rich era where information is available at our fingertips. But when we work with people, information and the know-how alone are not sufficient to get results. We still need the people skills to lead, engage and influence.
This Award-Winning programme is all about:
Gaining buy-in from people from a different generation, background or culture

Moving people into action even when they don't report to you

Being heard and taken seriously in a world full of noise

Elevating your invisible authority starting from your first meeting

Leading without having to impose yourself.

If you are in a position of authority, you are like the King of your castle. Your customers and stakeholders - they are Kings of their own castles too. Influence is like going to a castle where you're not the King, yet you have the ability to get buy-in from him.
Influence diffuses Trapped Thinking—so that we can move into Solution Thinking.
Trapped Thinking happens when two or more parties are not communicating at the same frequency. Take for example a cross-generational working relationship: a millennial employee and his baby boomer manager. They have a very different map of the world and work values. Not knowing how to get through to each other can create Trapped Thinking and tensions in their relationship.
Influence gets people to communicate at the same frequency. Whether it is working across teams and cultures, leading upwards or getting buy-in from people who don't report to you, you can have a greater ability to bring people together, expand possibilities and "synergize".
"My greatest takeaway from the workshop is the RSA model. It helps me identify pains which is the triggering point for people to re-look, evaluate, and look for alternatives."
-T. Nermala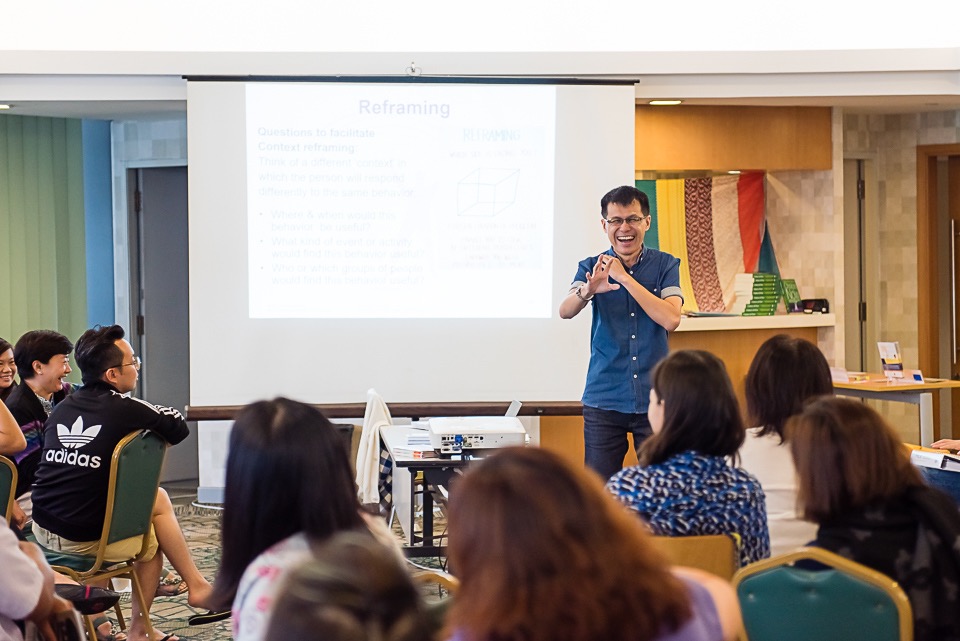 So what's in store for you in this 3-day programme?
Lots of hands-on strategies to move people from resistance to commitment

Expanding your resources and bandwidth to get through to people—rather than relying on logical arguments or being frustrated that you are right but not heard

The predictability of human behaviour: what psychologists and scientists have found out about people in more than 60 years of research

Trigger Words that improve the precision of your influencing ability

Discovering natural influencing abilities you already have but haven't tapped into—and learning to elevate yourself when you are in a position of no authority

How to tread the dynamics of office politics without being taken advantage of 


Developing a unique Influence Blueprint for your stakeholders

How to identify and decode people's Decision Making Pattern (DMP) and bridge the missing link in 
conversations 

JOIN US:
A programme well received across and beyond Asia.
The Influence Without Authority Workshop has been facilitated in six different countries: Singapore, Australia, China, India, Malaysia & Indonesia. It is the brainchild of Joseph Wong, the Winner of Singapore Business Review's Executive of the Year Award in 2017. TrainingGearAsia, under the helm of Joseph, is also the recipient of the HRM Asia's Best Corporate Talent Development and Engagement Provider (2016 to 2018) and Best Career Conversation Provider (2018).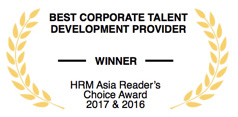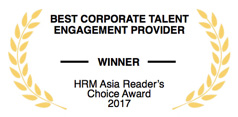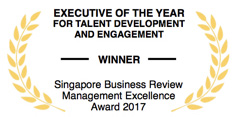 Joseph trainings pack a very unique objective—getting people to consciously be their Psychological Best.
He is the author of two important books—The Power Science of Influence and The Predictable Game. He is also a very competent Master Practitioner of Neuro-Linguistic Programming and Brain-Compatible Teaching. Human performance is something he understands intimately, having experienced the highest pressure as a member of the Singapore Armed Forces Commando Formation and having served in real military peace-keeping operations with the United Nations Mission of Support in East Timor (UNMISET).
"Joseph is good at connecting theory with real-life examples that made the topic of Influence Without Authority more "relatable" and easy to understand – whichever level you are. As a trainer myself, I've enjoyed the level of engagement with fun, interactiveness and very adaptable to the needs of participants and myself!"
-Patricia Ee, Regional Learning Manager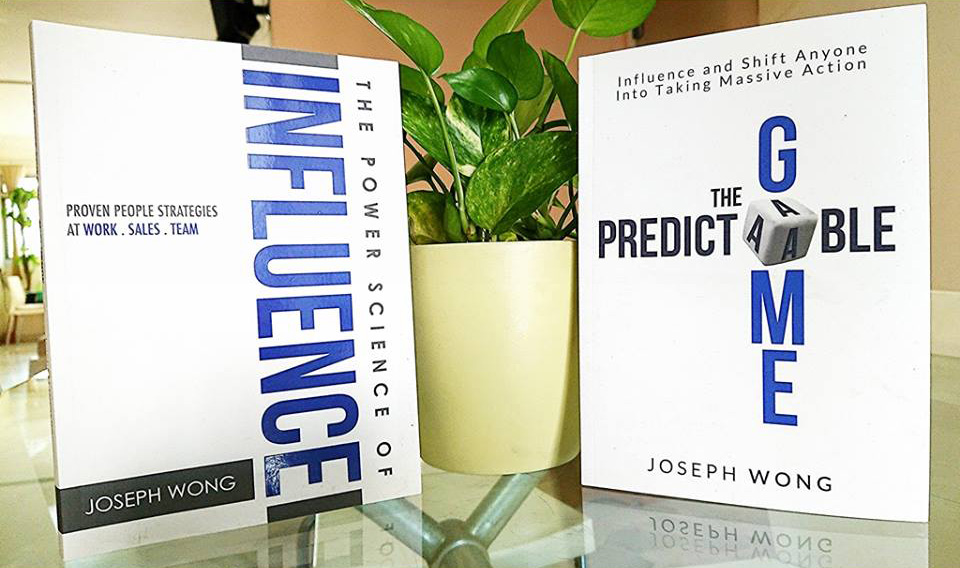 Can you be authentic and influential at the same time?
Influence does not work if you're not authentic. You can know and apply the science, but if your intentions are not in alignment with what you say, people will soon find out.
This workshop helps you with the science, skills and confidence. It helps you raise your ability to communicate, so that people can receive your value. You can go very far if you master the skill of influence, especially today, when we cannot not collaborate with very different types of people.
Success is one part hard work, one part influence.
Imagine being able, even in situations where you have no authority, to show up with your Psychological Best and know how to get "Yes" from people. IT CAN START HAPPENING TODAY—with the Science, Skills and Confidence to influence for results!
JOIN US:
REACH OUT TO US:
Call/Whatsapp: +65-8186 7508
Email: info[a]nlpsgasia.com
We typically respond within 36 hours.