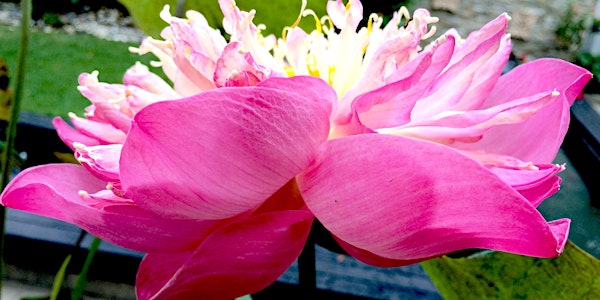 Inner Bonding
Inner Bonding (IB) is a complete self-help therapy to help us achieve emotional healing, emotional health and emotional freedom!
When and where
Location
The Red Box 113 Somerset Road Singapore, Singapore 328823 Singapore
About this event
Join us at this Inner Bonding (IB) workshop - with Carol Wong!
The Inner Bonding process is a complete self-help therapy. It can be self- taught and self-administered. Through its practice, we will achieve emotional healing, emotional health and emotional freedom.
Much of our anxiety, depression, relationship struggles and addictions are caused by our behaviours. We may be astonished to discover that these very behaviours can all be traced back to our desire for love.The Process will help us discover the very good reasons we have for what we say, do and feel and why we react as we do. We will learn to clearly discern the reasons for our current pain. We will learn to differentiate pain caused by our own actions, pain caused by others and the existential pain of simply being human. We will learn to manage all of these.We will come to know, understand and love ourselves at the deepest level.IB will give us the tools to lovingly thank our old selves for the good job it has done in keeping us safe when we were young. At the same time, it will teach us how to develop and transfer control to our new loving adult.
The auto-pilot in control of our old selves will be replaced by a new auto-pilot set up by a loving self. With some practice, it will become as effortless as before. This is one of the key reasons why Inner Bonding produces lasting results.
Talk Outline
- Brief history of Inner Bonding
- The Inner Bonding Process – definition, use, results
- Demonstration of its application
- Q & A
About Carol Wong
Carol was born in Guyana, South America. She and her family moved to Britain when she was in her teens. She completed her education in the UK, earning a Bachelor of Science, Double Honours, at the University of Sheffield. She moved to Singapore in 1975.She is the author of the book, Every Child A Star, first published in 1996. Based on her personal experiences, she shares her parenting style for "happier and less stressful schooldays in Singapore". The first edition of her book was completely sold out. A second print followed less than a year later. The title was placed on the recommended reading list for trainee teachers at the National Institute of Education. Carol has conducted many speaking engagements in connection with her book.
Since discovering the Inner Bonding process in 2008, Carol has been learning and practising it consistently. She has conducted Inner Bonding workshops for the public and actively teaches the principles of the Process to small groups and individuals.
Carol is in close contact with the co-author of the Inner Bonding Process, Dr Margaret Paul. Dr Paul lives and works in the US. Carol has Dr Paul's express permission to share the author's material in these workshops.