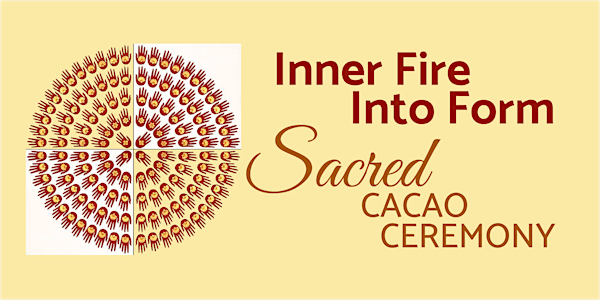 Inner Fire into Form: Sacred Cacao Ceremony
Reconnect with nature as we experience the medicine of cacao ceremonially to ground with earth and elate with sky.
When and where
Location
Kallang Riverside Park, Kallang Gasworks Holder Structure 66 Kampong Bugis Singapore, 338987 Singapore
Refund Policy
Contact the organizer to request a refund.
Eventbrite's fee is nonrefundable.
About this event
The Great Suns
We return to the Great Suns. The Greater Central Sun, the Central Sun, the Earth's Sun, our Inner Heart Sun and the Inner Earth Sun. All of life is in a sense, a transformation of this fiery light that forces energy into form. The grace of life-giving sustenance, omnipresent growth, and expansion – is fueling and flowing through all matter and space, constantly.
Today's world is deeply out of balance. Part of our role as our own embodied healers must include restoring that balance and walking in alignment to these Suns as our compass. To do so, we may give ourselves the experience of how physical form and subtle energies synergize. This ceremony is an invitation to journey collectively with the element of our inner fire that flows through our central channel.
Cacao Ceremony
We will open up sacred space with guided meditation and Agnihotra, an ancient science of Ayurveda, to cultivate the practice of sitting with fire. We will integrate the subtle energies on a cellular level through simple movement to open the spine, drumming to ground us, and heart songs as we honor and celebrate one's Soul-Being-Purpose.
The highlight is to enjoy an intentional pineal-nourishing cacao drink, sourced reliably and ethically from Davao, Southern Philippines and Bali, Indonesia. We experience the medicine of cacao ceremonially to ground with earth and elate with sky.
Constellations
Navigating with the constellations, as we align with the Scorpion New Moon and partial Solar Eclipse (1849hrs), we give energy to seeding new beginnings related to intimacy, control, power, money, and co-creation. This will be a strong focus in the months after this Solar Eclipse.
It's about strengthening ourselves from the inside out. This is a time to take steps towards self-mastery and self-empowerment by tackling things that undermine us and that take away our power, such as compulsive behaviors, addictions, or substantial debts.
Focusing on some of the constructive traits of Scorpion – passion, resourcefulness, focus, deep enquiry, and perceptiveness – and considering how to positively incorporate these qualities into our lives. Ultimately, we are now in a position to understand that changes or endings are necessary for our own growth, and that we have the inner capacity to handle these things.
Flaws in an important system in our lives reveal themselves around the time of the eclipse, prompting us to redo or to start fresh. Something ends in order for something else to start anew. It is important to allow the necessary surrender to the unknown.
Holding Space
Holding this sacred space will be Omsira, with the intention to mend the wound of separation through harmonious rebalancing.
Omsira honours his spiritual pastlives and the ancient wisdom that lives within him, sharing his light transmissions, activating cellular remembering from his recent upgrades from land-working in Egypt.