Description
Agenda:
6.30 - 7.00 pm: Registration
7.00 - 9.00 pm: "Cheese and wine pairing: how to arrange a speed dating between cheese and wine" at The Providore
Join us for an informative and unique cheese and wine tasting experience where we explore how to enhance your cheese association with wine – or vice versa! Geraldine Bablot, Sales Manager of The Wine Distribution Co will personally guide you through this exclusive masterclass, teaching you to pair wine and cheese around the world.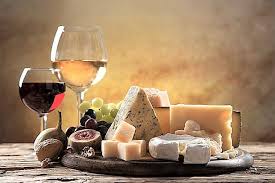 The price includes:

- 4 different wines comparison tasting with

Sparkling: Adami Prosecco, Bosco di Gica NV Valdobbiadene DOCG Origin: Italy, Veneto.
Fresh and fruity white wine: Cantina Lavis, Pinot Grigio 2018 Origin: Italy, Trentino.
Light Body red wine: Zephyr winery, Pinot Noir Origin: New Zealand, Marlborough.
Fuller body, spicy red wine: Chateau Le Bourdieu, Origin: France, Bordeaux.
- 4 different cheeses matching the wines
- Some finger food (light buffet) will be provided as well.
Please contact Mimi Giraud EMBA'18Dec at +65 96571610 if you have any question.
INSEAD NAA members and a guest each pay: $70
INSEAD Non-NAA members and a guest each pay: $100
INSEAD students/exec degree participants and a guest each pay: $100
DUAL members and a guest each pay: $100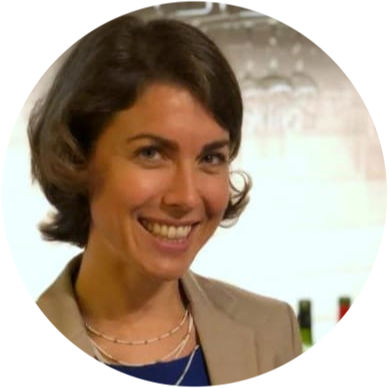 Geraldine Bablot - Sales Manager of The Wine Distribution Co
Geraldine has more than 16 years of experience in the F&B/Drinks industry, with a specialty in B2B sales and training. Since 2017, she has been conducting wine & cheese classes for both corporates, and the public with The Providore. She is a bona fide wine enthusiast and her favourite type of wine is champagne (which is no surprise as she hails from the Champagne region in France). Her classes are fun and dynamic, and her knack of engaging the crowd makes her classes enjoyable for all, no matter where they are on their journey of wine discovery.
---
Become an NAA SG member now and contact us for the promo code so you can enjoy all the benefits, including special prices on this event. Note: NAA SG event tickets are non-refundable. However tickets are transferable and may be resold/given away to fellow INSEAD alumni. Contact us for more details. This event is limited to INSEAD alumni and a guest each. If you signed up erroneously, we will reimburse you, but deduct the admin processing fee. We hope you understand. Check out the NAA SG Blog here.