Description
Inside the Precious Metals Industry
Presented by OANDA and GoldSilver Central
Precious metals offer insights into economic health and are often viewed as a safe haven during times of economic turmoil. That's why many smart investors trade precious metals in order to diversify their portfolio and hedge their positions, even when the markets are down.
This seminar is perfect for investors looking to diversify their investment portfolio and better understand the role precious metals can play. We'll provide you with an in-depth overview of the industry and what you can expect from upcoming market events.
REGISTER NOW to ensure you don't miss your place. This event will be invaluable whether you're new to investing in precious metals, or simply need a refresher course.
Registration starts at 12 pm noon
Topics to be covered:
An introduction to investing in precious metals

Why you should include precious metals in your portfolio

How physical bullion is relevant in today's context

Understanding the difference between gold, silver and platinum

Fundamental analysis

Technical analysis
This course is suitable for you if:
You have never traded before

You have limited trading experience

You would like to learn how to trade forex or CFDs
About the Speakers:
Jeffrey Halley
With more than 30 years experience in FX – from spot/margin trading and NDFs through to currency options and futures – Jeffrey Halley is OANDA's senior market analyst for Asia Pacific, responsible for providing timely and relevant market commentary throughout the region. Before joining OANDA, he worked with Saxobank/Saxo Capital Markets as the Asia Pacific head of trading and sales trading, having previously worked with organisations including DynexCorp Currency Portfolio Management, IG, IFX, Fimat Internationale Banque, HSBC and Barclays. Jeffrey was born in New Zealand and holds an MBA from the Cass Business School.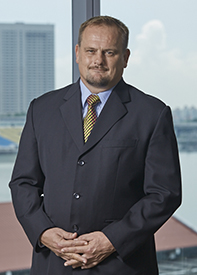 Jason Ang
With a natural keen insight and financial acumen for the precious metals industry, Jason Ang is a core educator and speaker in the field related to physical Precious Metals. Coupled with his dedication to provide a one-stop solution for his client, this has earned him a position as a Management Executive in GoldSilver Central with full exposure to crucial and vital knowledge of the niche physical bullion industry.