Insider Secrets Of Precious Metals Investing That Nobody Told You Mastercla...
Actions and Detail Panel
Insider Secrets Of Precious Metals Investing That Nobody Told You Mastercla...
Sat 10 December 2016, 10:00 – 12:00 SGT
Description
Dear Fellow Readers,
Would you like to know how to profit from the undervalued gold and silver price right now?
Are you concerned about the imminent financial crisis and how you can protect yourself right now?
Are you concerned with the currency devaluation, loss of purchasing power and how you can protect yourself right now?
Are you concerned about the annual inflation that eats into your savings and how you can hedge your savings against inflation?
With many signs pointing to a financial crash, now is a great time for you to examine your financial decisions. It doesn't matter if you have a little or no knowledge in investing, here is a good opportunity you should consider.
This 2-hour masterclass is jam packed with usable information to help you profit and protect yourself against the ravages of the imminent financial crisis.
This powerful masterclass will teach you ways to profit and protect yourself and your family from the coming ravages of economic uncertainties. Here are just some of the things you will learn:
- How to analyse the gold and silver markets so you will know when to buy and sell
- How to use technical analysis to fine tune your entries and make sure that you control the risk in owning precious metals
- How to know if you should buy more gold or more silver
- Whether you should own bar, coins or certificates
- Where should you buy bars and coins
- How and where should you store your bullion and coins
- Discover the true value of precious metals
- How to identify scams and bogus precious metals investment opportunities
If you are looking to make money or protect yourself against inflation and other economic worries, this masterclass is for you.
Your investment is only SG$60.00/- (excluding fees) for the 2 hours of power packed education. That investment will repay you many times over during the coming years.
Listen to us as we explain the truth underlying the current economic situation, how precious metals will help to create great wealth and provide protection to you and your family.
We would to end off with a quote : "If you think financial education is expensive, try ignorance" ~ Robert Kiyosaki
Looking forward to seeing you at the masterclass!
Thanks!
Happy Investing,

Firdaus
Serial Investor/Chief Trainer
PS: Sign up today to receive a free 0.1 Troy Ounce Walking Liberty Silver Round (99.9% Purity). This is just one of the many benefits that participants will get when they sign up!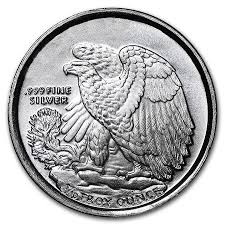 *Please take note that this masterclass is primarily catered for individuals with very little or no knowledge in investing. It may not be suitable for individuals with a basic understanding of investing.
*This masterclass is neither a get-rich-quick opportunity session nor an MLM (Multi-Level Marketing/Ponzi) session. It is purely an educational session on physical precious metals investing. Contents shared during the masterclass will be based on real life experience.
Disclaimer:
All information contained within the masterclass is General Advice Only – it does not take into account your personal circumstances. Please do not trade or invest based solely on the information. By viewing any material or using the information within the masterclass, you agree that this is a general education material and you will not hold any person or entity responsible for loss or damages resulting from the content or general advice provided by Little Red Cultivation Shed, its employees, directors or fellow members. No representation is being made that any account will or is likely to achieve profits or losses similar to those discussed in any material within the masterclass. Investing or trading has large potential rewards, but also large potential risks. The high degree of leverage can work against you as well as for you. You must be aware of the risks and accept those risks in order to invest or trade. By registering for the masterclass, it is understood that you have read the disclaimer and agree to take part in the masterclass unconditionally.
TRAINER'S PROFILE:

Firdaus started off with zero knowledge in finance and investment prior to beginning his financial education in 2014. In 2015, after 1 year of investing his time and money on financial education, he started investing in physical precious metals. Within just 14 months of investing, his net worth increased by almost 17%.He set an example to show that anyone with zero knowledge or background in finance and investing, could be successful so long as the person is willing to learn and acquire new skill. Investing is not a talent but a transferable technique.
TESTIMONIALS FROM OUR PAST STUDENTS:

"Firdaus uses his personal experience to explain the concepts in lay person's terms, together with practical examples that are easy to relate to and understand. What I like most about the masterclass is that Firdaus is sincere in making sure that we are crystal clear about the issues pertaining to investing in physical gold and silver, so that we know exactly what is really important when dealing in this field."
Thomas Heng, Business Owner/Lead Facilitator at Multipreneur International
Pioneer Masterclass Student of 2016
"The masterclass was a very enlightening one - before this I had very little knowledge on investing. Firdaus was able to explain all about precious metals investing in a simple and clear way. I walked away with a better understanding and more confident about how to invest in gold and silver. His insider tips were very enlightening, and it was interesting to hear about things that people aren't aware about, especially in this volatile economy. Thumbs up - everyone who would like to get started on investing should totally check his masterclass out! It is really value for money!"
Hana, Marketing Manager
Pioneer Masterclass Student of 2016
FAQs
Why should I attend your masterclass?
If you give anyone who has no fear of public speaking to conduct a masterclass, he/she will be able to do it. The difference is, whether he/she is delivering the information based on his/her own experience or just simply from textbook knowledge?
During the masterclass, participants will be assured that the knowledge shared by the trainer is all from his personal experience. In another words, the trainer does not only teach theories but he also practice what he preached. Furthermore no sales of financial instruments will be made during the masterclass.
He will assure that you will be ready to start investing once you step out of the room.
How do I get to the Masterclass?
Location will be confirmed at least 1 week before the commencement. Rest assure that the location is highly accessible to all.
What do I need to bring to the masterclass?
Yourself, cardigan/jacket(to keep you warm during the masterclass), name cards, writing materials, an open mind and willingness to learn. Please take note that NO PHOTOGRAPHY OR VIDEO RECORDING IS ALLOWED in the masterclass.
Where can I contact the organiser with any questions?
You may get in touch via email at hello@littlercs.com for any queries.
Is my registration/ticket transferrable?
Yes, but please update us so that we could keep track of our attendees.
Do I have to bring my printed ticket to the event?
Yes, for verification purposes.
Do you accept walk-ins?

Yes we do. The door fee would be SG$75.00/- per pax. Entry and free gift is subjected to availability.
What is the refund policy?
As we have mentioned that the ticket is transferable, no refunds can be made. However, we will provide a full refund to participants who are unable to attend due to unforeseen circumstances such as:
- Falling sick on the day before or on the actual day of the masterclass (before the masterclass starts)
- Death of family members (Death occurring within 3 days before the start of masterclass)
Proof of certification is required before any full refunds can be made.