Description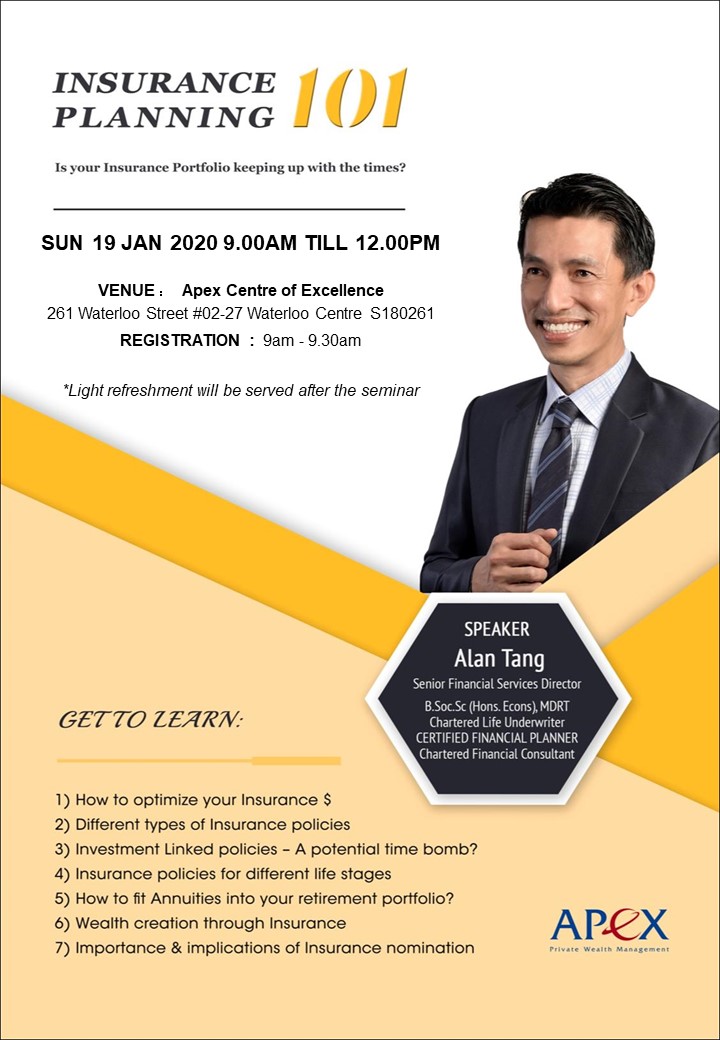 ✔ Benefits:
After attending, you will be able to know:
✅ How to optimize your insurance dollar
✅ Different types of insurance policies
✅ Why Investment Linked Policies (ILP) are a potential time bomb
✅ Insurance policies for different life stages
✅ Importance & implications of insurance nominations
This is a 3 hour seminar to provide you a better understanding on retirement!
Some testimonials that we have received:
"Speaker is very engaging and explains the topics well. Informative talk leads to action and progression. Thank you!" - Siew Teng
"