Description
As part of the Open Innovation Challenge in Healthcare workshop series, ETPL, NHG, SPRING and BCS are inviting you to participate in our "Intellectual Property" workshop, where we will introduce the importance of intellectual property rights for your business.
SEATS ARE LIMITED FOR THIS FREE COURSE. Please only sign-up when you are ready to commit to starting your search for the perfect product and service innovation opportunity! More seats will open up closer to event date, so please do sign up for the waitlist should you be interested to attend.
WORKSHOP SYNOPSIS
2pm – 2.45pm: Introduction to Intellectual Property Rights
The talk provides an opportunity for participants to understand the importance of intellectual property and the types of intellectual property in the Medical Devices Industry. The talk will also discuss on some of the key requirements and strategies to file commercially useful patents.

· Intellectual Property Rights
· Inventorship/ownership of Intellectual Property rights
· Protection of your invention with patents
2.45pm – 3.30pm: Commercial Intellectual Property Strategies and Case Studies
The talk provides an opportunity for participants to gain an insight into commercial intellectual property strategies in the Medical Devices space. The talk will help participants understand the importance of protecting and enforcing their intellectual property rights.
· Patent filing strategy
· Commercial use of patents
· Case studies
ABOUT THE SPEAKERS
Dr Khoo Kian Hoe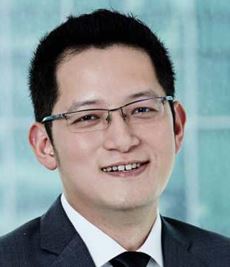 Kian Hoe is a Patent Attorney at Davies Collison Cave. Kian Hoe specialises in the preparation and prosecution of patent applications in the areas of life sciences, molecular biology, biotechnology, and protein engineering. He is also involved in providing strategic advice to biotech and pharmaceutical companies. Kian Hoe graduated from the Imperial College London in Biochemistry and completed his postgraduate studies at the University of Cambridge with a PhD in Protein Engineering. He was funded by an A*STAR National Science Scholarship (BS-PhD) for both his undergraduate and postgraduate studies. Kian Hoe previously worked as a researcher at the p53lab, A*STAR. His research involved understanding the molecular basis for drug resistance in leukaemia as well as developing antibody diagnostic assays for the detection of prostate cancer. Kian Hoe is a registered Singapore Patent Attorney and is a member of the Association of Singapore Patent Attorneys (ASPA). Kian Hoe is also currently an adjunct lecturer at the Lee Kong Chian School of Medicine.
Dr Mathew Lucas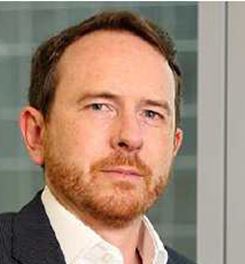 Mathew is a partner at Davies Collison Cave. He specialises in the preparation and prosecution of patent applications in the areas of general organic and inorganic chemistry spanning a multitude of different fields including the pharmaceutical sciences, mining and petrochemical industries as well as food technology and nanotechnology. He provides strategic IP advice to many small biotech companies as well as big pharma. He has
experience in patent oppositions and providing patent related validity and infringement advice as well as conducting due diligence on patent portfolios for IP acquisition and licensing deals.