Intelligent Millionaires Network - Singapore Network
Description
Singapore Olympian To Top-Class Entrepreneur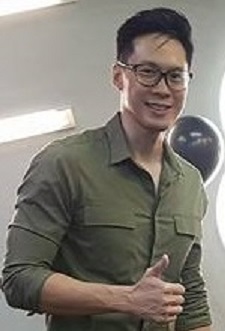 Leslie Kwok is a Singaporean former swimmer, who specialized in sprint freestyle events and later turned into an actor, entrepreneur, and a part-time professional model. He earned three bronze medals each in the 50 m freestyle from the Southeast Asian Games, and later represented Singapore at the 2000 Summer Olympics.
Kwok is also an Anglo-Chinese School alumnus, and later a graduate with a bachelor of science degree in civil and structural engineering at Nanyang Technological University. Kwok competed for Singapore in the men's 50 m freestyle at the 2000 Summer Olympics in Sydney.
At the 2005 Southeast Asian Games in Manila, Kwok added a third bronze to his six-year-old hardware in the 50 m freestyle (23.58), finishing behind Indonesia's veteran Richard Sam Bera and Thailand's newcomer Arwut Chinnapasaen by more than half a second (0.50).
In early 2006, Kwok announced his official retirement from swimming to extend his resume in entrepreneurship and other lifestyle businesses. As a part-time professional model, he has appeared in several sports magazines, print ad campaigns, and TV commercials, and has featured on the cover of a popular Asian woman magazine Female. A top-class entrepreneur, Kwok currently owns a massage and health spa called Elements Spa & Slimming, founded in April 2002.
Topics to be covered:-
1 How swimming taught me survival skills in the world of business
2 4 mindset skills to achieve success
3 how to fast track your business with this 5 killer tips.
4 why you need to learn about investments to fast track your income.
5 What is bitcoin, what are crypto currencies and how you can earn massive returns on your investments.
Kindly confirm to reserve your seats soon.