Intelligent Millionaires Network - Singapore Network
Description
F

u

n

d

r

a

i

s

i

n

g

N

e

t

w

o

r

k

i

n

g

D

i

n

n

e

r
Foreign Domestic Workers leave the comfort of their homes and loved ones to come and work in Singapore. They care for us, our children and seniors, so that we can remain economically active.
Your kind donations will go a long way to support our Humanitarian Aid fund for needy FDWs. The funds raised would also go towards the building and renovations of our new FAST FDW Hub scheduled to be ready by June 2019.
We seek your compassion to support this fundraiser so that we can continue to provide social support, training, and a balanced worklife for our Foreign Domestic Workers.
VIP SPEAKER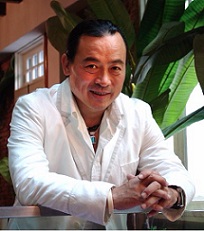 IndoChine Founder Michael Ma makes it from Cabramatta to Singapore's man about town.
Michael is the founder and owner of The IndoChine Group. Twenty years ago, He moved from south -western Sydney suburb of Cabramatta, where he spent most of his childhood, to a tiny nation of Singapore. The move he says the best thing he ever did. Once a refugee from Laos, is now one of Asia's best known entrepreneurs.
Michael heads the IndoChine chain of restaurants, bars and hotels. There are 14 across Asia and Germany - and they are magnets for the rich and famous. Everyone from former Soviet statesman Mikhail Gorbachev to American hip-hop group Black Eyed Peas have dinned and partied at an IndoChine.
His philosophy for the conservation of nature is seen in the fitting of his F&B outlets. In order to reduce waste by re-using and recycling unwanted glass panels from one outlet is transferred to another and made into stunning and attractive alabaster table. Michael is also a strong advocate of corporate social responsibility and frequently contributes to a number of charitable causes which he supports. He has aided, for example, The Tsunami Relief Fund, the Singapore Red Cross Society, Action for kids, Milk (Mainly i love kids) and the Viva Children Cancer Foundation, the Halogen Foundation and Development Alternatives.
Kindly confirm to reserve your seats soon.