Description
Programme Synopsis
How to rank page #1 in Google Search Engine Results Page (A proven way to generate unlimited FREE & TARGETED leads for all kind of businesses via SEO) – A MUST DO for all business owners and future entrepreneurs.

How our business website (impossible.sg) consistently generate more than 10,000 free and targeted traffic every month. – A MUST KNOW for all business owners and future entrepreneurs.

Find out what your potential customers are searching online – Data and statistics are from Google.

Learn to track your competitors' online activities and marketing strategies.

A simple 3-step formula for online marketing success.

Generate additional income during your free time.
Student Testimonals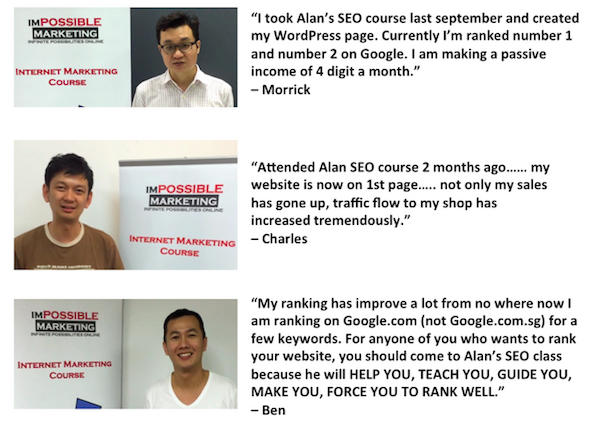 About the trainer – Alan Koh
Alan started his career in Standard Chartered Bank as a relationship manager in 2005. In the 4 years of his tenure, he won 8 prestigious awards with the bank. 2 months after winning his 8th award, he shocked his colleagues and bosses by handing in his resignation. He left to pursue his dream of becoming an entrepreneur. Since leaving the banking industry, he started multiple businesses and found something he is truly passionate about – Internet Marketing.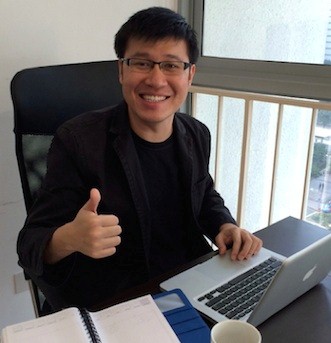 He pursued and studied search engine algorithms and completed the Google and Yahoo/Bing examinations.
Alan is now a Google, Yahoo/Bing qualified advertising consultant who holds the following certifications: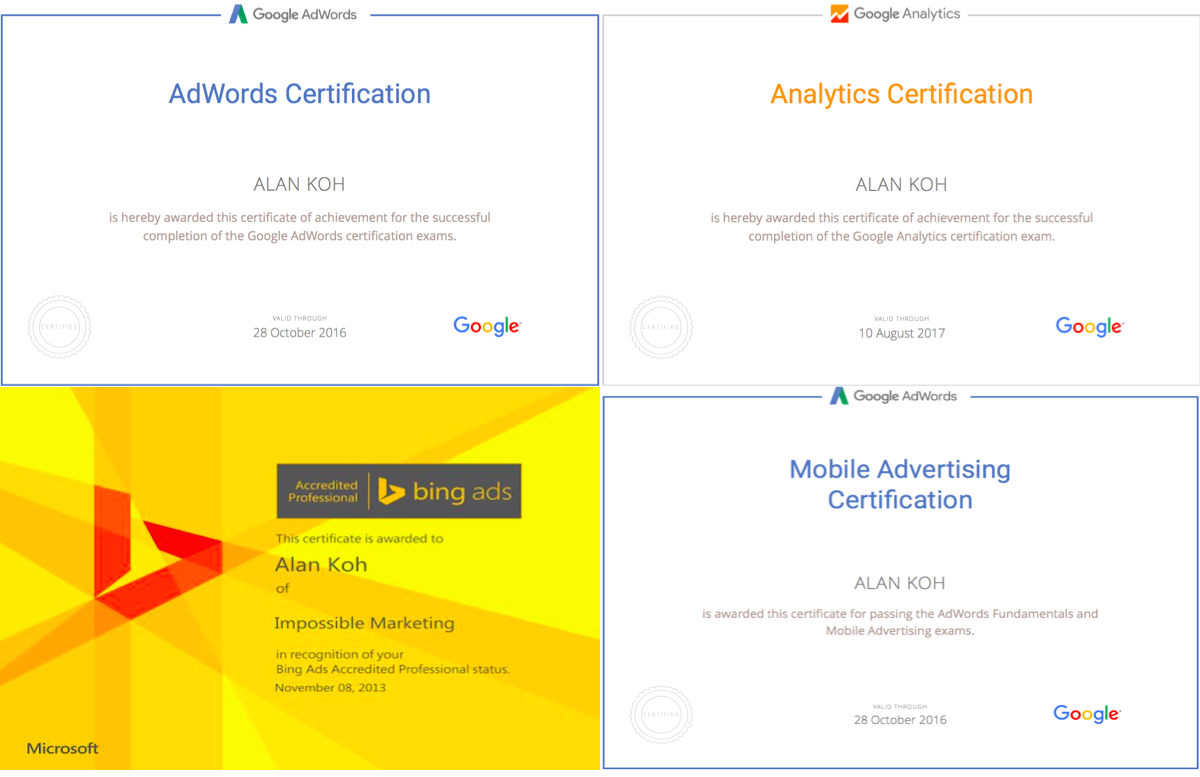 Alan is the principal trainer of Impossible Marketing. Since 2013, he has personally trained hundreds of students in Internet Marketing.