Dance along with Diverse Abilities Dance Collective (DADC) in this workshop!
About this event
About the Programme/Event
Come May 2021, Maya Dance Theatre's Diverse Abilities Dance Collective (DADC) descends on Woodlands Regional Library with Into the Woods, a visual exhibition from their recent production, Mighty Mousedeer of the Forest; a dance theatre production of how the cunning mousedeer, Sang Kanchil, who uses her wits to outsmart the ferocious tiger bent on eating her.
Watch the animals come to life as they dance along with you through the interactive videos and a featured special dance workshop on 2 May 2021 from 2:00pm-2:30pm and 3:00-3:30pm.
This programme is suitable for children aged 4 to 10 years old.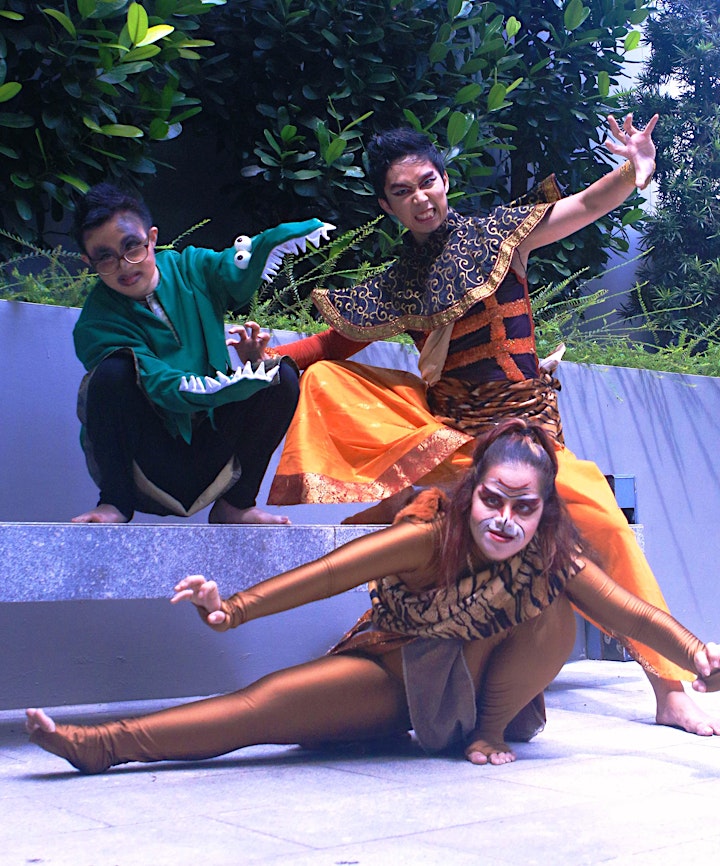 About DADC
Diverse Abilities Dance Collective (DADC) is a division of Maya Dance Theatre (MDT) started in June 2018. It is a community initiative by the company to create a co-existing space for persons with disabilities and art-makers. The team learns dance techniques drawn from MDT's training inspired from Bharatanatyam and contemporary dance; and also engages in learning skills related to employment in the arts, such as costume management, administration and teaching at preschools.Kavitha Krishnan (Artistic Director, MDT) and Shahrin Johry (Principal Dancer, MDT) have worked with persons with disabilities for more than 20 years, which gave the inspiration to Kavitha to conceptualise DADC with programme leader Subastian Tan. 
DADC was formed by the duo, with project manager Imran Manaff, main trainer Eva Tey and founding members Arassi Rajkumar, Chen Wanyi, Jaspreet Kaur, June Lin, Megan Tang and Hee Yuan Sheng.Today, we have 15 members in our team of both professionals and persons with disabilities. In our practice, DADC invites industry professionals to improvise and co-create with the members, while we also reach out to international partners/collaborators and platforms where we connect through our passion. Our ELEVATE training programme is funded by Tote Board and supported by SG Enable, enabling the team to keep reaching new heights. We are continuously expanding and inviting new persons to be in our space.
Please note the following:
All participants including adults to register for a ticket. Each ticket admits 1 person only. Parents to register separate tickets for themselves and their children.
Children above the age of 7 will not need to be accompanied by an adult for this programme. Should there be an adult present, a ticket is needed for the child and the adult.
Arrive 10 mins before the session commences. Seats of late attendees will be given to waitlist.
Children must be seated at designated spots.
It is compulsory for children between 6 and 12 to wear masks or face shields.
NLB reserves the right to refuse entry to participants who do not abide by the ground rules.