Introduction to Forex Trading and 2018 Currencies Outlook
Description
Dear Valued Investor,
Phillip Futures Pte Ltd is pleased to extend an exclusive invitation to you to join our seminar Introduction to FOREX Trading and 2018 Currencies Outlook.
Date: Wednesday, 25th July, 2018
Time: 7 pm to 8 pm
Venue: Phillip Futures, Level 7 Seminar room, 250 North Bridge Road, #07-01, S(179101)
Seminar Outline
The 24 hours Forex market offers great opportunities for traders and investors from all walks of life. Designed for beginners, the speaker will be sharing with you why is Forex trading so popular among traders/investors. It also aims to equip you with the basic knowledge of how the Forex market works and what are the fundamental factors driving currencies prices. Do join us at this seminar to find out the opportunities that this market has to offer and hear what our speaker has to share on the outlook of various currencies and market trends
What is Forex Trading?

Fundamental Knowledge to trade FX

What are the major events that will impact markets?

Currency Outlook

Getting Started in SPOT FX trading

Introduction to the new MT5 Forex trading platform
Speaker Profile
Mr. Samuel Siew - Investment Analyst at Phillip Futures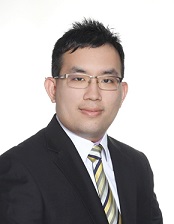 Samuel is an investment analyst with Phillip Futures. His main area of expertise is in financials, with a particular focus on equity indices and forex. He frequently shares his views and opinions through daily investment reports and seminars, through which he outlines his fundamental and technical outlook.His experience dealing with the retail investors, coupled with his knowledge of the markets, allows him to translate market developments into relatable investment opportunities for clients. Samuel holds a Bachelor of Degree of Commerce with a Double Major in Marketing & Finance from Curtin University.