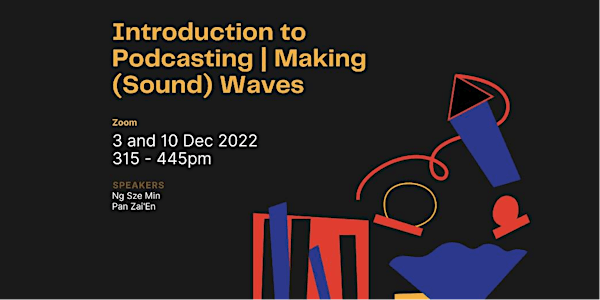 Introduction to Podcasting | Making (Sound) Waves
Learn to make a podcast!
About this event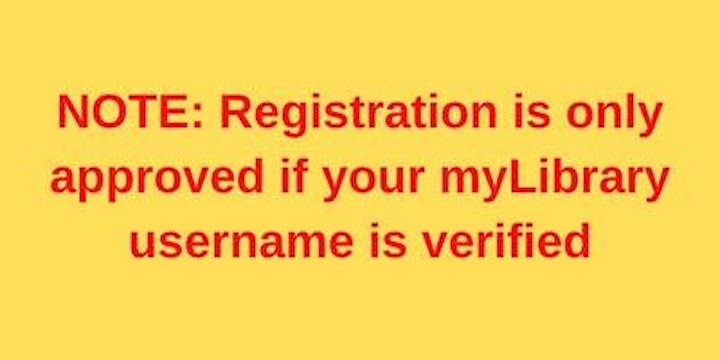 Important Notice
This programme/event is open to members of the National Library Board, Singapore. Please ensure you have your myLibrary username on hand before proceeding with the registration. If you do not have a myLibrary username, you can create one here: https://account.nlb.gov.sg/.
About the Programme:
This is a two-part series on Saturday 3 and 10 Dec 315pm – 445pm.
Have you been thinking of launching a podcast? But don't know where to start?Join us for a two-part workshop where you'll be introduced to different formats and genres of podcasts, learn simple audio editing and create a 30 second trailer by the end of the workshop!This workshop is open to beginners. You will need a pair of earpiece/headphones and a computer or laptop with Chrome installed. No experience required.
About the Instructors:
Ng Sze Min is an audio storyteller and the Co-Founder of Artwave. She produces novel audio-first experiences at the intersection of sustainability, wellness and the arts. 
Listen to the latest immersive audio adventure, Blind Diving, to popular diving sites in Southeast Asia; a 30-min creative guide to soulful reset or watch her feature on Channel News Asia's Into the Vault, where she speaks to various experts and recreates the soundscape of 1950s Singapore.
Instagram @nszemin, @artwave.studio
Pan Zai'En is a music producer and the Co-Founder of Artwave. His guitar work and arrangements have made its way into Asia's Mando-pop scene, notably on tracks from artists like 动力火车(Power Station), Jerry Yan, and many more. He has mixed and mastered music for many upcoming artists under OL Creative, a label based in London. In Singapore, he has worked with The Freshman, Cues, and mixed for acts like Astronauts, Wokfunk, and SMSBand.
He currently lectures at the School of Media and Design at Singapore Polytechnic.
About Making (Sound) Waves:
Making (Sound) Waves is a series that looks at how stories and narratives are created through a podcast.
Online Programme/Event Administrative Information
·       This programme is conducted entirely online. You may access Zoom via the app or using a web browser
·       Please ensure that you enter a valid email address as you will receive an email with the link to the online programme/event near the day of the programme/event
·       The link of the programme should not be shared with others
·       Do ensure you have a strong internet connection. Using your mobile data is not recommended
The National Library Board, Singapore (NLB) reserves the right in its absolute discretion to disqualify or refuse admission to any registrant without any reason and notice