In this FUN and INTERACTIVE 90 mins workshop you will be exposed to various Chinese instruments such as the Erhu, Guzheng, Dizi, Pipa, Ruan
About this Event
What To Expect
There will be a brief introduction on the playing techniques as well as the history of each instrument (Erhu, Guzheng, Dizi, Pipa, Ruan). After which you would be able to try out the instruments for yourself! Our instructors will guide you along, with some assistance you might be able to play a tune or two!
Feel free to ask questions and share your opinions anytime during the workshop! Our knowledgeable instructors would most definitely be able to answer your queries.
Towards the end of the music workshop, you will be treated to a performance by Deborah, each session would feature a different teacher playing a different Chinese instrument.
You can sign up for our various Chinese instrumental lessons at the end of the music workshop, our friendly staff and teachers will assist you in registering for the instrumental lesson of your interest.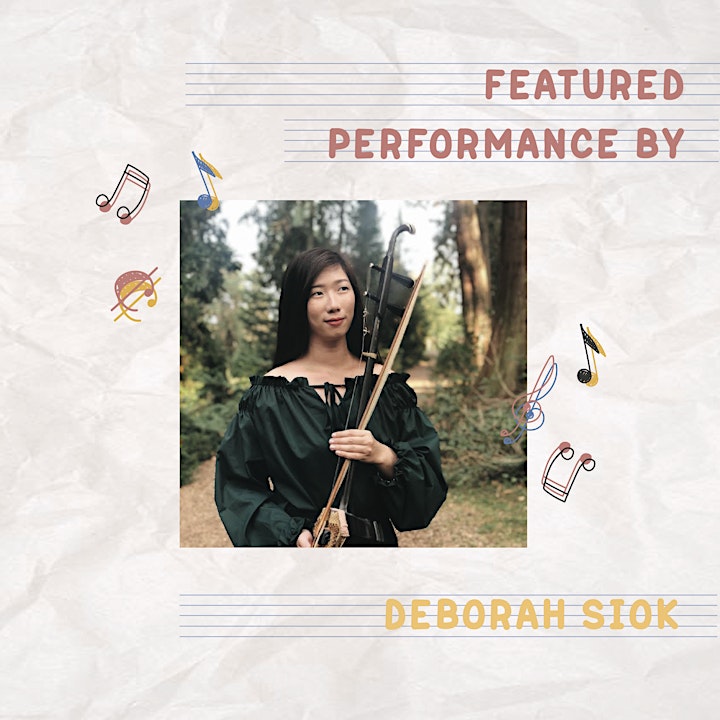 Who Is This For?
This engaging and interactive music workshop is for everyone who has just the slightest interest in Chinese music, from children 6 years old and above to mature adults, we encourage all who are interested to join us. Children under the age of 6 is required to be accompanied by a parent.
However if you already know which instrument you want to learn, sign up for a trial lesson here.
The workshop will be conducted in English as well as Chinese.
How To Get Here?
Visit https://www.eight-tones.com.sg/contact/ for the instructions